They've now won 16 of 17 matches after Thursday's sweep of Butler, but has anyone noticed just how good the Troy Trojans might be?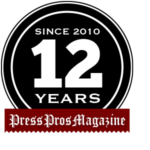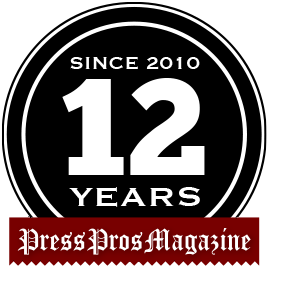 Troy volleyball coach Michelle Owen missed it – Thursday's straight set win over Vandalia Butler – because she was home with a case of 'numpuck'.  She wasn't feeling well.
But like chicken soup, her Trojans' straight-set win over MVL rival Butler…25-22, 25-12, and 25-19…was probably just what she needed.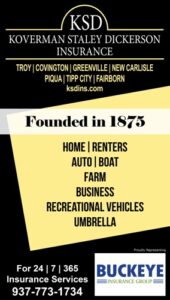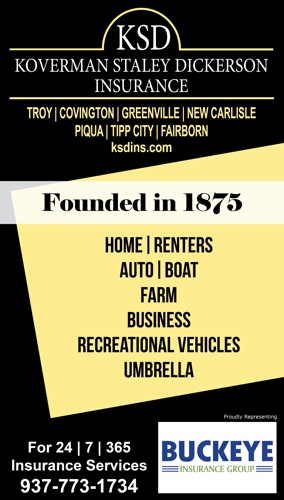 And given that another Owen, husband Jeff, was there to oversee things…well, that has some soothing value, as well.
It was the Trojans' 16th win of the year, against just one loss (to Middletown Fenwick), and the irony of it is…there aren't that many southwest volleyball people that actually know they're 16-1.  Compared to St. Ursula, Mount Notre Dame, and Ursuline Academy, the top three in Division I, and all out of Cincinnati, it's easy to get lost in the hype.
And the reason is likely the Miami Valley League, itself.  Troy (16-1), Tipp (11-1), and Butler (11-5) are the power names for the entire league, and all in the North (Miami) Division.  And in that division,  both Greenville and Piqua sit beneath those three and their cumulative record was 11-16 going into Thursday's action.  In the Valley (South) division, the record is more telling.  Fairborn, Stebbins, Sidney, West Carrollton and Xenia are just 16-44.
Still, Troy was ranked #19 in Division I polls this week, state-wide, and regardless of competition, they do a lot of sound things that make them a team you can't overlook.
They serve well, for one, and in set one Thursday Ellie Fogarty served the first six points to stake the Trojans to commanding lead.  Butler however, got the serve back and took that lead away immediately…Troy struggling with serve/receive and getting their legs beneath them.  But they did behind their power at the net with Hannah Duff, Kasey Sager, Anna Boezi, and Morgan Kaiser, all of whom seemed to score at will when the Trojans could find themselves "in system".
"Our first touch of the ball wasn't as good as we would have like, or as consistent,"  said Jeff Owen.  "But we came out with a lot of energy and that allowed us to stay in that first set.  And toward the end we were able to get a run of three, which is always a goal, and finish it out.  I thought we did a good job of that."

Volleyball is a game of momentum, and Troy's was insurmountable in the second.   They ran out to a 12-4 run to take control, built that lead to 20-8, and eventually cruised to a 25-12 win as Boezi, Sager, and Kaiser landed shots at will through the heart of the Butler defense.
Butler would regroup between sets, and came out in the third to take a quick 4-1 lead.  Troy had one of those runs of threes and closed things, only to see Butler take advantage of some Trojan errors to go up 12-8.  Troy used another run to tie the set at 16-16…then used the hitting of Boezi (10 kills) to score 9 of the final twelve points to win, 25-19.
To their credit, Butler and Tipp represent formidable opposition for Troy every time they play, and Tipp's only loss came at the hands of the Trojans earlier in the year.  They meet for a second time next Thursday, in Troy.  But you need to be challenged, and Troy's talent is apparent, and impressive enough to wish them a more challenging schedule.  It's a factor that undoubtedly looms large come tournament time when those teams from the south come to the district and regional rounds.
"Even on nights when you play teams you should dominate, you still have to perform at your level,"  explains Owen.  "But we also schedule four good teams out of conference – Miami East, Beavercreek, Fenwick, and Versailles – and we put some stars next to those teams on the schedule because we can see how good we are against that kind of competition.  And of course, Tipp.  Tipp is back to where they should be after being down for a few years.  So that gives us a gauge as to what our post-season aspirations are.
"I agree that it would be easier in a more competitive league, but we find ways to see what we need to know against those non-conference teams.  The idea is to see where we fit in that picture for the tournament draw in terms of our goals.  And the goals are always the same:  win the league, get back to the district title game, and from there let the cards fall where they may."
They served well Thursday, and after that bumpy start in the first set they settled down to react better to some ragged play.  Butler struggled to get in 'system', largely because of Troy's serving, and the variety of offense from Troy's seniors – Boezi, Kaiser, Lauren Rice, and Macie Taylor.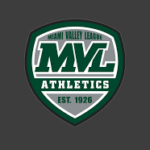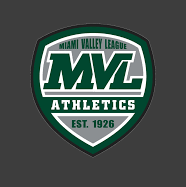 "Our record is indicative of this team's chemistry,"  added Owen.  "This a special group that's led by the seniors.  They've all bought in, and it doesn't matter who's out there – varsity or a JV kid subbing in – they cheer for each other just as loud.  So this is a pretty special team and I think if things work out right we can get back to that district title game.  And if we get the right draw we might be able to make a little noise.  Maybe some of those Cincinnati teams are a little down this year."
And maybe – just maybe – Troy is a lot better than a lot of people suspect.
Perhaps even…noise makers!