Freshman running back TreVeyon Henderson has been brought along slowly after not playing as a senior in high school, but has shown enough through four games for everyone to realize he is special.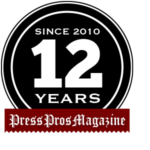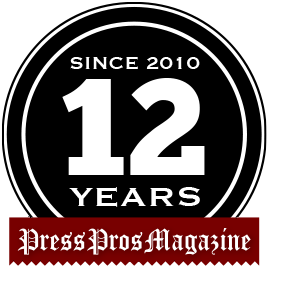 Columbus, OH — It doesn't matter the time period, gender or region of the country when it comes to the relationship between teenagers and money. Whether it comes in paper, silver, plastic or e-currency, they just can't wait to spend it.
Then there's the rare kid who chooses to walk the road rarely taken. Eighteen-year-old Ohio State freshman tailback TreVeyon Henderson loves to bank his money and watch it grow, sometimes on an hourly basis.
He's a finance major and has an account with discount broker Charles Schwab.
What advice does Henderson have?
"Don't spend your money on things you don't need,'' he said.
After what Henderson has done through four games with the Buckeyes, that account should be growing like a road-side weed thanks to the new Name, Image and License rule for college athletes.
He struck gold five days after surpassing Archie Griffin's single-game OSU freshman rushing record with 277 yards and three touchdowns on 24 carries in a victory over Tulsa.
That's when Henderson drove off the Ricart Auto Mall lot southeast of Columbus in a silver Chevrolet Camaro RS. He wore a blue "We're Dealing'' t-shirt with the dealership owner at his side.
"Since I was little I always thought about money,'' Henderson said. "Not growing up with that much, it's just having that drive to like wanting to get money. (During the) COVID (lockdown) in high school, I spent my time reading books about wealth. Once I got here, I knew a lot about the way money works and I started investing in stocks and things like that. With this NIL stuff, I have way more money now.''
Henderson might have to be a major player when No. 11 Ohio State (3-1) plays resurgent Rutgers (3-1) under former Buckeyes defensive coordinator Greg Schiano at 3:40 p.m. Saturday at SHI Stadium in Piscataway, N.J.
Las Vegas has the Scarlet Knights a 15 ½-point underdog, but the university wants to make the 52,454-seat ballpark a madhouse in asking everyone to wear red in a copycat move of Penn State's "Whiteout.''
Other than the Tulsa game, head coach Ryan Day has been bringing Henderson along slowly. He was the No. 1-ranked running back in his class, according to 247Sports, but did not play as a senior at Hopewell High School in Virginia because of the virus lockdown. As a junior, he ran for 2,424 yards and 45 touchdowns.
"We've had four games and we'll learn more as time goes on,'' Day said. "He needs to focus on taking care of that football. That's the first thing. He needs to take care of little things in terms of (pass) protection and making the right reads and preparing just like everyone else.''
Later, Day said, "I think he's better now than he was four weeks ago. We'll see. We still have a long season in front of us.''
Day must think that Henderson should be money simply by the way he takes care of his money.
"It was probably in the spring time when I walked by one of the hot or cold tubs and he was on his phone,'' Day said. "Usually, the guys in there are on social media, listening to music or watching videos. He was checking the stock market. I think at the time he had bought Tesla (stock) with some of the money from his scholarship check. We talked about that for a little while. He was very upset at that time that Tesla had gone down a little bit, so he lost some money that week. I just thought that was pretty neat (that he is investing and not spending).''
Buckeye Nation wants immediate dividends from Henderson on game day.
He received two carries for 15 yards in an opening 45-31 victory over Minnesota, but announced his presence to college football with a Mercurial 70-yard touchdown on a screen pass that broke open the game in the fourth quarter.
The next week against Oregon, in a 35-28 loss, Henderson ran for 54 yards and one touchdown on 12 carries.
Day has admitted several times that he erred not being heavier with the running game that afternoon.
Against Akron last Saturday, Henderson ran for 93 yards, including 3- and 14-yard touchdowns, on eight carries in a 59-7 blowout.
He leads the team with 46 carries, but has split time with Miyan Williams (32 carries) and Master Teague (28).
Henderson has shown more explosion and elusiveness than J.K. Dobbins and as much breakaway ability as Ezekiel Elliott. Both rank with Griffin among the team's all-time greats.
What about getting, say, 20 carries per game?
"Yeah, that would be cool,'' Henderson said. "But I've got to do whatever my team needs me to do, whether it's 20 or 10. Whatever it is, if I've got to do it, I'll do it.''
On his radio show on Thursday, Day said more work for Henderson might be in the offing.
"You've got to play the hot hand and he has had the hot hand early,'' Day said.
Henderson enrolled in January with 12 other true freshmen wanting to charge full bore into college football. He listened to what Teague and Williams had to say about the finer points of the position.
"I expected to play,'' Henderson said. "I put in a lot of work. I wanted to get on the field early, and it ended up happening. I didn't pay mind to the depth chart. I'm a competitor and I like to complete. We have great running backs in our room, so when you are practicing with great running backs that can put you further (ahead) each day. It pushes me to go, too.''
He said he watched "old school'' highlights of the great running backs of the past and came to campus with an "old school mentality'' right down to wearing large shoulder pads at first.
Henderson speaks softly during interviews. He seems taken aback by all the attention.
He didn't realize he had run for 277 yards against Tulsa until someone told him, but it was one of his goals to set that record.
What are his other goals?
"I can't put that out there,'' he said.
UPDATE ON CLASS OF 2018 TRANSFERS
Ohio State has had nine of 26 players from the No. 2-ranked 2018 recruiting class enter the transfer portal.
Linebackers Dallas Gant and K'Vaughan Pope announced they were transferring last week.
Where have the other seven players gone?
Tyreke Johnson, cornerback, Jacksonville, Florida – Now at Nebraska, he has played only in the opener against Fordham.
Jaelen Gill, receiver, Westerville, Ohio – In 2020, he led Boston College with 29 catches for 435 yards and one touchdown. A foot injury kept him out until last week's overtime victory over Missouri, when he caught two passes for 28 yards.
L'Christian "Blue'' Smith, receiver, Huber Heights, Ohio – He didn't catch a pass for Cincinnati against Miami of Ohio, Murray State and Indiana.
Matthew Baldwin, quarterback, Austin, Texas – Baldwin transferred to Texas Christian, but knee and back injuries forced him to quit the sport.
Max Wray, offensive lineman, Franklin, Tennessee – His only action for Colorado has been a start against Minnesota.
Brian Snead, running back, Tampa, Florida – Snead led Eastern Kentucky in rushing with 434 yards and four touchdowns last season. This season, he has run for 37 yards on 16 carries.
Alex Williams, defensive lineman, Pickerington, Ohio – Williams had one quarterback hurry for Vanderbilt against Georgia and Eastern Tennessee as a reserve.