Back for his fifth year as a Buckeye, starting pitcher Griffan Smith has fought inconsistency, arm trouble, Covid and a 'Lost Season'…and still believes he's in the right place, doing the right thing, and there's nothing better than being a Buckeye.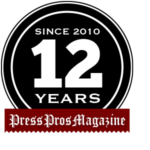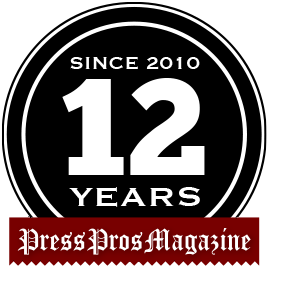 Columbus, OH – Griffan Smith may have an idea about what the term 'the patience of Job' means.
After all, he graduated from Cincinnati Hills Christian Academy, and Job was a Biblical character from the Old Testament about whom Satan set about to destroy, thereby wrecking his faith and confidence – literally ruining his life.  Job vowed to endure all the bad things that beset him over the course of unthinkable trial, and thereby earned God's blessing and reward for his faithfulness.  Hence, for thousands of years since, someone who's steadfast to endure hardship is said to have 'the patience of Job'.
Smith has seen some of that.  One of the Buckeyes' brightest pitching prospects when he came to campus in 2018, he fulfilled Greg Beals' patience a year later, his sophomore season, by compiling a 7-5 record, a 4.66 earned run average, and by striking 96 batters in 96.2 innings of work as one of the team's three weekend starters.
The following year (2020), he picked up where he had left off, striking out 16 in 16 innings in four starts before the season was short-circuited by the Covid virus.
Then, after an off-season of uncertainty and down time to rehabilitate an arm issue, he came back to campus in the fall of 2020, only to contract the virus, miss more time with quarantine, and fall behind in his physical readiness to pitch in 2021, if and when there was a season.  In his season debut on March 14, he threw a perfect inning of relief against Nebraska, striking out two, in a 6-4 Buckeye win.
But then more down time, inconsistency, perfect innings followed by anything but perfect as his control and command suffered.  In summary, just two years removed from having thrown 96 innings as a sophomore, Smith finished 2021 with just 18 innings, 16 strikeouts, and an earned run average of 5.79.  He appeared in ten of the Buckeyes 42 games, and made just one start.  Frustrating…for one that previously earned Big Ten Pitcher of The Week in 2019, and later that year was named to the Big Ten Championship All-Tournament team.
"It's been a roller coaster five years, no doubt," said Smith during fall practice this week at Bill Davis Stadium.  "A lot of things that I never thought could happen to me.  But I couldn't be more thankful to be at Ohio State.  I'm still living out my dream at the best university in the country, and I'm surrounded by the best group of guys you could ask for.  So despite the fact of having a lot of highs and lows, I couldn't be more thankful for having had those experiences."
And…heavy on the wow!
Slated to pair with fellow starters Seth Lonsway and Garrett Burhenn to form the Big Ten's most experienced returning trio last year, that, of course, never happened.  And draft eligible, harboring his life-long dream of pitching professionally, he had to watch Lonsway, Burhenn, and the man who ultimately took his place in the starting rotation, Jack Neely…all three get drafted and sign with the Giants, the Tigers, and Yankees, respectively.  It's enough to try anyone's patience…short of Smith's.
"It's been frustrating, at times, for sure,"  he shared from the quiet of the visitor's dugout Wednesday.  "I've had to find a way to trust the process – a way to trust the path that I've been on.  I'm not going to say that there hasn't been days when I wanted to throw in the towel, or wondered why this was happening to me.  But at the end of the day everyone goes through some kind of crap and it's all about how you respond.  And I believe the last three years God has used these circumstances to mold and teach me about who I am and that my identity is in Him and not the game of baseball.  I'm grounded, no matter what happens with baseball – grounded by my faith.  That's my rock, and I can't be shaken."
Pitching coach Dan DeLucia smiles at the mention of Griffan Smith – his ability, his commitment, and his competitiveness.
"He's been through a lot with last year.  It was a tough year for him baseball-wise, and it was a tough year for him personally, with Covid.  But where I'm proud of Griffan, and why I think he's ready to take the next jump, is because of his maturity level.   He's learned a lot from the good and the bad, and out of that wisdom and leadership have emerged.  Now he's healthy, I think he's ready to relearn what he did when he was at his best, and I'm excited to see how this year works out for him.  He's not putting a ton of pressure on himself, he's just allowing himself to enjoy the game and compete.  He's able to think about others first – the team – and less about himself."
And to that point, Smith admits that any bad moments last year, baseball-wise, paled in comparison to time he missed around his teammates.  When asked about the low point of what he went through the past 18 months, he took his time.
"Honestly, Covid was the low point.  I could say injuries this, or injuries that, but looking back when I was injured I was still able to be out here with the guys in the fall.  When Covid hit I was forced to be at home, I couldn't be out here with everyone else, and it just sucked.  And I think everyone could say that.  No one knew what tomorrow would bring, what would happen next year."
And when next year finally did happen, he was far from the Griffan Smith seen previously…in 2019!
"There's no question about it,"  he admits.  "Every pitcher battles mentally, and when you're on the mound by yourself you have to find a way to be confident and trust your talent.  You have to free yourself up and play loose. And without a doubt there were times last year when it was a struggle to be out there and not trust my ability.  So the difference between then and now is the challenge to free myself to where I get back to the joy of pitching.  I love to compete and it's more fun when you can do it without the fear of failure."
Greg Beals would like nothing more.
"That's what I want most from Griffan,"  says Beals.  "He's healthy now, he's in a good spot, and I'm confident the baseball part will take care of itself.  I expect him to be a leader for our pitching staff, whether he's pitching on Friday, Saturday, or Sunday.  He's an incredibly wise young man – wise to life, wise to college baseball, and wise to Ohio State.  That's what I want…for him to continue to be that kind of person and leader."
The dream is still there – to play at the next level, but first…to just enjoy being a Buckeye, enjoy the camaraderie of the clubhouse, and the brotherhood of baseball that serves as the blueprint for everything they do.  He should, having come this far on his willingness to persevere.
By the way, things eventually turned Job's way.  His patience was rewarded, and Griffan Smith smiles at the comparison.  He, too, has endured.
And he can't be shaken.