The redshirt freshman quarterback sat out the victory over Akron to rest a sore right shoulder; another hot topic was the dismissal from the team of linebacker K'Vaughan Pope and the transfer of nine players from the Class of 2018.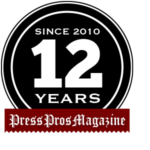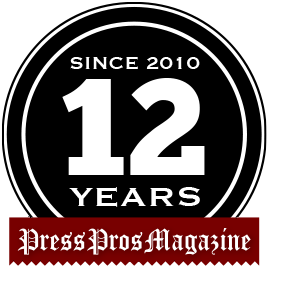 Columbus – On a typical Tuesday at high noon, when things are going along swimmingly for the Ohio State football team, head coach Ryan Day will take questions from the media for 25 to 30 minutes.
Yesterday was not a typical news conference by any means, what with the health of quarterback CJ Stroud and that of several other key performers in question, the ugly K'Vaughan Pope incident from Saturday's game against Akron, and why the team has lost nine players from the Class of 2018 to transfer.
On this day, the questions kept coming for 41 minutes. The media would have asked even more questions, but a practice was in the offing.
Stroud was held out of a 59-7 victory over the Zips because of a sore right shoulder and Pope was kicked off the team for, quite frankly, kicking his teammates and coaches on the shins with a temper tantrum that went viral just before halftime.
First, let's get to Stroud.
If the shoulder checks out with trainers and doctors, Day said he will be the starter when the 11th-ranked Buckeyes play Rutgers at 3:40 p.m. Saturday in Piscataway, New Jersey.
"I'm optimistic,'' Day said.
It also was revealed that center Harry Miller has returned to practice after having "health issues.'' He hasn't played a down this season.
Stroud has been bothered by the shoulder since the second game against Oregon.
"I think the week helped him and it's looking like it's going in the right direction,'' Day said. "We'll see how today goes. The week (of rest) helped him. We're looking forward to a great week of practice."
That says a mouthful as to how the offensive coaching staff feels about the quarterback room.
Backup Kyle McCord, a true freshman and five-star high school recruit, looked pretty good in making his first college start. He was named Big Ten offensive freshman of the week for completing 13 of 18 passes for 319 yards, two touchdowns and one interception.
McCord was shaky the first series before taking some simple, low-risk plays Days gave him and turning many into gold. His interception was a poor decision smack into coverage.
It helped Day and his staff immensely to get McCord and third-stringer Jack Miller snaps in a game to see just where each is in his development.
Miller was 5-for-8 for 66 yards. He didn't throw for a touchdown and wasn't intercepted.
"He was inconsistent with some of his readings,'' Day said of McCord. "I thought early on he was a little nervous. He did make some nice throws when he saw it. There were also some good plays in there. But there also were some that he kind of got away with. When you are starting for the first time there is a lot going on. I think the next time he is in that moment he'll be more settled.''
As for Pope, Day was ready to move on.
Pope lost his composure late in the second quarter after being substituted for before a play had been run.
Former running back Steele Chambers appears to have jumped him on the depth chart, particularly on third down. Chambers is a sophomore and Pope a senior.
Pope had words with several coaches, including Day. He attempted to walk to the locker room by himself before being intercepted by an assistant. He threw his gloves into the grandstands and attempted to take off his jersey No. 36.
Minutes into halftime, Pope twice published tweets with thinly veiled obscenities. They were later deleted, but the bombs had been detonated.
On Sunday, Day officially dismissed Pope from the team. Pope expressed his remorse on social media. He has entered the transfer portal.
"The incident that happened bothered me,'' Day said. "I had a hard time sleeping.''
Day refused to elaborate when he was asked what exactly led to Pope getting so emotional.
"I'm not getting into that,'' he said.
Pope was let go because "there have to be consequences for actions.''
"His emotions got a little out of hand,'' Day said. "He has done a good job taking accountability."
Ohio State has lost nine players to transfer from the 26-man Class of 2018, Pope, linebacker Dallas Gant, quarterback Matthew Baldwin, offensive  lineman Max Wray, running back Brian Snead, defensive lineman Alex Williams, defensive back Tyreke Johnson and athletes Jaelen Gill and L'Christian Smith.
All were four-star recruits except for Johnson, a five-star, and Williams, a three-star.
It looks to be a mass exodus, but that has become standard procedure now that the NCAA is permitting athletes to transfer without having to sit out a year or lose a season of eligibility.
"I think when you look around the country it's similar, if not worse at other places than here,'' Day said. "For the most part, we've done a really good job in that area. As we get into the season, we're seeing some roles fall into place. I've never been one to run guys off the team. I guess there was a situation where we probably could have done that in the spring or preseason, but that's not the way you do things here. We care for our guys.''
For the second time since the interview after Saturday's game, Day expressed his dislike for the new transfer rules.
"Again, I think it's more of a product of the situation in college football right now where there is a one-time transfer, you can play the first four games and walk out without penalty and get your redshirt year back,'' he said. "We're better than most and that speaks for our culture.''
Playing time, he said, comes down to "how you perform.''
BARNES: PLAYCALLING GROUP EFFORT
Secondary coach Matt Barnes, 35, took over the defensive play-calling before the Tulsa game when coordinator Kerry Coombs was demoted and moved from the sideline to the press box.
But Barnes stressed that every defensive assistant has a say in putting the call sheet together.
In the end, he said "the game calls itself.''
He chooses to work the sideline rather than the press box because it's easier to articulate what he sees and wants from the players. The press box, he said, can get too comfortable in being heated or air-conditioned and it is a long way from people playing the game.
"You feel the urgency of the situation (on the field)," Barnes said. "You can be hands-on and make adjustments series to series."
This quick change in roles is nothing new for him.
In 2018, Barnes was never made defensive coordinator at Rutgers, but was given play-calling authority over coordinator Jay Niemann during the season by head coach Chris Ash.
"I learned some valuable lessons," he said.
The Knights finished 1-11 that season and Barnes left to become special team's coordinator and assistant secondary coach at Ohio State in 2019. Last season, he was safeties and special team's coordinator.
Barnes has been a college coach for 13 seasons, with other stops at Delaware Valley, West Virginia Wesleyan, Florida and Michigan. He was a graduate assistant at Florida and a defensive analyst for Michigan. Analysts are not permitted to coach players directly.
"One of my better qualities is that I'm a low ego guy," he said. "I stole everything that I could steal from (coaches at places he has worked)."