One is calm and reserved. One is outgoing and outspoken … in a good way. Twins Ava and Quinn Sholtis share such a close connection "we can read each other like a book." Now, a year after Ava's inspired return from an ACL injury and Quinn's support, the Sholtis sisters are attempting to add a new chapter to Loramie's volleyball success.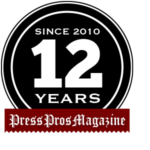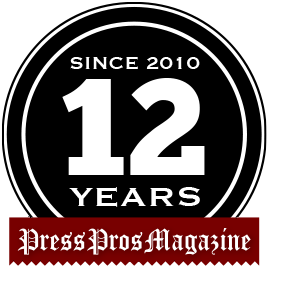 Fort Loramie, OH – The question was still being asked, when mid-sentence, Ava and Quinn Sholtis glanced at each other with knowing smiles.
"So, do you have that twin connection where you finish each other's sentences?"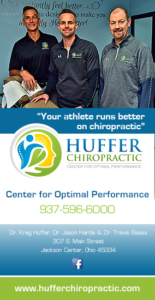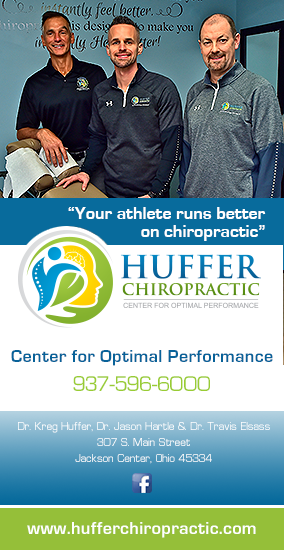 Ava and Quinn Sholtis are so connected they appear to finish each other's thoughts. So, one year ago, when Ava collapsed on the volleyball court during Fort Loramie High School's first match of the season … Quinn didn't need to hear a diagnosis.
"I knew instantly that something was totally wrong," said Quinn, who was making her first varsity start.
The typical ACL recovery takes between six months to one year. Ava returned to full-go action – joining her Redskins' basketball teammates – six months to the day of her ACL operation performed by Dr. Ryan McNeilan. Ava attacked her physical therapy like one of her volleyball kills … with intensity, power and dedication. So much so that Fort Loramie's athletic trainer, Ryan Castle, had to slow her down.
"We were waiting on science, basically, to do what science tells us as far as the healing," said Castle of Wilson Health. "We had to hold her back. We kept saying she was a dream athlete to work with."
That Ava returned in time for Fort Loramie's run to the Division IV basketball state championship was not a surprise for her biggest fan. Quinn – the more vocal, outgoing and the self-described "spitfire" of the two – knows her sister better than anyone. And there was no denying Ava if there was a chance to return to the court for basketball season.
"She's pretty quiet. But she's the most nitty-gritty person I've ever seen," Quinn said. "I can't imagine the thoughts that go through her head when she's in a game. Although she seems super quiet and not super intimidating, I think she can be destructive which is why she's such a good athlete."
Fort Loramie coach John Rodgers describes the fraternal (non-identical) twins like this: "They're both leaders in their own way. Quinn is very outspoken … I don't know the exact word for it. And Ava is very quiet. When you look at Ava you don't know if we're winning by 10 or losing by 10. Both of them in their own way get the job done."
Their Fire and Ice approach – Quinn as that spitfire and Ava with her cool, calm demeanor – has helped the Redskins to the top of the Shelby County Athletic Conference standings. Fort Loramie (10-5 overall) leads the SCAL at 7-1, holding a one-game lead over Russia entering the week.
Ava leads Fort Loramie with 166 kills and 34 aces, and is second with 125 digs and 184 serve receptions. Quinn, a defensive specialist with 55 digs, recently returned to the lineup after tweaking a hamstring.
Volleyball is strong in the family history. Among them Haley Wolfe is Loramie's junior varsity coach, Clare Ruhenkamp is the varsity assistant and Loramie legend and University of Dayton hall of famer Faye (Barhorst) Barlage is Quinn's godmother. All three are first cousins.
The Sholtis twins are doing their best to add to that tradition. Fort Loramie has won the past two SCAL titles, including sharing it with Russia last season. They also had a deep run in the Division IV postseason last year with a trip to the regional semifinals.
"Just growing up watching it you know how good of a program we have here," Ava said. "You just want to be on that court. To get the chance to play is a blessing in itself. Not a lot of girls our age get to be part of such a great program."
"You have to work super hard and everyone knows that," added Quinn. "You don't get to the front of the line by cheating your way out. I love that about living in Fort Loramie."
Perhaps no one put in more work last season than Ava. When that left knee buckled in her volleyball match she was determined to make it back for the basketball playoffs. When she did, Redskins coach Carla Siegel and Castle were hoping she could go in for a few minutes at the end of a quarter to give a teammate a breather.
"Her determination was just off the charts," Rodgers said. "And she's such a quiet, humble kid that you would never really get that from her. Her actions speak louder than words."
Ava's first game back was brief … she stepped onto the court in the D-IV sectional final against Jackson Center to test herself mentally as much as physically. She played the final two minutes in a district win against Cin. Country Day, with orders from Siegel not to do anything crazy. She was cleared for unlimited action after that … with her season ending in a seven-point, six-rebound, two-steal effort in a 60-26 victory against McDonald in the state championship game.
"When she went out there it was like she never missed a step," Castle said. "It was something we've never really seen before, how she handled it mentally."

Quinn, meanwhile, had to battle some mental adversity, too. The twins are rarely apart. They share a bedroom and are talking about rooming together in college, too. But there has been talk of attending different colleges.
"We think it might be smart to split up a little bit and test the waters. But we'd also love to room together. I think that'd be fun," Quinn said, adding a stipulation. "If we don't (attend the same college) we're Facetiming each other every night."
Ava was under the weather in mid-August and kept her distance from Quinn to not pass anything to her sister.
"I was so bored," Quinn said. "I stayed away from her and it was awful. I was so bored."
And then there was having to watch Ava go through her physical therapy, as well as playing matches without her.
"For me (Ava's injury)  was mentally tough, too, because I could see her struggling a lot," Quinn said. "Sports have been our lives for so long. When that was taken away from her it was huge. I just tried to be by her as much as I could. Have positive thoughts. Try to make her work her best in physical therapy because I've never seen someone so antsy to get back on the court. She rocked it when she got back on."
Added Ava: "I didn't expect to be back in six months. … Everything motivated me. Quinn being there for me all the time and wanting to play with the girls in the grade above me before they graduated. She definitely motivating me the entire time. On the hard days she was the one to bring me a smile on my face. She let me know everything was going to be fine."
Technically Ava is the big sister by one minute admitting, with a laugh, she sometimes holds that over Quinn's head … somewhat literally standing 5-foot-9 to Quinn's 5-7. And, adds Quinn, there are some who don't believe it when told they are twins since they don't look identical. When they were younger they occasionally tried the switcheroo with their parents.
"I feel like we used to try that when we were younger but it never worked," Ava said.
The Sholtis sisters are two of eight seniors on Loramie's roster along with Dani Barhorst, Lauren Bergman, Colleen Brandewie, Jada Drees, Riley Heitkamp and Brooke Holthaus. Middle hitting has powered the Redskins in recent seasons. The experience shifted to the outside hitters this one. The defense, as with just about any Fort Loramie program, is solid.
"We'd obviously love to hang another banner," Quinn said. "We lost a lot of talent last year and we're definitely underdogs. But we're working really hard and excited to see what we can do."
"Every day you get to play is an opportunity to get better," Ava said. "Use it and do your best. … Whenever it's taken away from you, you definitely appreciate it more."