When K'Vaughan Pope threw his gloves in the stands and was escorted from the field Saturday, he effectively quit his team in mid-game, something Ryan Day would later call "isolated" for the fact of a player being unhappy with his role.  It's not as isolated as you think.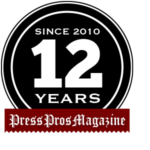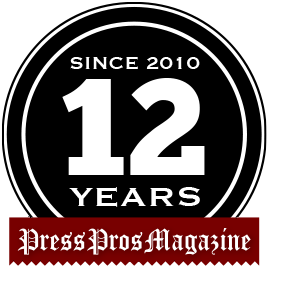 By now it's widely known about, written about, and discussed – how Buckeye linebacker K'Vaughan Pope showed his displeasure over being summoned from the field in Saturday night's win over Akron, how he threw his gloves in the stands afterwards, how his helmet was taken away, and he was escorted to the locker room in the second quarter.
He had 'quit' the team, assumably over his displeasure with his playing time, or role as a senior, and the reality of younger, better talent playing ahead of him.  It came during the same week that fellow linebacker Dallas Gant would enter the NCAA transfer portal, apparently for the same reason – unhappy with playing time and opportunity.  After all, you come to Ohio State to play, make an impression, and make career opportunity for yourself, right?
Well a few do.  Most don't.
I was on the sidelines Saturday night, but the opposite sideline, and didn't see it.  I missed it all.  How, I don't know because from all the press it received I must have been the only one out of 95,000 who didn't see it.
And a lot was made of it – Ryan Day asked later if there was a problem within the Buckeye locker room over players dissatisfied, given that they had just lost two linebackers, albeit reserves, in the same week, for the same issue.
Day later called it an "isolated" incident – one that occasionally happens.  He added, "when you make a commitment at the beginning of the year, to the Buckeyes, then that's what you do."
And he also said, "You have to make a decision to play certain guys, and you count on the other guys to still be great teammates if they're not getting on the field.  In this day and age players have the prerogative to enter the transfer portal."
Pope, of course, sent out some regrettable tweets on Twitter, another sign of the times, which he would later delete, and apologize for, saying, "I said some things in the heat of the moment, I apologize to Buckeye Nation, and I'm going to take some time away [from football] to address my mental well-being."
This situation is as old as college sports, itself.  But it's not as isolated as coaches like Ryan Day let on.  Everyone wants to play because you 'do' make a big commitment when you're part of college program.  There's a lot of guys there, and you look around and you see how different it is from high school.  In high school there's only a few really talented guys, and if you pay your dues and stay for four years you're going to get your opportunity as a senior.  Because the reality is…there's not that much competition.
But Ohio State is different.  They recruit every year.  They're always looking for someone better than you…and they find that person!  It happens all the time, and it's called 'the depth chart'.  You either work to show that you belong at the top of it, or accept a lesser role.  There's nothing isolated about it, just that not everyone is as vocal, or public, as K'Vaughan Pope was on Saturday.
Here's another reality.  While it's tough to accept as a player and parent, it's one of the best things about playing at that level – about preparing for those years after football.  Either way, whether you play or you don't, you have to assess yourself, your abilities, and the adjustments necessary to live a fulfilling life.  This is hard, and some do it better than others…just like playing time.
Here's hoping K'Vaughan Pope is successful.
The better story about Saturday's Akron win was the play of quarterback Kyle McCord.  Now, if you want to talk about the depth chart, and the apparent embarrassment of riches that the Buckeyes seem to have under center, consider who plays going forward, and which of the four quarterbacks eventually sees the handwriting on the wall.  As Ryan Day just said, "You have to make a decision to play certain guys, and you count on the other guys to still be great teammates if they're not getting on the field."
Consider those words and then think…in this day, who goes to the transfer portal?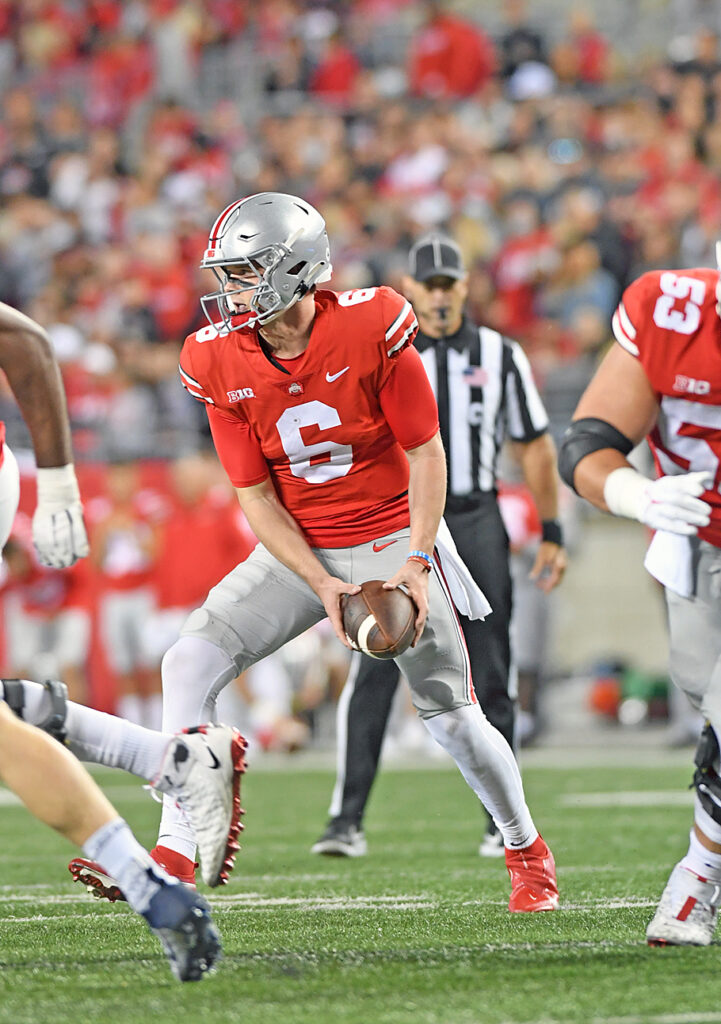 Obviously, Akron was not Penn State.  It was one game and Kyle McCord had to settle down from a shaky start and adjust to the speed of the moment.  But he did, he played well, and looked every bit the part of a guy who could play quarterback for Ohio State until they find that guy, either in-house or in high school someplace, that's better.
Comparisons?
Too soon to tell, especially if CJ Stroud is experiencing some arm issues.  But both have now looked capable of spreading it around between that wonderful corps of receivers that seems to get bigger each week – another embarrassment of riches.
And you heard this here, perhaps, first.  Wait until they get to Rutgers this week, a conference game on the road against a former Buckeye assistant coach, Greg Schiano.  Schiano's coached at every level of football, including the NFL, and played Michigan to within a touchdown last week.  Apt as not, he'll give you the real look you want come Saturday as to just who's ready, and capable, of playing quarterback.
The man (Schiano) can coach some defense.
Finally, what I saw this past weekend was the narrow football drama in the Miami Valley League…that comes to a head in the next two weeks.
Tipp City (5-1) plays Troy this week (3-2), and then Piqua, to determine if anyone can challenge the Indians for what looks to be the outright conference title.
The Red Devils have won five games in a row after dropping the season opener to Bellbrook, and at the week 7 juncture of the season each of those three teams – Tipp, Troy, and Piqua – have played enough of the MVL schedule to determine that whoever wins between them over the next two weeks…well, that's your drama.
Troy has won three straight after a rugged start of their own – losses to CJ and Piqua – and pretty much did what Tipp and Piqua did to Stebbins, Fairborn and Sidney.
Piqua is just blowing people away, averaging 45 points per game on offense, while giving up almost 6 on defense.  And when people ask us about who the best team we've seen…the answer is without question, Piqua – size, speed, depth, and experience.
But the Tipp-Troy game promises to be one you'll remember, given that the two are very much alike, and that Matt Burgbacher left the Troy coaching position three years ago to return to Tipp.  A lot of people questioned that decision, especially in Troy, and Burgbacher answered that question by beating his old team last year, 30-26.  It marked the first time in 81 years that Tipp had beaten Troy in football.
What I saw.
And what I want to see this weekend…in football!