The Buckeyes ran hot and cold the first three games and badly needed a breather to get players experience and confidence.  And, there was an ugly incident when backup linebacker K'Vaughan Pope had a meltdown on the sideline and did not return after halftime.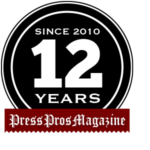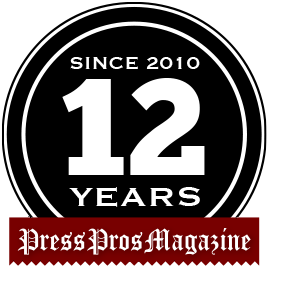 Columbus, OH – It's only four games into the schedule, but Ohio State is having the type of football season that can almost compete with the angst that Faulkner, Steinbeck and Hemingway wrote about for a living.
The difference is that those authors penned fiction and what is going on with the Buckeyes is the real thing.
There was some dark stuff circulating before Ohio State played 48 ½-point underdog Akron on Saturday night.
On Neil Avenue, just blocks from Ohio Stadium, students hung a bedsheet banner from a second-floor window reading "Happy Retirement Kerry Coombs.''
Coombs, a Buckeyes loyal man who is loved by his players, lost his job as defensive coordinator to Matt Barnes last week.
And how about the audacity of the web site, Fansided?
Patrick Schmidt actually speculated about the five teams redshirt freshman quarterback CJ Stroud might consider transferring to if he didn't get his starting job back. He was available in an emergency only in order to rest a sore right throwing shoulder.
Stroud is 19 and has played all of three games, but critics abound.
All should have been dandy after the 10th-ranked Buckeyes, behind true freshmen quarterback Kyle McCord and tailback TreVeyon Henderson and two turnovers and eight sacks by the defense, put the game away by halftime in blowing out the Zips 59-7 before 95,178 in southern California-type weather.
McCord completed 13 of 18 passes for 319 yards and two touchdowns – he was intercepted once – and Henderson ran for 93 yards and two touchdowns on eight carries.
Third-string quarterback Jack Miller was 5 of 8 for 66 yards.
The offense totaled 26 first downs and 622 yards, 385 of it passing.
"This was an opportunity to get those guys some reps,'' head coach Ryan Day said of the quarterbacks. "It was a huge learning experience. I thought our confidence built up over the series.''
Late in the second quarter, however, true senior linebacker K'Vaughan Pope had the ultimate meltdown when he threw his gloves into the stands and tried to walk back to the locker room by himself. He also tried to take off his No. 36 jersey.
The hysterics continued, and that forced coaches to take away his helmet and escort him off the field.
The gist of the problem had to be playing time, right? He has played in 34 games in his career, mostly on special teams.
Former running back turned linebacker Steele Chambers played a lot last night, particularly on third down.
Pope twice posted tweets containing profanity.
"We're just playing ball,'' said defensive tackle Haskell Garrett when asked about the outburst. "It is what it is. I'm not going to get into that.''
Day said he wouldn't comment on the incident until he was filled in on the details.
If it's about playing time, it's no hard feelings with Pope.
"You have to make some hard decisions who is playing in those games,'' Day said.
Linebacker Dallas Gant entered his name in the transfer portal early in the week.
Pope and Gant are veterans with the misfortune of being caught in a wave of players from several great recruiting classes jumping ahead of them.
Now back to the game.
It was easy to be hard on the Buckeyes the first 7 ½ minutes of the first quarter when the Zips went 55 yards on their second possession to lead 7-0 lead.
But McCord did settle down and Henderson again looked like a budding superstar.
But the opponent is sketchy. Akron lost 60-10 to Auburn and 45-24 to Temple. Its victory came against Bryant, and here's a $50 gift card if you can guess which state that team comes from.
Nevertheless, the win was a booster shot for the Buckeyes going into their second Big Ten game against Rutgers next Saturday in Piscataway, New Jersey.
McCord missed badly on three passes on the first possession that ended with a punt. It was obvious the jitters took over his body.
"The first drive is always hectic, especially being in the position Kyle is in,'' slot receiver Jaxon Smith-Njigba said.
Day had a few words for McCord as he came off the field. He thought the game was moving too fast for him.
"I told him just take a deep breath and find the speed of the game,'' Day said. "Trust your eyes and trust your reads.''
On Ohio State's second possession, Day called plays that used the team's speed and big offensive line to get McCord settled.
First, Smith-Njigba ran 22 yards to the 47 on a jet sweep. Next, Henderson ran 8, 35 and 5 yards.
Wideout Chris Olave got the crowd into it with a 5-yard walk-in touchdown on another jet sweep.
"I would say he did not get fluttered,'' right guard Paris Johnson said of McCord. "He showed his confidence.''
Smith-Njigba said, "I thought he did pretty well. I thought he stepped up to the challenge and made some good throws.''
McCord was not brought into the interview room.
Akron found out that there would be no magic like fellow MAC team Bowling Green had in defeating Minnesota when Garrett Wilson caught a sideline pass behind the line of scrimmage and ran 57 yards to the 16.
Two plays later, Henderson ran 3 yards for a touchdown that made it 14-7 with 11 seconds left in the first quarter.
Day again simplified things for McCord on the 10-play, 70-yard drive that made it 21-7. He completed high-percentage short passes of 7, 8 and 8 yards before hitting Smith-Njigba for a 34-yard touchdown on a perfectly thrown ball over the defender inside the 10-yard line.
Even the defense, which has been bad since last season, finally got into an attack mode with two interceptions and eight sacks.
"Coach J said we had to get more pressure,'' defensive tackle Antwuan Jackson said of defensive line coach Larry Johnson. "We showed what we can do.''
Linebacker Cody Simon set up the fourth touchdown by intercepting quarterback DJ Irons. A lot of his return was wiped out by a holding penalty, but the Buckeyes were put in position at the Akron 40 after the walk-off.
It took all of 57 seconds for Smith-Njigba to catch a 23-yard pass to the 14 and Henderson to run 14 yards untouched for the score that made it 28-7 with 7:16 left in the half.
Then it was safety Ronnie Hickman's turn to make a big play.
On third-and-eight and with a flag on the ground for offensive holding, Irons threw toward the sideline to Tristian Brank.
Brank tried to spear the ball with one hand, and it went behind his right shoulder into Hickman's arms. It was an easy 40-yard sprint for a touchdown.
Yet another true freshman got into the act when wideout Emeka Egbuka caught a pass from McCord, cut the middle of the field and ran 85 yards to the 2-yard line on Ohio State's first possession of the second half.
Master Teague did the honors in pushing the ball over the goal line for a 45-7 lead.
The most notable names on the unavailable list made available an hour before kickoff were left guard Thayer Munford, center Harry Miller, receiver Julian Fleming, cornerback Cameron Brown and defensive linemen Tyreke Smith and Taron Vincent.
Stroud was available in an emergency.