After falling behind by 23 points in the first quarter to Presbyterian and its unorthodox way of playing football, the University of Dayton Flyers scored 49 unanswered points and won, 63-43, in a game UD coach Rick Chamberlin called, "Wild and woolly."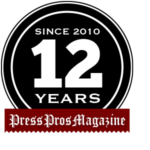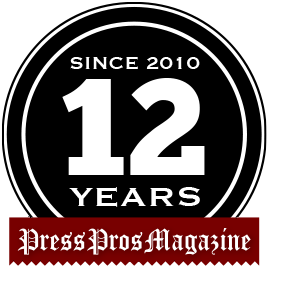 DAYTON — Those who remember black and white television screens, Ed Sullivan, Bob Hope and Milton Berle, certainly remember Andy Griffith and his skit, "What it was, was football."
It was a comedy skit with him describing the first football game he ever saw.
Not even Andy Griffith could describe what unfolded Saturday afternoon in Welcome Stadium.
The University of Dayton Flyers opened their Pioneer Football League against Presbyterian, a new team in the league, and a team with a coach, Kevin Kelley, with an "I am doing to do it my way" affliction.
His way? No punts, Go for it on fourth down. An onside kick on every kickoff. Go for two on nearly every touchdown. Pass the ball until your quarterback's arm falls off and the receivers have wobbly legs.
And Presbyterian coach Kevin Kelley did all that stuff against the Flyers and lost, 63-43.
Sounds easy for the Flyers, right? As Lee Corso likes to say on Game Day, "Not so fast."
Before the Flyers could say, "Fourth down," the Blue Hose (Yep, that's Presbyterian's nickname) had a 23-0 lead with 1:13 left in the half.
It looked as if the Flyers were about take another beating like the 55-3 whipping they were administered last week at Southern Illinois.
Incredibly, with Presbyterian stubbornly refusing to put on fourth down, the Flyers turned on the after-burners.
Down 23-0, they scored the next 49 points to take a 49-23 lead early in the third quarter.
Presbyterian quarterback Ren Hefley, a University of Michigan transfer, threw 10 touchdown passes in the Blue Hose opener, an 84-43 win over St. Andrews, an NAIA school. On Saturday he threw 57 times, completed 29 for 381 yards, three touchdowns and two interceptions.
UD quarterback Jack Cook was a more conservative 19 for 33 for 262 yards, three touchdowns and no interceptions.
Asked if it was the most bizarre football game he ever participated in, Cook said, "Yeah, it's definitely up there. A bizarre team that puts up a lot of points. But with all the things they do, all those onside kicks, going for two, going for it on fourth down. It's bizarre and sometimes it can kind of make you uncomfortable and I think it made us uncomfortable to start with."

Despite a week of dogged preparation, Presbyterian definitely made the Flyers uncomfortable in the first quarter.
They hogged the football and ran 22 of the first 25 plays. Midway through the first quarter they had a fourth-and-10 at UD's 39. They went for it and made it on a UD defensive holding. On third-and-goal from the 15, Hefley ran it in. And they went for two and made it, 8-0.
Later in the first, they had fourth-and-seven at their own 34. Their own 34. They went for it and Hefley hit Jaylyn Witcher for a 66-yard touchdown. And they went for two. Made it, 16-0.
Now it was time for an onside kick. They recovered it at their own 44. On the first play, Delvecchio Powell II ran 56 yards up the middle untouched. This time the Blue Hose kicked and it was 23-0 late in the first quarter.
"We finally got in the rhythm of things and found a way to win," said Cook. Yeah, 49 points in a row will do that.
In began on the next-to-last play of the first quarter. Cook hit Luke Brenner in the back of the end zone for a TD. 23-7.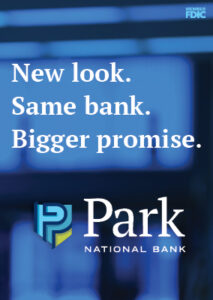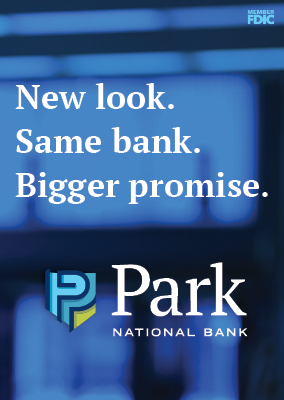 Presbyterian tried some trickeration on its next play — a quarterback to reserve quarterback back to the original quarterback, but the last flip was over Hefley's head and struck the pylon. Safety. 23-9.
Sam Webster converted a 28-yard field goal. 23-12.
Presbyterian tried for a first down on fourth and four on its 47 and the Flyers stuffed it. Nine plays later Cook found Andrew Holderer for an eight-yard touchdown. 23-20.
Presbyterian tried a quick kick, no punt, on its own four-yard line and Hefley's kick struck one of his linemen in the posterior and ricocheted out of the end zone. Another safety. 23-2
Cook took a keeper around right end five yards for a touchdown with 2:51 left for UD's first lead. 28-23.
Safety Joe Bubonics leaped in the air to snag an interception late in the first half, losing his helmet after making the catch and said, "I lost my helmet on purpose so people could see my face."
This time Cook rolled right for eight yards and a touchdown. 35-23. Flyers lead at halftime.
And they scored the first two touchdowns of the second half to push it to 49-23. From there, Presbyterian kept trying its unorthodox onside kicks (only one of seven worked. And they kept trying on fourth down in their territory, missing and giving the Flyers good field position.
About falling behind, 23-0, Cook said, "I just didn't want to start slow and that's exactly what we did. I really wasn't worried because I thought we had a good game plan going in.
"We had to get into a rhythm and score sore points and once we did that, the defense stepped up (with some fourth down stops) and we built that lead up at halftime.
"It was pretty simple, we just had to play our game," Cook added. "Execute on offense and we knew once our defense started getting stops we would always be in a good field position because they don't punt and they always on side kick. We recovered all those kicks and stopped them on fourth down and we always had good field position."
Said UD coach Rick Chamberlin, "Oh my gosh. Wild and woolly. That's what you saw. And my biggest concern was that they got out and they got on us (23-0).
"We all that stuff that they do, we talked to the players and told them, 'We can't dwell on what they're doing. We just have to do what we're supposed to do. You can't think about their fourth down plays and their onside kicks. That ruins your focus. And they hit two big plays on us, bam, bam."
The Flyers, though, refusing to look at the scoreboard, did what Chamberlin implored them to do — ignore Presbyterians histrionics and do what you do.
They did and did it with a 49-point splurge that had to make Presbyterian coach Kevin Kelley wonder, "Is this how it is?" On this day, yes, it was.