In one of central Ohio's best rivalries, Hartley avenged three 2020 defeats to DeSales and took a major step in regaining the Central Catholic League championship by beating the Stallions.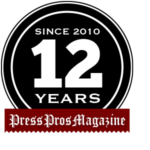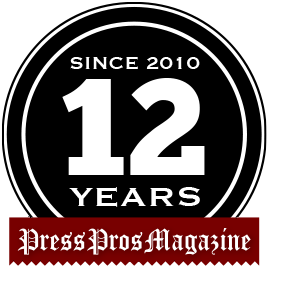 COLUMBUS – Fans of Central Catholic League football were the big losers when perennial state powers St. Francis DeSales and Bishop Hartley did not play one another from 1988 to 2013.
The reason?
DeSales was placed in the three-team Silver Division made up of slightly larger schools and Hartley in the two-team Gold Division. For whatever reason, crossover games did not happen.
The revival of the series has produced arguably the most competitive rivalry in all of Columbus, with the teams splitting 10 meetings. Six of the games were decided by seven or fewer points and three others were one-score games into the fourth quarter.
Although neither team boasts a sparkling record or lofty state ranking as in past years, DeSales-Hartley XXXVI on Friday at Hartley's historic Jack Ryan proved to be another memorable head-banger, featuring wild twists, big plays on both sides of the ball and a spate of head-scratching calls by the officiating crew.
This time, Hartley used three big plays on offense and two pivotal defensive stops to stymie DeSales, 31-20, in some form avenging three, yes three, defeats to the Stallions in 2020.
To help curtail the spread of COVID-19, CCL teams opted to play home-and-home games.
DeSales pulled out 24-21 and 16-14 wins, then blew out Hartley, 38-7, in a Division III regional title matchup. The Stallions eventually lost the state championship game to Chardon, 31-28. in two overtimes.
"We've had this game circled on our calendar for almost a year," Hawks junior quarterback Peyton Underwood said.
Added senior All-Ohio defensive tackle Daniel Tooson, "We've had a fire in our belly since our season ended last year with a loss to DeSales. When we were out here in the snow in December working out amongst ourselves, that was certainly a big motivator."
Boasted by a small arsenal of speedy playmakers, Hartley was perceived to be the favorite this time around. Not only was it decimated by graduation, DeSales lost All-Ohio linebacker and featured running back Jonathan Thompson to a broken ankle in a scrimmage. Now in a walking boot, Thompson hopes to return in two to three weeks.
As usual, this game went back and forth all night.
On the fourth play of the game, Nyal Johnson scampered 25 yards to put Hartley on top, 7-0.
Later in the quarter, DeSales quarterback Whit Hobgood scored on a 7-yard keeper to make it 7-6.
The Stallions caught a huge break early in the second quarter when a pass by Underwood was ruled a lateral and linebacker Asher Hayes alertly scooped it up and ran it in for a 15-yard TD. TV replays clearly showed that the pass was not a lateral.
There were also several questionable ball spots that resulted in first downs, or in one case didn't. And officials frequently neglected to instruct the press box to re-start the clock, drawing the ire of fans.
Hartley struck back quickly when Underwood hit Trey Saunders in stride on a 52-yard bomb for a TD to make it 14-all.
It marked Saunders' ninth TD this season.
Underwood and Richard Kenny hooked up on 31-yard TD late in the half to pad Hartley's lead to 21-14. Underwood adeptly froze the safety with a pump fake to free Kenny.
"It's great to have guys like Saunders and Kenny to throw to," Underwood said. "We were hoping to loosen up their defense with some big passing plays so we could establish the run."
In the final 95 seconds of the half, DeSales drove from its own 20 to the Hartley 16. With seven seconds left, the Stallions opted to take a shot to the end zone. Hobgood's pass intended for Isaac Pekarcik was underthrown and intercepted by Aidan Turner.
"That pick by Aidan was great and it really got our spirits up going into halftime," Hartley coach Brad Burchfield said.
DeSales coach Ryan Wiggins conceded that the turnover was critical.
"We've had some struggles in that area of the field and we decided to be aggressive and try to score before halftime," he said. "That was one of a few missed opportunities tonight that we couldn't get back."
At the tail end of a seven-minute, 80-yard drive to open the third quarter, Hobgood ran 19 yards to the end zone on a fourth-and-3 keeper. On a two-point conversion keeper, Hobgood appeared to score but officials converged and ruled otherwise. TV replays and still photographs clearly showed Hobgood extending the ball over the goal line before his knee touched the ground.
Hartley needed just six plays to cover 78 yards and pad its lead to 28-20. Johnson's 2-yard TD was set up by a 46-yard gain by fullback Dylan Newsome on a belly dive.
On its next series, DeSales opted to go for it on fourth-and-1 near midfield, but Gabe Caruso was stuffed for no gain by Tooson, who is one of the most dominant defense players in Ohio.
"We came up with some huge defensive plays at pivotal moments," Burchfield said. "DeSales may not be as potent with (Quintell) Quinn gone and Thompson out, but Hobgood is a heck of a good playmaker for them and a handful to stop. We knew it would be one-score game into the fourth and we were just going to have to be the tougher team."
Hartley tacked on a 29-yard field goal by Alex Gabriel midway through the fourth quarter and pushed its record to 4-2. DeSales is 2-4. The Stallions lead the all-time series 21-13-2.
The resumes of both programs would suggest the possibility of another rematch in the postseason. Hartley boasts four state championships, two runner-ups and 10 regional titles. DeSales owns three gold trophies, six runner-ups and 12 regional titles.
"What does this win do for us?" Burchfield said. "It puts us in a great position to win the CCL, and that's always one of our top goals. We're getting better every week, but we're still a ways from where we want to be and where we're going to be."