After two weeks of close calls, the Coldwater Cavaliers jumped out to a quick lead and added to it Friday night against the Anna Rockets. The win kept Coldwater perfect at 6-0 and atop the Midwest Athletic Conference.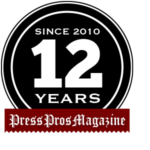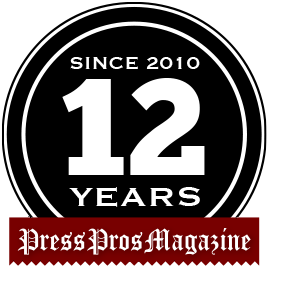 Anna, OH – Two weeks ago,. Coldwater was in a tight tussle with New Bremen deep into the third quarter. Last week, Coldwater trailed Delphos St. John's by two touchdowns midway through the third.
The Cavaliers won both games to keep their perfect season intact.
So with a trip to the Anna Rockets' home field on tap Friday, Coldwater was looking for a faster start … especially considering the Cavs' last visit to Booster Field in 2019. Two seasons ago, Anna handed Coldwater a 49-8 drubbing in what Coldwater coach Chip Otten considers one of his worst losses.
"We talked about it," Coldwater senior defensive end Aaron Fortkamp said. "We came out tonight and wanted to get it done."
It took the Cavaliers six plays to do it.
After stuffing Anna on a fourth-and-2 run on the Cavs' 41-yard line, Coldwater quarterback Reece Dellinger lofted a 59-yard strike to Tyler Schwieterman for the 7-0 lead just 1:44 into the game.
Following Anna's three-and-out series, Coldwater (6-0 overall, 4-0 MAC) struck again. Isaac Fullenkamp's 5-yard run capped a three-play drive for the 14-0 lead with 8:33 left in the opening quarter.
If Otten had concerns of another nail-biter this week – especially after Anna pulled within 14-7 – those thoughts rolled right out of town like one of those powerful freight trains that rumbled alongside Booster Field.
Coldwater answered Anna's touchdown with Fullenkamp's 4-yard score up the middle. It was 21-7 Coldwater in the first quarter. And Anna never got closer. Coldwater kept on scoring for a 42-7 victory in Midwest Athletic Conference play.
"We wanted to come out and prove ourselves," Fortkamp said. "The last two weeks were pretty tough and we didn't play the greatest."
Coldwater's offense had a hiccup in the second quarter with an interception and two punts. But the Cavs scored TDs on their first three series of the third quarter on drives of six, three and six plays. Jesse Meyer caught a nine-yard pass from Dellinger for the 28-7 lead. Luke Sudhoff's 27-yard run late in the third pushed the advantage to 35-7. And Dellinger's 14-yard keeper early in the fourth provided the final score.
Dellinger – who entered the game 93 yards shy of 1,000 – completed 4-of-12 passes for 87 yards and two scores. He also threw an interception. Several of Dellinger's deep throws just eluded the fingertips of his receivers.
Dellinger also rushed for a team-high 95 yards on six attempts. Sudhoff added 63 yards on six carries, Schwieterman had 27 on one carry, Fullenkamp 25 on five carries and Marcel Blasingame 23 on five carries. The Cavs finished with 324 yards of offense on 38 plays.
"We try to spread the wealth," Otten said. "Tyler started off well with a long touchdown and our running backs ran well again. They don't get a lot of carries so they don't get a lot of yards. But when they do they're making plays."
And so is a defense that entered the game allowing 10.8 points and 257 yards of offense per game. The Rockets reached Cavs' territory seven times in the first half. Granted, some of those drives didn't get past Coldwater's 40-yard line, but the Rockets were turned away all but once, scoring on Hunter Schmidt's six-yard touchdown catch from quarterback Carter Seigle.
If it wasn't Coldwater stopping Anna (3-3, 2-2 MAC), then sometimes it was the Rockets themselves. Anna was flagged for 10 penalties for 66 yards. On one drive. the Rockets had a first down on the Cavs' 43. A chop block, holding penalty and offsides pushed them back to their own 40. They managed to get to the Cavs' 38 before punting.
"We can't make mental errors. We're not a good enough team to overcome mental errors," Anna coach Nick Marino said. "The penalties piled up on us. We should have scored a couple more times down there but didn't.
"We stubbed our toe a lot early and gave up some big plays. We buried ourselves in a hole and you can't do that against a good team."
Anna finished with 246 yards on 64 plays. The also gambled four times on fourth down, going 0-for-4.
Seigle completed 16-of-27 passes for 129 yards. He threw one TD and one interception. Justin Richards paced the ground game with 78 yards on 13 attempts and Zach Ambos led the passing game with six catches for 63 yards.
"The defense played better in the second quarter," Marino said. "We thought we had a little bit of momentum. We don't make some mistakes on jumps and maybe it's a different football game. That's how every game is. If you don't make mistakes you can win it, right? We gotta play better. We gotta be more disciplined. We can't have self-inflicted wounds."
That's something the Cavaliers cleaned up on Friday. Otten said the Cavs didn't have great practices last week. He felt much better about this week's effort despite spending Wednesday indoors because of the weather.
It showed on the field. He was particularly pleased with the offensive line of center Josh Kaup, tackles Will Fox and Evan Homan and guards Andrew Hicks and Caleb Stammen.
"The offensive line is a really smart line. They can adapt and adjust," Otten said. "The nucleus of (Fox, Homan and Kaup) is really good for us."
As are those fast starts.