In a battle of two resilient football teams, Versailles used all its resources, offense and defense, to shut down New Bremen Friday and stay in the hunt for the MAC title.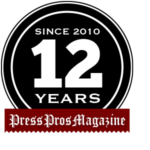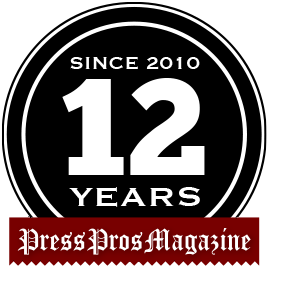 Versailles, OH – As predicted by most, the Versailles Tigers did win Friday night's game at Hole Field against New Bremen, 24-19.
But that being the case, New Bremen threw a couple of curves at those who had also predicted that Versailles' size, depth, and experience would overwhelm the younger, smaller Cardinals.  Think again.
And for those who believed that while Versailles would win, New Bremen quarterback David Homan would still get his yards in the manner in which he did three weeks ago in a 28-14 loss to Coldwater (140 yards on 25 carries]…think again.
Versailles' size and depth did play a key factor in determining the outcome.
The Tigers' speed and defensive pursuit did hold Homan to just 23 yards on 14 carries, and one touchdown.
But overwhelming?
David Homan might be the most dynamic player in area football, and he would revert to throwing the ball Friday, and throwing it while running for his life because of the Versailles pursuit.  And his athletic ability to throw on the run and hit open receivers downfield left some observers slack-jawed, as he literally willed the Cardinals to overcome a 24-12 second half deficit in the fourth quarter with one highlight play after another.  He just didn't have enough of them.
But he left a powerful impression.
"He's a heck of an athlete," said Versailles coach Ryan Jones when it was over.  "He stepped up and made some unbelievable plays on that last drive they had.  Fortunately, we had some guys who stepped up and made some plays, too."
To the point about Versailles' size and power, the Tigers took the opening kickoff and drove for a pair of first downs before New Bremen's defensive front stopped them on downs at the Cardinals' 40 yard line.  And from that point Homan and the Cardinals offense made a drive of their own in the waning moments of the first quarter that culminated with an Owen Gabel field goal from 22 yards with 10 seconds left…3-0, New Bremen.
Versailles would answer two and a half minutes into the second quarter when quarterback Carson Bey hooked up with Noah McEldowney on a 35-yard bubble screen that took the football to the New Bremen 24-yard line.  Four plays later, the Tigers' Landon Henry scored the first of his two touchdowns for the night to claim the lead, 7-3.

From the outset, the Versailles' defense made it a priority to shut down the variety of sweeps, reverses, and misdirection plays that New Bremen thrives on, leaving Homan to improvise…which he did exactly one minute after Versailles had scored.  Rolling to his left, he found a wide open teammate – Trevor Bergman – downfield and 10 yards behind the Tigers' secondary.  Bergman gathered in the pass and streaked 78 yards to score.  The extra point attempt was blocked, but Bremen had reclaimed the lead, 9-7.
Ryan Jones is a smart guy, and figured out the best way to keep the ball out of Homan's hands was to keep it in his own.  So on the ensuing drive, Versailles held possession for seven minutes on a 12-play drive that ended with Henry scoring his second touchdown of the game, a two-yard plunge that gave the lead back to the Tigers, 14-9.
Homan would attempt to answer with 1:28 left in the first half, but the Cardinals stalled and were forced to punt, giving the ball back to Versailles with 40 seconds before halftime.  They made the most of it, driving to the Bremen 12-yard line before kicker Chase McEldowney pumped through a 29-yard field goal to give Versailles a 17-9 advantage at the break.
Whatever Jones was selling at halftime…his defense bought.  New Bremen got the second half kick and Homan and company's struggles to run sweeps and misdirection continued.  Homan, forced to throw, did move them into field goal range for Gabel, who connected for a second time from 32 yards to close the deficit to 17-12, the only score by either team in the third quarter.
But as time ran out in the third Versailles had the ball, and was driving, thanks to the running of Henry and Jack Osborne…and that bubble screen that had worked in the first half to Noah McEldowny.  Carson Bey ran the first play of the fourth quarter from the New Bremen 16 yard line, on fourth down, and after a timeout to consider kicking a field goal, Bey found tight end Trey Mills wide open at the five yard line and Mills walked into the end zone for a touchdown.  Versailles led 24-12.
That started an improbable seven minutes of Homan improvisation, as Versailles' became increasingly dominant on the line of scrimmage, shutting down any thoughts of the Cardinals running the ball.  Homan, out of desperation, found enough open receivers in the Tiger secondary to extend an 11-play, six-minute drive that ended at the the Versailles two-yard line.  Homan tried once, twice, to score and did on the second try from two yards out.
With the score 24-19, and five minutes left in the game, Cardinal coach Chris Schmidt elected to try an onside kick, even with that much time left on the clock.
"We were afraid they would drive the ball down the field and eat up the clock," he said.  "I decided to take the chance, be aggressive, and try to get the ball back then and there."
He couldn't.  Versailles fell on the ball at midfield and ran the clock out, anyway, through the combined efforts of Carson Bey, Jack Osborne, and Landon Henry.   Bey would finish with 16 carries for 62 yards.  Osborne had 9 carries for 38 yards.  And Henry, running with obvious purpose, carried it 20 times for a team-high 82 yards, and two touchdowns, his most efficient night of the year.
"Last year when we played them we didn't play well,"  Henry said later.  "We got beat pretty good, and this year we wanted to prove that we were a pretty good ball club.  I felt like I had to do my job, and a little bit more tonight."
Ryan Jones was delighted with Henry's and his team's effort.
""Landon did a great job.  He stepped up,"  said Jones. We asked him to run a little more aggressively and he did that tonight.  He did a heckuva' job on the final drive to help run out the clock.
"But our offensive line set the tone.  They were physical, we made some plays when we needed to make plays, but tonight was all about running the ball and we were able to just enough to win."
New Bremen had effectively established their reputation for being athletic through a 4-1 record in the first five weeks, but Versailles proved its own athleticism, matching the Cardinals' speed and shutting down their ability to run.  Homan would finish with just 23 rushing yards.  Tailback Hunter Schaefer had six yards on eight carries.
"I thought our defense pursued well tonight, which you have to," added Jones.  "We played with some discipline on the back side because you have to with their misdirection, and our linebackers did a good job of holding the edge.  The inside line was good, our ends, everyone…it was a whole team effort.  New Bremen is a heckuva' football team.  I was proud of our defense."
New Bremen's Chris Schmidt acknowledged that on this night he simply didn't have enough bullets in the gun…that on this night the Cardinals got beat by a better football team.
"For the most part we kept them in check, offensively,"  he offered.  "But at the same time they were able to push us enough to keep the chains moving.  We try not to do a lot of different things [offensively], but we try to do them well.  And they're a good defense, so I was proud of how we continued to play.  Dave Homan scrambled around and made some plays, turning nothing into something.
"We'll learn from this.  Could we have done this or that? And us coaches will learn just like the players learn.  And hopefully this makes us better."
Some final numbers:  Versailles had 302 yards of total offense from scrimmage – 182 on the ground and Noah McEldowney led their receivers had five catches for 82 yards.  New Bremen had 257.  And impressively, Dave Homan accounted for 228 of those yards through the air (13 of 17).  Trevor Bergman had 105 yards of receiving yards on five catches.
Versailles improved to 5-1.  New Bremen dropped to 4-2, but it's fair to note that their two defeats have come at the hands of Coldwater (28-14) and Versailles (24-19).  Both were bigger and more experienced, but neither overwhelmed the Cardinals.
As we wrote, David Homan is making quite a case for himself.
And Landon Henry?  He just does whatever he's asked – whatever they need!