OSU coach Ryan Day says he has confidence in either quarterback with CJ Stroud getting the week off to rest a sore right throwing shoulder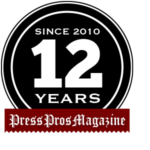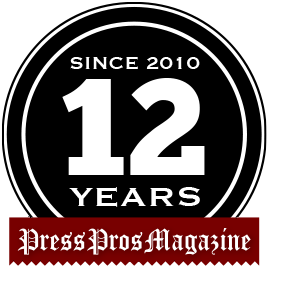 COLUMBUS — The hours and minutes leading to Ohio State's game against Akron hold the drama of a hyped television game show, with the No. 1 question being which quarterback head coach Ryan Day will start, now that incumbent C.J. Stroud is taking the week off to rest an ailing right throwing shoulder.
Will that man behind the curtain be true freshman and five-start recruit Kyle McCord, hand-picked by Day and considered a must-have player?
Or will it be Jack Miller, a four-star recruit who at one point in the 2020 season was Justin Fields' backup?
The 48 1/2-point favorite Buckeyes (2-1) play the Zips (1-2) in a game that is supposed to be little more than a scrimmage, only with the score counting. Kickoff is at 7:40 pm Saturday in Ohio Stadium (Big Ten Network).
What added to the quarterback intrigue was Day saying on Thursday that Stroud wouldn't necessarily be the starter once the soreness calms and he returns to practice.
It's likely that whoever starts will get the majority of the snaps against the Zips.
"I have faith in both of those guys," Day said of McCord and Miller. "We probably would pick one and then go from there. If the opportunity presents itself, we'd let the other guy get a drive. But I think the best thing to do is we've got to go win the game and figure out which quarterback we think allows us the opportunity to do that, and then go from there."
There is more to Game 4 than that. The defense that is one of the very worst in Division I will be curiosity No. 2.
This is the first full week that Matt Barnes will be running that side of the ball after defensive coordinator Kerry Coombs was demoted in the middle of last week's preparation for Tulsa.
If you thought last season's defense was bad, this year's version has been nasty awful.
Here's how it ranks nationally and in the Big Ten:
Scoring defense (28.7 points per game), 91st and 12th.
Total defense (471.4 yards), 118th and 13th.
Passing defense (289.7 yards), 117th and 13th.
Rushing defense (181.7 yards), 101st and 13th.
Third down efficiency (.532), 126th and 14th.
Red zone (1.000), 105th and 11th.
Tackles for loss (11.0), 116th and 14th.
Sacks (4.0), 95th and 12th.
The defense is amid a major rebuilding job, having lost linebackers Tuf Borland, Pete Werner, Barron Browning and Justin Hilliard; linemen Johnathon Cooper and Tommy Togiai and top cornerback Shaun Wade.
The 2020 defense got enough stops for the Buckeyes to win a fourth straight Big Ten championship game and reach the College Football Playoff championship game.
This defense couldn't stop Minnesota's ball control running game in a 45-31 victory in the opener, allowing 203 yards rushing, 163 of that to tailback Mohamed Ibrahim. The Gophers had the ball 38 minutes, 41 seconds.
Oregon averaged 6.7 yards per pass, 7.1 per rush and accumulated 505 total yards in winning, 35-28.
Then Tulsa of The America Athletic Conference went for 501 yards – 428 of it passing – and averaged 13.8 yards per completion.
A good bit of what ails the defense is a pass rush that has been non-existent. The front line has no Joey Bosa, Nick Bosa, Chase Young or even a Cooper or Togiai.
"No excuse,'' eighth-year line coach Larry Johnson said. "We've got to get to the quarterback. Our guys know that; my room knows that; I know that. I don't sleep well when we can't get pressure on the quarterback, because that's what we've got to do. If we do that, we'll change the game. We'll change the game immediately, and that's what we are going to do going forward, look to find ways to get to the quarterback. That means changing personnel, putting the right guys on the field to get it done. But the bottom line is, we've got to get it done, and it starts with me."
Johnson speaks softly, but his words are full of blunt, plain talk.
He said that "everything starts up front,'' and that it's "not behind us, it's what's in front of us, and that's us.''
That means the quarterback "can't hold the ball for 3.4 seconds'' or longer, he said.
"We have to get to the quarterback,'' Johnson said. "We have to affect his throw.''
There could be game-changers in the Bosa-Bosa-Young mold in two true freshmen, tackle Tyleik Williams of Manassas, Virginia, and end J.T. Tuimoloau of Edgewood, Washington.
Williams, a four-star recruit and the No. 10 tackle nationally, hindered his growth by arriving on campus weighing more than 340 pounds. He played at 280 as a high school senior.
Trainers and coaches have pared Williams down 25 pounds to approximately 317.
"Now, he's where we want him to be and he's starting to show what we thought he would be, a very good athlete with good movement,'' Johnson said.
Williams played 21 snaps against Tulsa.
Tuimoloau was the No. 1 prospect in the nation, according to 247Sports. He did not commit to Ohio State until July 4. He got in 45 plays against Tulsa and could be in store for 50 to 55 against Akron.
"He understands defenses and that has pushed him ahead,'' Johnson said.
What Johnson won't do is force feed a young player.
"You want to have them have a chance of success early,'' he said.
If a young player makes a big mistake, Johnson said, that can "haunt them.''
How much time does it take to develop a lineman?
Johnson said the Bosa brothers and Young came into their own as juniors.
"We'd love to have another first-round draft pick, but we have those guys, they're here," Johnson said. "They're here, we've just got to continue developing."
Sophomore linebacker Cody Simon does not rush the quarterback often, but he reiterated Johnson's words in saying it takes time for individuals and a defense to click.
The defense has gone through much turmoil, with safety Josh Proctor being lost for the season with a broken right leg, linebacker Dallas Gant entering the transfer portal this week and Coombs' demotion last week.
"This is a grind. It's not easy,'' Simon said. "We're all grinding every day. That's what we're working on, to get that consistency to keep going and playing. That's the challenge. When you see fans going crazy and it's all loud in the stadium, it goes back to that training. You embrace what your coach taught you the week before.''
Patience, Simon said, is important.
"It's important that we stay the course,'' he said. "It's going to click.''