As the featured game of the week on Thursday Night Lights, Troy's defense provided the action with a 23-6 win against Sidney. A muddy, messy field didn't help either offense … both of which played without their regular QBs … in a Miami Valley League clash.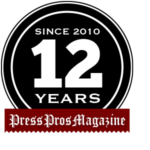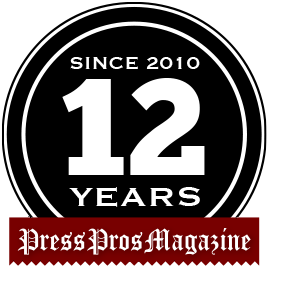 Troy, OH – With a chance to shine on television during Thursday Night Lights, Troy High School football coach Dan Gress had a message for his team.
Embrace the moment.
The Trojans' defense took that ch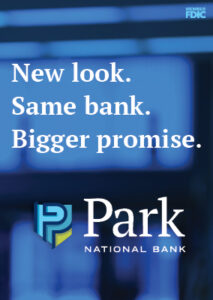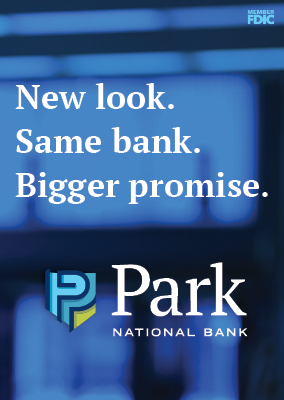 allenge literally. Troy – aided by a slippery and soggy field at Memorial Stadium – wrapped up Sidney's offense and seldom let go in a 23-6 victory.
After an effort filled with superlatives, the defense added the exclamation point on Kristefer Williams' interception with 3:22 left in the game. Troy's defense put pressure on Sidney quarterback E.J. Davis – making his first start in place of injured Donavin Johnson – and Williams hauled in the off-balance heave at the 50-yard line. He returned the pass to Sidney's 3-yard line.
It took four cracks at the end zone before Troy's Jahari Ward score from 2-yards out for the final score with 1:43 to play.
"How fitting the defense sealing (the win) with how they played tonight," Gress said. "I'm really proud of all three phases."
With a local TV audience watching from home, it was the Trojans' offense that added the action to the lights and the cameras. Kicker Jack Kleinhenz booted a 21-yard field goal with 6:12 left in the first quarter. Troy led 10-0 just 23 seconds later. Will Wolke took advantage of a Sidney turnover for a  14-yard touchdown run – following a key block from guard Joe Cusick – as the Trojans grabbed the momentum.
Both scores were set up by turnovers. Troy's Wyatt Smith intercepted a pass on the fifth play of the game to set up the field goal. The Yellow Jackets' next possession started on their own 31-yard line. A high snap on the first play sailed over Davis' head and Troy's Eli Smith pounced on the ball at the 14. A high snap for a  loss of 16 yards preceded Smith's interception, too.
"The last two weeks we have not started off well. We're not putting ourselves in good positions to have success," said Sidney coach Adam Doenges, whose team trailed Piqua 7-0 last week when the Indians returned an interception for a touchdown on the first play of the game. "The kids faced adversity and we battled back. We went into halftime with a little momentum. The kids continued to battle."
Troy's 10-0 lead held until late in the second quarter. Davis drove Sidney 65 yards in eight plays, capped by Myles Vordemark's 2-yard run. Davis picked up 23 yards rushing during the drive and connected on passes of eight and 28 yards, that last one to freshman Julius Spradling who hauled in a leaping pass over a Troy defender and held on after landing on his back.
Troy (3-2 overall, 2-2 Miami Valley League) stopped the two-point conversion for the 10-6 lead.
The Trojans controlled the first half … though the scoreboard didn't reflect that. Sidney's six drives ended with interception, lost fumble, punt, lost fumble (recovered by J.J. McCoy), punt and touchdown.
"That's what we told the boys," Gress said of his halftime speech. "We're playing old-fashioned football. It felt like we were controlling the game – our defense was playing very well – but we found ourselves in a one-score ball game. We challenged the boys and they took it upon themselves to make sure we didn't let up."
After punts on their first two drives to open the second half, Troy extended its lead to 17-6 on Ward's 7-yard run up the middle to start the fourth quarter.
Davis and the Yellow Jackets (2-4, 2-3 MVL) came within a foot of answering. On fourth-and-12 from the Trojans' 17, Davis lofted a deep pass toward Sam Reynolds. Reynolds hauled in the pass near the sideline in the end zone. But the throw, as well as defensive coverage, carried Reynolds too far to the right and his first step down after the catch was inches out of bounds.
Davis completed 5-of-10 passes for 84 yards. He also rushed 20 times for 40 yards. He got the start for Johnson, who suffered a groin injury during last week's loss to Piqua.
"E.J. battled hard tonight as did all the kids," Doenges said. "At the end of the day, he can do more for us on defense. We'll continue to try to put people in the right spots for us to win games.
"He's been playing wide receiver for us and outside backer. When you get to this point of the year … we tell our kids every week we have 55 kids in the varsity locker room and we need all 55. You never know when you're going to have to step up and do something a little different. At the end of the day I'm proud of the kids. They played pretty hard."
On the other side, Troy quarterback Donnie Stanley got his third straight start in place of injured Josh Mayfield. He completed 5-of-10 passes for 35 yards. A couple high snaps and treacherous footing in the backfield accounted for minus-30 yards rushing.
Troy rushed for 148 yards overall and had 183 yards of offense. Nick Kawecki rushed for 86 yards on 17 carries, Ward had 48 on nine carries and Wolfe 38 on seven carries.
"It's next man up. Donnie has been waiting and he's been working really hard," Gress said. "He's stepped into that role and taken control of the offense. I don't think we could ask him to do a better job than what he's done so far."
As for that Trojans' defense, it's helped Troy win three straight games since a loss to Piqua. The Yellow Jackets managed 93 yards on 33 carries and 84 yards passing for 177 total. Martez Harris led the ground game with 49 yards on 11 attempts.
"The identity they have started to build since Piqua," Gress said of what he likes about his Trojans' defense. "Swarming. They are just swarming and causing chaos. … The way they run to the football, that's just effort and we have to continue that.
"Our big word this week was embrace. Let's embrace the stage. Let's embrace – it didn't turn out to be as cold as we thought – but let's embrace the cold. Let's embrace the mud and play some old-school football."