Upper Arlington didn't loom as an Ohio Capital Conference favorite off its modest success last season, but the Bears continue to show themselves a legitimate title contender with their latest dominant victory.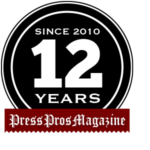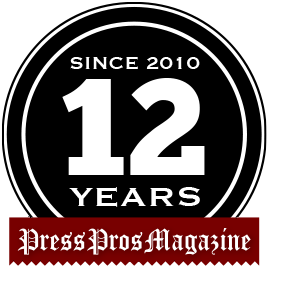 Justin Buttermore is in his 18th year as a head football coach, so he's gone through his share of whistles, clipboards, projectors and laptop computers.
It wasn't until this season — his second at Upper Arlington — that Buttermore found himself in need of another item that's proven useful amid his team's rise to 6-0 and No. 5 in Ohio's Division I rankings:
A paper shredder to dispose of well-intentioned game plans.
Buttermore has needed one in previous weeks, and will need one again in the aftermath of a 35-6 victory over Hilliard Darby on Friday that like many of the Golden Bears' victories didn't unfold at all as expected.
"It's been a strange year," Buttermore said. "We didn't stop them defensively like I thought we would, but that's how it's gone for us a lot. We've found ways to win all year. Tonight, it was a mixture of the run and pass on offense, some special teams plays and the turnovers played a part, too. The defense really helped us by getting the ball back."
Bradley has been bitten by turnovers throughout its 2-4 start, committing four last week in a 38-21 loss to Division I state runner-up Pickerington Central. That respectable loss, and others to state-ranked Hilliard Darby and Marysville, had UA's attention coming in and the Bears pounced quickly.
Sam Cannon's 69-yard punt return for a touchdown at 8:30 of the first quarter was the first mistake on which Arlington capitalized.
Bradley threatened the resultant 7-0 lead with a drive to the UA 18-yard line, where a familiar theme would begin.
Linebacker Tommy Janowicz stepped in front of quarterback Bradyen Fleharty's pass at the 10-yard line for an interception the Jaguars compounded with a facemask penalty on the subsequent return.
Quarterback Simon Monnin drove the Bears 64 yards to their second touchdown, going 3-for-3 passing until finding Cannon for another score on a seven-yard slant.
Cannon ran in untouched on a fake point-after kick for the two-pointer and a 15-0 lead, which again Bradley seemed intent on reducing.
The Jags, though, were again undone by their own mistakes.
On the snap following defensive back Kuyper Lashutka's touchdown-saving tackle on Trevor Schuler's 36-yard run, Schuler fought for the end zone on first-and-goal from the seven-yard line, only to fumble at the two.
John Pritchett recovered, setting the stage for the most spectacular of Cannon's three touchdowns and Monnin's two TD passes.
"I was pretty happy when that call came down from the press box," Cannon said. "I've been playing with Simon since the seventh grade. We've always been able to connect on those Fades. He threw me a great ball and all I had to do was run under it."
Monnin's throw from his own end zone settled softly into Cannon's hands at the 40 and he left the single coverage paid him on the edge only a plume of exhaust on his way to a 95-yard touchdown.
"Sam has had some explosive plays for us every week since he's been back," Buttermore said of the 5-9, 155-pound Cannon, who debuted in Week 3. "He adds another dimension to our offense because he's a matchup problem. Most matchup receivers are big guys. Sam isn't very big, but he's really explosive guy and runs great routes, so he can really get open."
Cannon has accounted for six touchdowns on his 17 catches thus far, plus the punt return he took the distance.
"Every time I think it's going to be a completion or a touchdown," said Monnin, who completed 10-of-14 attempts for 195 yards and two scores. "He's a hard dude to overthrow because he can go get it. I thought I might have overthrown him there, but he ran under it nice and beat the guy for 90-something yards."
Now leading 22-0, with a defense coming off two consecutive shutouts, Buttermore could have pulled out his phone and starting browsing web sites for that shredder in search of yet another game plan.
Remember, almost none of the Bears' early dominance had running back Carson Gresock's fingerprints on it, which definitely differentiated this win from UA's previous five.
Gresock, though, showed why he's a strong candidate for post-season honors with a bruising 29-yard run to the Bradley 39, where he powered in by going over left tackle and cutting back toward the right sideline to score.
Like clockwork, it took a Bradly mistake to set the table for UA's ascent to that 29-0 halftime lead, this time a snap over Fleharty's head in shotgun formation that turned a promising drive into a 13-yard loss.
"What are you going to do?" a frustrated Jags coach Mike LoParo said. "We let them start the game with a punt return because we didn't angle the ball away from their guy or cover it very well. Then we start moving the ball and throw a pick. It just snowballed from there. I hope we got (the mistakes) out of the way. We'll burn the film and move on to Davidson week."
UA faces a tough road game at Olentangy Liberty (4-2), which defeated Dublin Coffman to win its fourth game in five weeks.
"I feel like we're starting to hit on all cylinders," said Gresock, who finished with 124 yards on 15 carries and two scores, the second a 4-yard run early in the third quarter. "With Sam and Monnin, we have a lot of weapons. Our defense is getting us turnovers and really making it easy for us to score, so I'm starting to feel like we're reaching the potential we've had for a long time."
The Bears went only 3-5 last season in Buttermore's first year, getting to practice only one week before the season opener because of COVID. They then lost Monnin to a broken collarbone in Week 3. A Playoff victory raised hopes that 2021 could bring vast improvement, given Gresock's return and Monnin winning the quarterback job back in the preseason.
He threw a 12-yard touchdown pass in the waning seconds of a 42-41 win over Reynoldsburg in which Gresock rushed for 382 yards. That victory certainly didn't come as designed, given a 34-14 third-quarter deficit the Bears overcame.
Defensive shutouts in Weeks 4 and 5 also proved surprising.
"We're not very big like most Division I schools," Buttermore said. "Our guys are 230, 240 pounds. We have a defensive end who's 175 pounds, but we play really hard. I tell the kids all the time that if they do that, good things will happen."
Bruce Hooley is the Central Ohio Market Manager for Press Pros. He hosts the Bruce Hooley Show on 98.9 The Answer in Columbus and the We Tackle Life podcast on iTunes and GooglePlay.