Week six sees conference play in full bloom, some suspect matchups, and a couple of telling contests that will no doubt answer the question…contender, or pretender?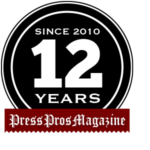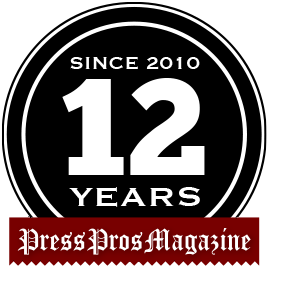 A solid week of picks in Week 5 saw us correctly pick nine of the ten games we chose (43 of 50 for the year), losing only on the Northridge-Riverside game.  We picked Riverside because 'Ridge has struggled on the road in recent years, but Bob Smith's Polar Bears proved that their athleticism is enough to not only beat the odds now, but a sound opponent.
This week, conference play is on full display in the MAC, the TRC, the MVL, and the GWOC.  And while the matchups begin to thin down between the top teams and the rest of the pack – frankly, we could use a few good games – there are a couple that are worth the time and a few bucks to watch personally.  And we intend on doing just that.
One is Versailles vs. New Bremen in the MAC.
In one of the Thursday MVL games (Miami Valley League) Tipp welcomes Xenia to the friendly confines of City Park Field, and the Red Devils are one of the area's surging teams, seeming to make strides on each side of the ball with each passing week.
And in the Three Rivers Conference (TRC), that same Riverside that got upended last week has to travel to Troy Christian, who lost to league-leading Milton Union last week, 29-9.  Interesting.
Those are some of the games we'll address this week, sponsored, as always by the Nidec/Minster Corporation, in Minster, where opportunity and talent combine to create a great career relationship.  Check out Nidec in person, or online by clicking on their Friday Night 'Picks' ad.
Now, to the games:
Northridge @ Covington…Bob Smith's always had talent at Northridge (3-2), but playing in the SWBL for all those years against the likes of Carlisle and Franklin is no easy task.  Now in a more balanced competitive scenario, the Polar Bears are beginning to show better against teams their own size.  Covington (1-4) had its first win last week, a 26-21 verdict over Bethel, and should play with a little more confidence and urgency.  But the Bears' running game and size will prove too much for Austin Morgan's young Buccs.  Northridge gets a second consecutive win on the road…by a couple of scores.
Riverside @ Troy Christian…A tough game to pick because it's a pair of 3-2 teams coming off losses in Week 5.  Riverside will again have to contend with a strong running game and a physical effort like they saw last week from Northridge;  and if Steve Nolan has everyone healthy in his backfield, TC should be able to control the clock and the pace of the game.  Without question Milton Union is the premier team in the Three Rivers Conference this year, but the Eagles at this point are our pick to claim the second chair.  They'll by physical and a bit more balanced than the Pirates, and we think a two-score winner.
Miami East @ Milton Union…Staying in the TRC, this game represents one of Miami County's best rivalries throughout the years, when East and Milton traditionally opened the seasoned playing each other.  East is in solid rebuild mode, while Milton is 4-1, ranked ninth this week in Region 16, Division IV, and has way too much 'Dog for East to tame this year.  Great atmosphere at Milton, however, regardless of who they play.  Bulldogs, by three scores or more.
Fort Recovery @ St. Henry...Someone suggested "which Fort Recovery, and which St. Henry" regarding this one, and it's a fair point.  Recovery looked great in opening wins over Wayne Trace and Urbana, then turned inside out against the likes of Coldwater, Anna, and Versailles.  St. Henry, likewise, has had impressive wins against unimpressive teams, while losing to Fort Frye and Marion Local, one they should have won, and one they could have won. The Redskins do, however, have a dominant running game with senior Owen Lefeld and should feed it to him about 25 times Friday.  If they do, they're a two-score winner against Fort Recovery.
Coldwater @ Anna…Staying in the MAC, the last time Coldwater went to Anna to play was in 2019 and came home with one of its most forgettable outcomes in the history of the program.  The Rockets throttled Coldwater that night, 49-8, and Cavalier coach Chip Otten has a memory like an elephant for minutia like that.  To be accurate, they shut out Anna the following year (2020) 40-0, but that was at home.  Coldwater barely squeezed by Delphos St. John last week in a game that many believed they took for granted.  And Anna had its worst outing of the year at New Bremen, where nothing went right in a 48-13 loss.  Anna will play better this week, but I don't expect a better outcome.  The Cavs will remember…and win by three scores.
Sidney @ Troy…I really don't like these Thursday games because they're over by the time we post this page later Thursday night, but for the sake of local interest in 45373 this is a 'must' game for Dan Gress and the Trojans.  They've struggled with consistency this year, trying to replace too many key components of last year's team, and Sidney is no gimme…athletic enough to give anyone fits on a given night.  However again, which Troy, and which Sidney shows up?  We think the better Troy that's won back-to-back games  (Stebbins and Fairborn) to gain some confidence.  If they do show I think they go 3-2 for the year…by a score over Sidney.
Xenia @ Tipp…Another Thursday night game, just in case the world comes to an end before Friday, I guess.  Tipp is the better team here, but Xenia might be the more athletic.  That said, the Buccaneers barely squeaked by Greenville last week, while Tipp is in the midst of an impressive, and dominating, four-game win streak – Sidney, Butler, West Carrollton, and Stebbins.  Tipp's attention to detail and discipline is usually a one-score advantage against anyone, and it will be again.  They've won those four straight against questionable opponents, but there's absolutely nothing questionable about Tipp being a building program.  Red Devils move to 5-1 by two scores over Xenia.
National Trail @ Arcanum…You won't hear about this one on Sports Center Friday, but it's interesting to us because it's the final tuneup for Arcanum before meeting Tri-Village and Preble Shawnee in following back-to-back weeks – the best two games, and the two most threatening teams, on their 2021 schedule.  Arcanum is undefeated, is scoring a lot of points off the arm of quarterback Bryce Schondelmyer, and Schondelmyer is on track to throw for about three grand (three thousand yards) for the season.  Trail (2-3) won't threaten him, but Tri-Village and Shawnee will be playing close attention…and they will threaten Schondelmyer and the Trojans.  Arcanum by four scores.
New Bremen @ Versailles…Finally, a game that most say will tell a lot about just how far New Bremen can go this year after winning the Division VII title last year, then graduating the senior core of that championship team.  On the other hand, the Cards have done quite well, winning four of five, and they're improving with each passing week, kind of like Tipp City. Versailles, likewise, is 4-1, and probably should be 5-0…their only loss coming to Marion Local.  The Tigers are bigger, stronger, and honestly have more weapons at this juncture, running and passing.  Entertaining, and don't be surprised if Bremen pushes things.  But if Versailles is to achieve any kind of destiny this year they have to win games like this one.  Tigers…by two scores.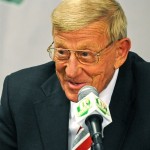 As a parting note this week, Lou Holtz once said that if you want fewer injuries in football…all you have to do is take off the helmets and players will play with a little more foresight and caution.
I love Lou Holtz, sure enough, but here's proof that he's never seen a rugby game, where there are no helmets, or pads!  Our appreciation to reader Dan Burcham for sharing this tweet from the Pat McAfee Show.
— Pat McAfee (@PatMcAfeeShow) September 19, 2021