The push toward the Playoffs continues as the season passes the midpoint and division play in the Ohio Capital Conference begins in earnest.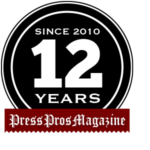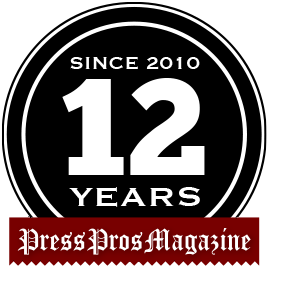 Only as much of the regular season remains in front as is already behind, which means in the eye-blink that's occurred since Week 1 the Playoffs will be upon us.
It's therefore time to get busy polishing those post-season credentials as full-blown Division play beckons for Ohio Capital Conference teams.
A 9-3 record last week improves the season's total to 35-17 entering Week 6.
Olentangy (2-2) at Olentangy Berlin (4-1)…This would be an intra-squad game if the district hadn't split and created Berlin as the fourth high school in 2018. Berlin has been getting it done with a two-quarterback rotation of Dylan Reyes and Harrison Brewster. That works again, by less than a TD.
Olentangy Liberty (3-2) at Dublin Coffman (2-3)…Someone's momentum is in for an interruption in this Central Division matchup. Liberty has won three of four and Coffman two in a row. Liberty has scored 34 and 38 points the past two weeks, and it will have to maintain that rhythm to outscore Coffman. The Shamrocks will avenge their Playoff loss from last year by emerging from a high-scoring battle.
Hilliard Darby (4-1) at Marysville (4-0)…Darby fell from No. 6 in the state last week after its 17-14 home loss to Gahanna Lincoln. This one feels like it could decide both the OCC Cardinal and possibly OCC player-of-the-year. Darby relies on QB Blake Horvath, while Marysville's Gabe Powers is a five-star Ohio State linebacker recruit. Marysville's defense makes the difference.
Westerville North (3-2) at Westerville South (2-2)…North rolls into this Capital Division showdown with its rival fresh off three straight wins. South is battered in the wake of its worst loss since 2017, a 38-7 rout at Big Walnut. South has won 14 straight in this series, but it triumphed by only four points last season. This time, North gets it done.
Olentangy Orange (0-5) at Hilliard Davidson (4-1)…Orange feels like a team that's going to surprise someone soon. The Pioneers put up a battle before falling at Pickerington North, 44-29, last week. Davidson, though, is a bit too much to bite off, given running back Jonathan Weir's 135-yard per-game rushing average and teammate Leo Nixon's 93-yard average.
DeSales (2-3) at Hartley (3-2)…Both teams have played extremely tough schedules in preparation for their Central Catholic League openers. DeSales is still waiting for the return of Division III district player-of-the-year Jonathan Thompson, a Cincinnati commit, to recover from a pre-season ankle injury. Without him, give the edge to Hartley.
Hilliard Bradley (2-3) at Upper Arlington (5-0)…On paper, Bradley doesn't appear much of a threat to the unbeaten and sixth-ranked Bears, but don't be deceived by the record. Bradley has lost to Marysville, Hilliard Darby and Pick Central — three of the best teams in the OCC. UA relies on RB Carson Gresock, but don't sleep on receive Sam Cannon. Four of his seven catches since returning two weeks ago have gone for TDs. That balances throws the edge to Arlington.
Canal Winchester (4-1) at Dublin Scioto (3-2)…Canal has hung in despite an injury that's sidelined University of Cincinnati commit Stephan Byrd, the Indians' main threat at running back. Scioto has the firepower in QB Amare Jenkins and WR Tysen Boze, who has 10 TD catches in five games, to eke this one out.
New Albany (5-0) at Grove City (0-4)…No one has held New Albany below 35 points all season, and that won't change here. The Eagles won't come close to the 77 points they put up on Newark last week, but they will win comfortably.
Newark (0-5) at Pickerington Central (4-1)…The Tigers needed 17 fourth-quarter points to pull away from Hillard Bradley last week, but won't be similarly stressed this time out. The Wildcats will suffer their 14th straight loss, and it won't be pretty.
Westerville Central (1-3) at Pickerington North (4-1)…The Warhawks have scored only 17 points all season, and never more than seven points in any one game. Pick North is too powerful not to put at least two scores on the board, probably by halftime. The Panthers' defense will take care of the rest.
Bruce Hooley is the Central Ohio Market Manager for staging.pressprosmagazine.com. He hosts the Bruce Hooley Show from 11 a.m.-1 p.m. Monday-Friday on 98.9 FM The Answer and the We Tackle Life podcast on iTunes and GooglePlay.