Tipp won their fifth in a row Thursday after a season-opening loss to Bellbrook, and made Xenia the latest victim of a building momentum towards coming MVL showdowns with Troy and Piqua.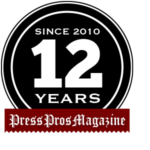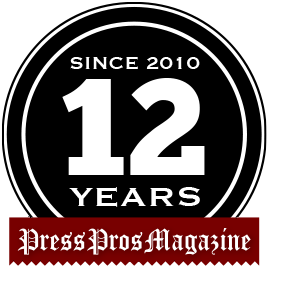 Tipp City, OH – Ironically, the Xenia Buccaneers (3-2) showed up for Thursday's MVL matchup with Tippecanoe (5-1) without any rosters, so no one in the press box had any idea who was playing.
"It's no-name Xenia night,"  someone suggested.  Not one sheet of paper with players' names and numbers.
More importantly, though, they showed up without an offense, managing just 157 yards in a 30-0 Red Devil shutout, their first of the year and fifth win in a row, and the next vestige of a team building momentum for the next two weeks…critical games with Troy and unbeaten Piqua that will determine the Miami Valley League title.  And Tipp made the most of the opportunity to tune up and improve on both sides of the ball.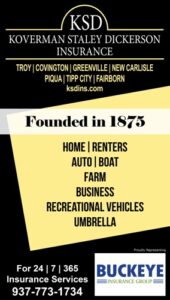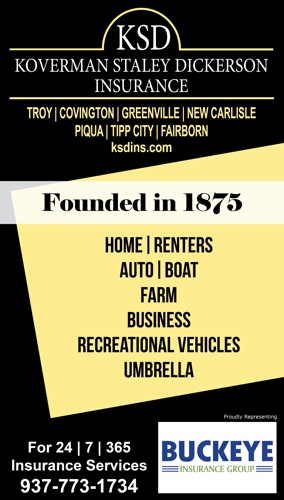 "But,"  said coach Matt Burgbacher to his team afterwards.  "We can still get better."
But for a night – from the outset – they punched Xenia in the chops and the Buccaneers could not answer, going three-and-out on their opening possession.  Then forced to punt, they snapped the ball over punter Jamell Smith's head and into the end zone.  By the time Smith picked it up he was surrounded for a safety…and without running a play Tipp had a 2-0 lead and the ensuing possession from their own 40 yard line.  Six plays later junior quarterback Liam Poronsky hooked up with Jason Rindler for a 23-yard touchdown catch, and after a fake-kick-two-point conversion run the Red Devils were up 10-0, still with 7:45 remaining in the quarter.
Xenia couldn't move the ball on offense.  Literally, it seemed they were stuck in their own tracks.  And on their second possession of the quarter they teed it up again for Tipp when Red Devil lineman Ethan Royse poked the ball loose from unsuspecting running back Austin Penewit and they had the ball again with even better field position at the 50 yard line.
However, Tipp couldn't take advantage, and ultimately turned the ball over on downs after driving to the twenty yard line;  and Poronsky's pass to Griffin Caldwell in the end zone on fourth down for an apparent touchdown was jarred loose by Xenia's Tremell Wright.
Tipp's defense was simply a step ahead of everything the Buccaneers attempted, anticipating, pursuing, and looking like they had practiced with them all week.
And on offense, senior Cayd Everhart was delivering what Matt Burgbacher likes best…a ground control run game.  And at 8:48 of the second quarter Everhart took the ball at the Xenia five yard line and literally dragged Tremell Wright into the end zone to score, pushing the Red Devil lead to 16-0.
Did we mention they showed up with no offense?  On the ensuing possession Xenia again stumbled, punted, and set Tipp up again with good field position.  It didn't take long for Poronsky to move inside the Buccaneer red zone, and hit Zach Butera on second down with a sliding 16-yard touchdown pass to make the score 23-0.
Xenia finally mounted its best offensive drive of the game just prior to halftime, when on a fourth down and three, the Red Devils were flagged for a personal foul penalty on the punt attempt, giving the Buccs a first down at their own forty yard line.  From there, they moved the ball on six plays down to the Tipp four yard line.  Four plays later…they were still at the four yard line after Tipp's defense stiffened, and Jamell Smith was held out of the end zone on fourth down and goal.
"Big play for our defense," said Matt Burgbacher later.  "That was Tipp football.  We bent, but we didn't break.  And that was the defining moment for us tonight."
Tipp made it academic on their opening drive of the second half, Poronsky hooking up for his third touchdown pass of the game when he found Jason Rindler by the goal line pylon, and Rindler outjumped a Buccaneers defender to haul in a perfectly thrown ball for the touchdown and a 30-0 lead.
"We worked all off-season on that,"  said Rindler after the game.  "We just worked on chemistry.  It's [Liam's] first year starting, but obviously he's going to be good.  I should have had another one in the first half, but we got the win so it didn't matter."
Of course at that point Xenia had two opponents, Tipp and a running clock, and neither relented as the game wound down and they touched off the fireworks in the end zone to celebrate that fifth straight win as the clock struck 0:00.
"Defensively, we thought they were a pretty good football team,"  said Burgbacher.  "We knew their defensive line would give us some fits.  But our defense played really well, too.  They have some athletes, running backs and the run play options they run are tough.  But our defense tonight played like Tipp football."
Quarterback Liam Poronsky did his part.
"Every game Liam just gets better and better,"  added Burgbacher.  "He made a couple of great throws tonight, and I know he made a couple he wishes he could have back.  But again, they're a good defense.  Our passing game is evolving, and every week that gets better and better, too."
Poronsky, and a passing game, are not synonymous with Tipp football, but the 5'11 junior finished with 9 of 15 attempts for 117 yards, three touchdowns, and had one interception.
Cayd Everhart didn't have stunning numbers, but the balance was so good, courtesy of Poronsky, that every time he carried the ball those yards were magnified, and the clock kept running.
"We just play for each other every night,"  he said post-game, describing the personality of his football team.  "We love each other, like a family.  We're building every week, getting better, and I'm excited for the next two weeks."
The next two weeks are, of course, Troy and Piqua, and who wouldn't be excited?  Burgbacher left Troy three years ago to come back as coach at Tipp, and pulled off a stunning upset of his former team a year ago, in Troy, 30-26.
"Next week will be emotional,"  he said.  "A lot of those guys on their staff were on my staff when I was there, and when you're on a coaching staff there's that bond.  So it'll be emotional, but you've got to take the emotion out because it's going to be a big football game.  And it won't matter what you say, or the papers say, it's going to be about who's the best football team next Friday.  We've got the next eight days to prepare, and the extra day from playing on Thursday will be nice, more time to prepare and rest up."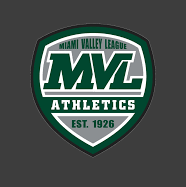 Burgbacher loves his players, and he was beaming as a coach would after an impressive shutout, five straight wins, and the anticipation of those next two statement games against Troy and Piqua.  Asked about Cayd Everhart, a senior leader, and his impact, he didn't hesitate.
"He ran tonight the way he runs,"  said Burgbacher.  "But then…he goes in and plays every down at inside linebacker, if that gives you an idea.  He's a good football player.  He's tough."
Which pretty much describes the five weeks, the five wins, and the build.  No one knew what to expect over the summer, but that 30-26 win over Troy last year was obviously an indication of raw materials – bricks and mortar.
"We can still get better,"  Burgbacher reminds, and they'll need to.
But…they have rosters.