Head coach Ryan Day says true freshman Kyle McCord or redshirt freshman Jack Miller will start at quarterback against Akron in place of injured C.J. Stroud.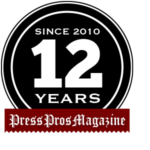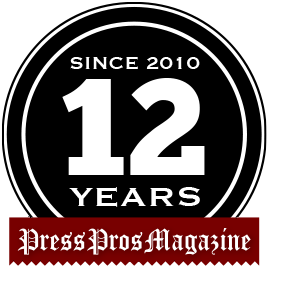 COLUMBUS – It was apparent during Ohio State's loss against Oregon two weeks ago that something was not right with quarterback CJ Stroud's right shoulder.
That's his business arm, and many times after passing attempts he would grab it, move it around and be in obvious discomfort.
The same thing played out during a 41-20 victory over Tulsa last Saturday
"It hurts, but life hurts,'' Stroud said.
Now, the public knows that there has to be enough discomfort in the joint for the coaching staff to all but make it official that Stroud, a redshirt freshman, will sit out a week in order to heal.
Head coach Ryan Day announced on his radio show on WBNS 97.1 Thursday morning that Stroud probably would be available only in case of emergency when the 10th-ranked Buckeyes face Akron at 7:30 p.m. Saturday at Ohio Stadium.
Minutes later on a Zoom call, Day said, "Right now, he'd be unavailable.''
This is another jolt for a team that has lost safety Josh Proctor for the season to a broken leg, starting left guard Thayer Munford indefinitely with a right leg injury and linebacker Dallas Gant to the transfer portal.
Defensive coordinator Kerry Coombs has been relieved of his duties in favor of secondary coach Matt Barnes, and it was revealed that offensive line coach Greg Studrawa has had back surgery and was not at the Tulsa game.
As a precaution, Stroud did not throw Sunday and was held out of practice on Tuesday and Wednesday. All the while, the coaches listened to doctors, trainers and Stroud.
"That feeling that he has had he clearly couldn't shake,'' Day said.
Of course, Day did not say whether true freshman Kyle McCord or redshirt freshman Jack Miller would start if Stroud can't go. The sports information department does not print a depth chart, but Day said at the tail end of preseason practice that McCord was the backup.
"We'll take a look at it today (during practice) and put a game plan together tomorrow,'' Day said. "I have faith in both of those guys.''
Just who are McCord and Miller?
McCord is from Mount Laurel, New Jersey. As a senior at St. Joseph's Prep across the river in Philadelphia, he was ranked the No. 25 player in the nation and No. 3 quarterback.
A five-star recruit, he led his school to three straight 6A state championships, including throwing for four touchdowns and 336 yards in the 2020 title game. He threw for 6,887 yards and 88 scores in his career.
Miller is from Chaparral High School in Scottsdale, Arizona. He was rated the No. 14 pro style quarterback in his recruiting class. A four-year starter, he holds state records for touchdown passes (115) and passing yardage (3,653).
Day reiterated that the staff thought going into the season that all three quarterbacks would be needed. That number is four now that Quinn Ewers of Southlake, Texas, enrolled at the university after graduating from high school in three years.
Day has used Ohio State's national championship season of 2014 as a reference in that quarterbacks Braxton Miller, J.T. Barrett and Cardale Jones were all needed at some point.
"We have young quarterbacks and that's going to be how it works,'' Day said. At some point, you have to get them out there and they have to learn from their mistakes. We just trust what we see in practice. It's all about preparation. They are going against really good players every day in practice. This is a great opportunity to possibly get these guys some reps.''
McCord and Miller have received close to the same repetitions this week in practice.
"They've both picked up the game plan and they both, I think, feel good going into a Thursday practice,'' Day said. "We'll see how today goes and keep looking at it.''
Stroud won't necessarily start when he returns.
"I think everything is an evaluation, for sure,'' Day said. "This is a long season and you don't know what's coming next. That's what I talk to the guys about all the time. The only thing we knew for sure going into the first week was that we were going to have a starter for Minnesota. So, here we are.''
Day has empathy for Stroud because he was in the same situation as New Hampshire's starting quarterback. The coaches also chose to rest his throwing shoulder for a week.
"If he's not able to play, that will be very, very hard for him,'' he said. "He's competitive. He wants to play very, very badly. No competitor wants to sit there and watch his teammates play. But you also have to be smart. You can't be reckless.''
Stroud didn't throw a pass last season, but did run for a 48-yard touchdown against Michigan State.
In this season's opener, the Buckeyes were reduced to 48 plays because of a ball-control Minnesota offense. Yet Stroud went 13-for-22 with 294 yards, including touchdowns of 38, 56, 70 and 61 yards.
Against Oregon, he was 35-for-54 with three touchdowns, one interception and 484 yards passing.
Tulsa often dropped eight defenders into pass coverage, and the man of the day became true freshman tailback TreVeyon Henderson, with 277 yards rushing.
Stroud finished 15-for-25 for 185 yards and one interception and one touchdown pass, a 12-yard strike to Garrett Wilson that provided a two-touchdown lead with 3:07 to play.
Asked about criticism, Stroud faced it head on.
"I'm only 19 and a redshirt freshman,'' he said.  "I'm still learning. Every time I go out there, I'm giving it my blood, sweat and tears. I don't worry about the negativity. I know I'm a great player.''
Senior wideout Chris Olave feels for Stroud. Yes, the offense is full of veterans, butStroud is replacing a quarterback for the ages in Justin Fields, the No. 11 pick by the Chicago Bears in the last NFL draft.
"I don't think it's fair at all,'' Olave said of the criticism. "I think C.J. has been doing a good job. The criticism, it's going to come whether you are doing good or bad.''
Olave said the first three games have been difficult for everyone as the team attempts to rebuild on the roll.
Stroud, he said, doesn't lack for confidence.
"He is composed,'' Olave said. "He's a leader – he's a natural leader. When he makes a mistake, he knows it's his fault. His standards are high. He keeps building, stays positive and gets better.''