Highly anticipated between #1 in Division IV, and #2 in Division III, New Bremen performed according to script in an impressive, convincing win over MAC rival Coldwater.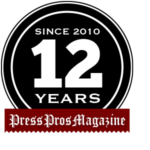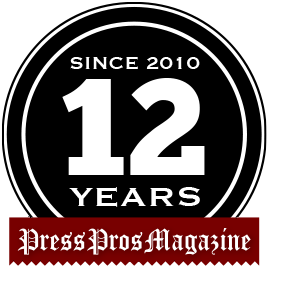 New Bremen, OH – If you ask her to outline the secret of their past success, New Bremen volleyball coach Diana Kramer cuts to the chase and settles on two words.
"Serve, and receive,"  she says.  "The game boils down to how well you make first contact, and what you do with it."
Doesn't matter who, or how big, or how successful, her colleagues, like Coldwater's Nikki Etzler…they all agree.  Volleyball, among other things, is a game of serve-receive, and the better you do both the better your chances of winning.
Tuesday night it was Division IV #1-ranked New Bremen that did the better job of it, handing Division III and #2-ranked Coldwater its second defeat of the year, 19-25, 25-19, 25-23, and 25-23.  Close and well-played by most accounts, but New Bremen won it, in Kramer's words…because on this night they did a better job of serving, and receiving, than their old MAC rival.
"They're really good," said Kramer afterwards.  "And with their size and talent, if Coldwater does a good job of passing the ball no one in the state of Ohio beats them.  I thought they had the edge at the start of the match, but as it went on I thought we started to win first contact, and we ended with the edge."
Coldwater did start quickly, and with the lead in the first set by serving aggressively and putting New Bremen on its heels for a time.  But down 12-7 New Bremen dug its way back to take a quick lead, only to lose it, and momentum, as the Cavaliers again grabbed the advantage in serving.  Scoring six of the last nine points they took the set, 25-19.
New Bremen seemed to flip the switch in the huddle between sets.  Serves that were in the net, or off the end of the court in the first set suddenly found the mark in the second as the Cardinals went on a 7-1 run to take the lead and pushed their advantage to 15-8.  Coldwater never recovered and the Cardinals flipped the score, 25-19, to win the second set.
The third set was close.  New Bremen went out to an early lead as they kept the pressure on with accurate serves…and hitters like Mia Schmitmeyer (1o kills) and Kaylee Freund (11 kills) began find the range and cracks in the Cavaliers' defense.  The momentum seemed to swing back and forth until leading 23-22, Coldwater libero Abby Powers, by instinct, lunged to save a shot just inside the line…flipped it in the air, and a teammate ultimately drove it over the net for the 24th point.  Coldwater would come back to score, but couldn't tie, and New Bremen took the game, 25-23.
"She refused to let that ball hit the floor,"  said Kramer.  "That play allowed us to win that set.  Without Abby making that play…I don't know what happens.  She's a phenomenal athlete, and a phenomenal libero.  She's determined to be the best in the league."
"It's just an instinct play,"  said Powers later.  "It's hard to practice, but we try to in practice every day.  We just have our hitters swing hard and we work crazy hard at it.  Keep your feet moving and let your instincts kick in."
That play, and the disappointment of not finishing seemed to take some wind out of Coldwater's sails.  But to their credit, they came back in the fourth set with confidence, served better…but it wasn't the sharp Coldwater of last week when they swept past St. Henry in straight sets.  New Bremen just kept serving, and hitting, and some fortunate blocks fell their way.  Momentum…is a powerful ally in any sport, but none more than volleyball.  Close again at the end, Coldwater fell short for a third straight game, 25-23.
New Bremen stayed unbeaten with the win, moving their record to 12-0.  Coldwater dropped to 12-2, and ironically both losses have come to MAC opponents, New Knoxville and New Bremen.
Kramer liked the win for the sake of having played well, yes.  But she also appreciated it for its timing.
"Our schedule only gets tougher from now until the end of the season.  So it's a good test to see where we are.  Do I think we're good enough yet?  No.
"Are we going to be better tomorrow?  Hopefully. I think we're starting to gel and become more of a unit.  Practices are good, they're competitive, and everyone is pushing to make each other better.  I think I'm seeing some of what I want to see – what we can be between now and then.  But we're not consistent yet,"  she said with a wink.
"But we'll get there."
Who doubts her?