When Ohio State recruits five-star talent every other school wants, it's the envy of the nation. But when it actually has to play those prospects right away, it's an explanation for the Buckeyes' uneven start.
COLUMBUS —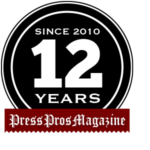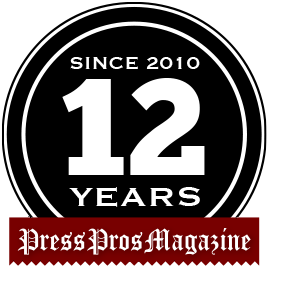 Just what shade of green on the spectrum is the Ohio State football team?
The Buckeyes have so many players whose high school wardrobes are still in use that they are as green as grass after a shot of nitrogen fertilizer in April.
For the first snap against Tulsa on Saturday, redshirt freshman center Luke Wypler snapped the ball to redshirt freshman quarterback CJ Stroud.
Twenty-four times during the course of the too-close-for-comfort 41-20 victory, Stroud handed off or tossed the ball to true freshman TreVeyon Henderson.
On the other side of the ball, it was more of the same with true freshmen or redshirt freshmen in defensive backs Denzel Burke and Cameron Martinez, ends JT Tuimoloau and Jack Sawyer and tackles Tyleik Williams and Ty Hamilton.
Don't forget that true freshman Emeka Egbuka is returning kickoffs.
Sophomores abounded, too, with receiver Jaxon Smith-Njigba, right guard Paris Johnson, cornerbacks Lathan Ransom and Ryan Watts and linebackers Cody Simon and Tommy Eichenberg playing.
"We're brand new," head coach Ryan Day said.
The youth movement might be more evident in that more kids should get playing time when Ohio State plays 49-point underdog Akron at 7:30 p.m. Saturday at Ohio Stadium (Big Ten Network).
This team badly needs a blowout in order to get reserve players experience.
If that happens, spectators might see backup quarterbacks Kyle McCord and Jack Miller, offensive lineman Donovan Jackson and receivers Egbuka and Marvin Harrison Jr. All but Miller are true freshmen.
The nation is wondering what is happening with the Buckeyes through three games. They started out the season No. 3 in the Associated Press poll and are 10th after a loss to Oregon and close call against Tulsa.
Except for a stretch in the second half against Minnesota in the opener, there has been no rhythm whatsoever on offense or defense.
"First off, there are no excuses,'' Day said Monday. "We have to play at a high level and we have to execute in all three phases and play clean games and play hard and do all those things. You are looking at a team coming off last year, a lot of experience walked out of the building.''
Day used the linebacker spot as an example, where Simon, Eichenberg, Teradja Mitchell, Dallas Gant, Craig Young and USC transfer Palaie Gaeteote are playing for the first time.
"Those four linebackers who left played almost every snap last year,'' Day said of Tuf Borland, Pete Werner, Baron Browning and Justin Hilliard. "Justin Fields played every snap last year. A lot of those guys got most of the reps last year and those guys who are stepping into those roles didn't. Some of those guys didn't play their senior year of high school and some of those guys are in year two or three in the program, but they are still inexperienced.''
It hurt greatly that COVID-19 wiped out spring practice in 2020 and limited the Big Ten schedule to nine conference games. Ohio State lost games to Illinois, Maryland and Illinois because of the virus.
"Because there is a gap there, we have to fill that gap,'' Day said. "We have to catch up. It's not going to happen overnight, and we have to do a great job as coaches to make sure that we are on our game to help those players develop faster. The more experience they get, the more confidence they get. That is something that is there. It's real.''
Defensive backs Ronnie Hickman and Cameron Martinez made some important plays against the Hurricane. The latter sealed the game with a 61-yard interception return for a touchdown.
Hickman, a sophomore from Wayne, NJ, looks to be the starter in a new twin-safety set. He was way behind in his development after sitting out 2020 with an injury.
Against Tulsa, he led the team with nine tackles and returned an interception 19 yards.
Martinez was a high school quarterback in Muskegon, Michigan, and some colleges envisioned him as a receiver. He was a four-star prospect and ranked the 14th best "athlete'' by some recruiting services.
Ohio State coaches told him that he could be a smash as a DB.
"Now they know they can do it,'' Day said of Hickman and Martinez. "(Everything they did before) was doing it for the first time.''
Day said he had no expectations going into the season because "of so many unknowns.''
DEFENSIVE CHANGES SWIFT
Kerry Coombs' job description might be defensive coordinator and he is being paid for having that title, but secondary coach Matt Barnes is now on the sideline calling defenses. Coombs has been sent to the press box.
"He's a professional. He's an Ohio guy and has a lot of pride,'' Day said of Coombs, who was on the job 11 games. "He's still a big part of the defense. He still sees things through the eyes of a coordinator.''
With the change, defensive line coach Larry Johnson has a louder voice in decision-making.
Johnson said the move to go with Barnes was businesslike.
"Coach Day walked into the room and said, 'Here's what we're going to do,''' he said.
AND FINALLY. . .
Offensive lineman Thayer Munford, a true senior who moved from left tackle to left guard, does not have a "long-term'' injury. He was helped off the first in the first quarter and appeared to be favoring his right leg.
Sports information director Jerry Emig said that there were approximately 20,000 no-shows for the Tulsa game, when the team had its lowest attendance since 1971 with a crowd count of 76,540. Those were actual people in the seats.
Emig said the athletic department thinks that the $63 ticket price was not a factor in the low turnout. Ticketmaster prices, he said, were as low as $45.
Next season, though, Ohio State will "correct'' ticket prices. Seats in C Deck will be lower than A Deck, for instance.
The athletic department suggests that season ticket holders press the donate button on the Ohio State app if they don't intend to come to the Akron game.
Players had some difficulty maintaining their footing on the 8-year-old field turf.
Emig said the Ohio Stadium turf and turf inside the Woody Hayes Athletic Center will be replaced after this season as was the plan when it was installed in 2014.
Mark Znidar covers Ohio State sports for staging.pressprosmagazine.com