They've become so spoiled by success that a mere win is no longer good enough.  The 'fans' weren't happy with 41-20 over Tulsa, because of too many yards given up, and too many questions yet to be answered by the tincture of time.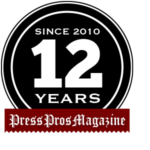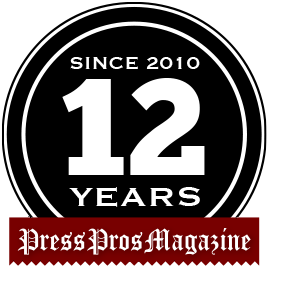 Several years ago I did an interview with Tom Lemming, when Lemming was the college football recruiting analyst for the ESPN website.  One thing he said really stuck out to me then, and I was reminded of it again Saturday as the Buckeyes bruised their way to a something-less-than-convincing 41-20 win over Tulsa.
Said Lemming:  "It doesn't matter who you recruit, or how good the talent is.  Ohio State is a place where the fans expect you to be perfect on day one, and improve every day after that.  No win is good enough just for the sake of winning."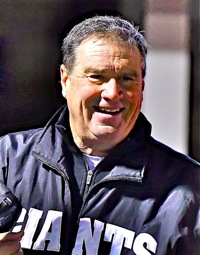 Lemming is no longer with ESPN, but his words should be a printed disclaimer on every ticket (when they had tickets) or game program sold.  Perhaps they could put a plaque with those the words by the gates when you enter, letting the unsuspecting know what they're in for if Ohio State doesn't beat an unranked or disrespected opponent by at least five touchdowns and limit them to a hundred yards.
Freshmen need not bother if you don't debut like Archie Griffin, or the latest first-round NFL pick.  Quarterback CJ Stroud should know by now, having thrown for 284 yards and four touchdowns in his debut against Minnesota, only to have the tank-topped laptop critics at home tweet "I'm not impressed", or lace the call-in shows on local radio with "Yeah, buts…", because he had the humanity to show some freshman nerves.
Saturday a something-less-than robust 76,540 showed up to scorch in the brilliant sunlight, the smallest home crowd at Ohio Stadium in fifty years (since Iowa in 1971).  And when the two teams went to the halftime locker room with the Buckeyes holding a slim 13-6 lead, you could sense the uneasiness – the displeasure – of a seeming repeat of the issues that plagued them in losing to Oregon a week earlier.
The offense didn't put up enough points, and looked indecisive.  The run game wasn't explosive, and the passing game with all that talent lacked touchdowns, and looked unable to stretch the field.
The defensive line couldn't get pressure on Tulsa quarterback Davis Brin, an unknown nationally, but in the American Athletic Conference, with teams like Cincinnati, Memphis, Southern Methodist, and Tulane, regarded as a thrower capable of distributing the football to a corps of capable, but unheralded, receivers.  For the day those pass catchers caught 31 of them for 485 yards – JuanCarlos Santana, 15 catches for 78 yards and teammate Josh Johnson 11 more for 141 yards.  People in 'A' Deck turned coach were screaming "blitz", because that's what you scream when you can't think of better.
The techno glitch of the previous week was still prompting discussion, and being blamed for keeping some of the other 25,000 at home in the comfort of air conditioning to watch the Big Ten Network, which was televising the game.  Unaware that your electronic parking pass has to be updated each week, my Smart Phone still had the icon for the Oregon game as I tried to enter Tuttle Garage.  The attendant had to show me the update, which took time.  Luckily I go early enough that there wasn't anyone behind me waiting.
The mumbling at halftime turned into boos in the second half, as the Buckeyes went to the fourth quarter still clinging to a tenuous lead. 27-13.  Some wanted much more, and a steady exodus to the gates ensued, upset with what they had seen as much as the sunburn it had cost them.  On the way to their cars some vowed they would stay home next Saturday night when the Buckeyes host Akron – blaming the coaching, the recruiting, and a lack of focus on football caused by "name, image, and likeness."
The reality is those people are spoiled, and have been spoiled since that game in 1971 when the Buckeyes beat a hapless Iowa team coached by Frank Lauterbur – a team that scored three touchdowns in a game just once the entire year…52-21, against Ohio State.  I remember.  I was there!
The reality is…that CJ Stroud is a talented redshirt freshman who's 2-1, has already thrown for 484 yards in a game, and managed not to turn the ball over Saturday during the game's most fretful moments.
The reality is…that TreVeyon Henderson and fellow running back Miyan Williams are as good as they were advertised as recruits, have played to the Ohio State standard in three games, and Henderson crushed Archie Griffin's single-game rushing mark as a freshman Saturday with 277 yards, three TDs, and an average of 11.5 yards per carry.
The reality is…that the offensive line is banged up (Thayer Munford left in the first half Saturday and didn't return), Harry Miller hasn't played, and a redshirt freshman ( Luke Wypler) has played center in all three games, one of the most critical offensive positions on the field.
The reality is…that the defensive line is not as good as it's been in the past because there is no Joey Bosa and Nick Bosa, no Chase Young, no imminent first-round pick – no star power!
The reality is…the linebackers and the secondary are learning through on-the-job training.  Last year's LBs are in the NFL now, and the secondary has played freshmen in place of injured Sevyn Banks, Cameron Brown, and Josh Proctor.
Even the punter (Jesse Mirco) is a true freshman from Australia, and the place kicker (Noah Ruggles) is a graduate student who kicked previously for North Carolina.
This team is young – YOUNG – and talented.  And they're the players that Ryan Day chose – the Tommy Eichenbergs, Ronnie Hickmans, Denzel Burkes, and Tyleik Williams – while other Power 5 schools wanted them, too.
These are the same coaches that Buckeye Nation pledged faith in when they played for the national title against Alabama last January, and Kerry Coombs has been a fan favorite for years because of his competitive personality and enthusiasm, and now has NFL (Titans) experience.
The reality is…this is going to take time, and reps, and there may be more bumps and bruises to proud alumni egos and those tank-topped laptop critics ready to buy out Urban's contract in Jacksonville and bring him back to salvage things. What I saw Saturday was inexperienced talent playing hard, occasionally coming up with big plays because they do play hard – Tyleik Williams' critical sack on Davis Brin late in the fourth quarter.
What I saw was TreVeyon Henderson look like JK Dobbins – a bigger, more powerful version of Archie Griffin – playing as a true freshman.
When it all gets put together, whether they beat Michigan or not (and Michigan has beaten three highly questionable football teams), soon the stands will fill again and they'll act like they're watching Alabama on the field, when there's never been anything remotely like an Alabama in Big Ten football.  The reality is…that only once in every five years does a team from a league like the Big Ten legitimately challenge the likes of the nation for the ultimate destination.
Until then, enjoy the journey.  Some of you aren't going to like it, but it might take a while.
You don't have to believe me, you know.  Tom Lemming, however, is another matter.