The University of Dayton football team took a couple of giant steps upward in scheduling Southern Illinois, the eighth-ranked team in the Football Championship Subdivision, and the Flyers suffered one of their all-time worst defeats, 55-3.  However, they kept their scoring streak alive.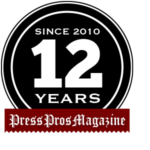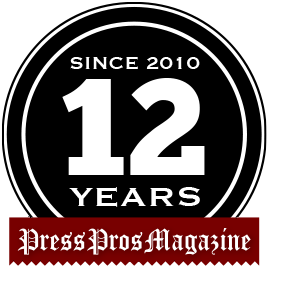 CARBONDALE, Ill. — They say a Saluki dog doesn't bark much, but the University of Dayton football team discovered Saturday night that a Saluki certainly can bite. Hard and deep.
In this case, the Salukis are the rough and tumble Southern Illinois University football team.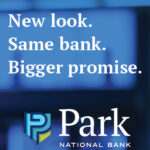 The Salukis, ranked No. 8 in the FCS (Football Championship Subdivision), turned the Flyers north, south, east and west en route to a 55-3 victory in Saluki Stadium.
UD coach Rick Chamberlin knew what was awaiting his Flyers on the Illinois flatlands when he heard a score last Saturday night: Kansas State 31, Southern Illinois 23.
The much bigger, much stronger and much faster Salukis nearly pulled a major upset last Saturday before taking the Flyers to the back lot. They lost at Division I Kansas State, 31-23, and SIU was on the KSU 25 with 19 seconds left when quarterback Nic Baker fumbled.
Long-time Flyer coach and Hall of Famer Mike Kelly witnessed the carnage from radio both and said, "That's easily the best football team I've ever seen us play."
Chamberlin was reading the same book and said, "By far, by far. I knew coming in it was going to be a challenge. When we play team like this we have to play near-perfect and they have to be a little off."
It was the opposite. UD was a little off the SIU was snapshot-perfect, Amazingly, the Salukis piled up 55 points without the Flyers turning the ball over.
There was one saving grace in this one, when the Flyers need an Uber to find the end zone. They never really found it.
And late in the third quarter, with SIU up 48-0 it looked as if one proud record own the Flyers would reach a beatdown end.
The Flyers had not been shut out in 45 years, a span that covered 488 games, the longest stretch in college football history.
Well, thanks to the left foot of placekicker Sam Webster, the record is now 489. Webster, who had a field goal try blocked in the first half, pumped through a 28-yarder with 1:05 left in the third quarter to put a '3' next to Dayton's name.
"I know, I know," said Chamberlin, acknowledging that he feared the shutout. "When we missed that field goal, I thought we'd have trouble getting points on the board."
UD managed one first down on its first possession and punted. On SIU's first play, Justin Strong turned the right corner and sprinted 41 yards.
Oh, oh.
But the Flyer defense stopped the drive and forced the Salukis into a 25-yard field goal.
"Right there, when we stopped their drive, I though, 'Maybe, OK. We're going to be all right," said Chamberlain. "Then things just snowballed on us."
Midway through the first quarter, SIU boldly went for a first down on a fourth-and-1 at UD's 46. Flyer defensive end stuffed Strong for a two-yard loss.
That gave Dayton field position, but they couldn't move the football and pinned the Salukis at their nine yard-line with a punt.

Well, they thought they pinned them. SIU quarterback Nick Baker, pint-sized but gallon-big at 5-foot-9 and 194 pounds, hit tight end Tyce Daniel for 18 yards. On the second play, 6-foot-2, 245-pound running back Javon Williams saw a garage door-size opening up the middle, cut to the right and ran 72 yards. . .and he could have run 72 miles.
That made it 17-0 and the mayhem was about to begin. It was 17-0 three plays into the second quarter and 38-0 at the half. And 88 seconds into the second half, five plays, it was 45-0.
"Big plays on their part," said Chamberlin. "They have big play players — the running backs, and the receivers."
While running up 658 yards of total offense, Williams for 123 yards on three carries. Three other backs rushed for 50 or more yards.
Quarterback Nic Baker was 16 for 21 for 235 yards and three touchdowns. He spread the ball to four receivers, with Landon Lenoir catching four seven for 98 yards and a touchdown.
"We helped 'em," said Chamberlin. "I told the team that. We helped 'em by making mistakes, missing tackles, missing blocks, dropping balls. I saw one time our guard let one guy run right up the gap right on to (quarterback Jack) Cook.

"Mental mistakes, physical mistakes, execution mistakes and against a team like that, when you do that, they are going to make you play," Chamberlin added.
It is evident that all is not good when the most active players are two defensive safeties and the punter. Brandon Easterling and Joe Bubonics had to make tackle after tackle after tackle and punter Drew Neiman raised his leg more often than a Saluki dog near a fire hydrant.
Bubonic made 11 tackles, 10 unassisted, and Easterling made eight tackles. Neiman punted nine times for a 35.4 average.
Offensively for the Flyers, yardage came mostly in small parcels, no big plays.
Running back Jake Chisholm ran 19 times for 67 yards, with only one run over five yards, a 13-yard dash. Quarterback Jack Cook was 14 of 24 for 131 yards. The top receiver, Andrew Holden, caught three for 37 yards.
"I never felt like our kids gave up, that's not the Dayton way," said Chamberlin. "They are going to go as hard as much as they can. They were just outmanned tonight."
For sure, they were dogged.