Aided by a dominating offensive front, sophomore running back Nate Severs racked up 297 yards rushing to power the Eagles to a statement win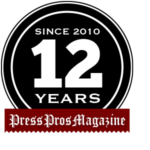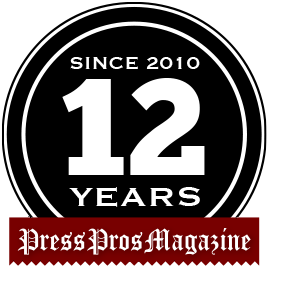 SUNBURY — Big Walnut coach Rob Page preferred to talk about the process rather than the result of an Ohio Capital Conference Capital Division showdown against visiting Westerville South on Friday.
Oh, the result for the Golden Eagles was glorious: A 38-7 drubbing that pushed Big Walnut to 5-0 for the first time since 2010. But the way the season has fallen together is more pleasing to Page than the fact that his team has outscored its opposition, 210-43. at the halfway point of the season.
"We did this together with an absolute and total commitment," said Page, whose team sits firmly atop Division II, Region 7 in the computer ratings. South (2-2, 0-1) was sixth. "We train and lift extremely hard to give us the best chance of maximizing ourselves as individuals. I'm sure everyone says this, but what you're seeing on the field so far just reinforces to the guys that we're doing is working."
Some might consider Big Walnut (5-0, 2-0) a surprise story considering the Eagles went just 5-5 in a COVID-hampered 2020 season. Lost to graduation were All-Ohio running back Caden Williams (1,535 yards, 16 TDs), third-year quarterback Jagger Barnett (966 yards, 13 TDs passing) and standout linebackers AJ Leasure (115 tackles) and Gordon Rond (88 tackles).
But outside of the fact that three of those defeats came by a total of five points and another came to juggernaut Westerville South, 50-41, Page and other insiders knew the program had a plethora of outstanding young talent coming up. The most notable was running back Nate Severs, who scored 50, yes 50, touchdowns on a stacked freshman team. He was not needed on varsity because of Williams.
"We wanted to keep that talented freshman unit together because we really thought they had a chance to be special," Page said.
Severs was front and center in the showdown against South. He rushed for a career-high 297 yards on 33 carries with three touchdowns. He also made two receptions for 51 yards, including a fourth TD.
The 5-foot-11, 205-pounder had the look of a veteran, mixing speed and power with his choppy running style, but more importantly followed his blockers and made decisive cuts for big gains.
"He's a phenomenal back and if you would watch him practice, you'd see why," Page said. "He is just relentless. He knows nothing but full speed ahead. But this is a total team thing here. We did this together. The offensive line also did a phenomenal job paving the way for him. If we can win the line of scrimmage like that every week… "
At the halfway post, Severs has racked up 949 yards and scored 15 TDs.
To hammer home a point, Page corralled two linemen to speak with reporters instead of Severs and jokingly threatened physical harm to those not mentioning the work of offensive line coach Paul Hardin. And we might mention that Page is a rather imposing man.
Senior Aidan Hernandez said the players felt all along that this team was capable of big things.
"We felt this was in us all along," Hernandez said. "To beat a great Westerville South team like this is a big stepping-stone for us. It sure feels good to have a running back who is just a beast on the field, and not just in games but practices, too."
Senior Wyatt Lenz was flattered that anyone noticed how Big Walnut's offensive line pushed around South all night.
"This just slingshots us into the second half of our season," Lenz said.  "It's a great feeling to get an opportunity to promote Nate and put him in the spotlight that he deserves."
The game started off in weird fashion.
Westerville South hit a spinning kickoff that bounced backward and Big Walnut was unable to field it, giving the Wildcats excellent field position at the Eagles' 18 yard-line.
On third-and-9, quarterback Latrelle Palmer badly underthrew a pass and Garrett Stover stepped in front of a wide-open Kaden Saunders for an interception.
"I'm proud of the way Garrett responded because he was the one who bobbled the kick away," Page said. "We always emphasize that there are highs and lows in every game, but it's how you respond to them that defines you. You just have to get up and play."
Big Walnut responded with a 10-play, 80-yard TD drive. Sophomore Jake Nier hit Severs out out of the backfield for a 37-yard TD connection.
The Golden Eagles scored on three of their first four series for a 21-0 lead and it was all but over. Severs also scored on runs of 1, 25 and 64 yards. A rolling clock was in effect for most of the fourth quarter.
Returning many key weapons from a dynamic offense of 2020, Westerville South was unable to get anything going all night. Coach Matthew Christ tried two different quarterbacks, plus Saunders — a Penn State commit — in some Wildcat formations.
"We're searching for answers in all three phases of the game," Chris said. "We're soul searching as well. We have to own it. We just don't have an identity right now. Put it all in my lap.
"The running back for them did a helluva job. Give it up to him. They controlled the line of scrimmage. We just have to do a better job of being physical. I don't know what else I can see. We've got some things to figure out."
Big Walnut, on the other hand, appears primed for a return to its glory years. Between 2000 and 2010, the Eagles advanced to Division III regional finals five times. The pinnacle came in 2007 when Big Walnut edged Licking Valley, 17-10, for the program's only state title.
The program went into a funk from 2013 to 2019, producing just one winning season and an atypical 24-46 mark.
Page seems to have the program headed back to prominence.
"I don't necessarily care about our record," Page said. "We're a growth-mindset program. We're 0-0 entering every week as far as I'm concerned."