With their top two rushers out, the Milton-Union Bulldogs used an efficient passing game to stay atop the Three Rivers Conference standings. The 'Dogs defense had some bite, too, slowing down the Eagles' powerful ground game.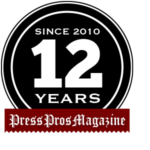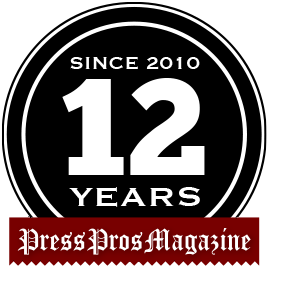 Troy, OH – As a key defender for the Milton-Union Bulldogs stingy defense, Jake Brown knows a little something about hard hits. So when it came to critiquing the play of Bulldogs quarterback Nate Morter, it wasn't Morter's 5-yard touchdown scramble up the middle that impressed Brown the most.
It also wasn't his 59-yard touchdown pass to Ray Copeland that energized Brown.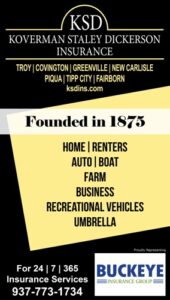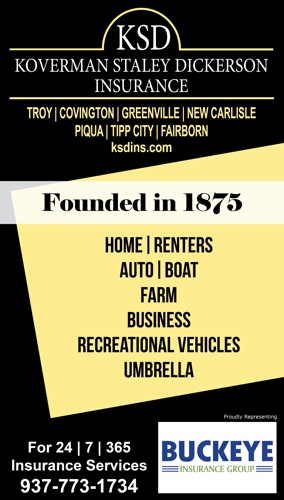 "He's pretty good. He can take a hit and get back up," Brown said. "That's good for me."
Morter, with that toughness stamp of approval from Brown, was popped several times by a physical Troy Christian defense on Friday night – including on that 59-yard touchdown. But the junior never got rattled in Milton-Union's 29-9 victory at Troy Christian.
On Morter's last completion of the game – a 31-yard pass to Blake Brumbaugh late in the fourth quarter – he stood in the pocket despite pressure from Troy Christian's Zach Weaver. Weaver dropped Morter with a clean hit. Both players got up patting each other on the helmet in a show of respect.
"I felt really comfortable and had lots of time. Every once in while there's going to be a guy who gets to me," Morter said. "That's okay. I just try to get the ball out quick."
Morter couldn't help but get the ball out fast enough with 2:09 left in the first quarter.
Troy Christian had just answered Milton's touchdown drive with one of its own to pull within 7-6. Three plays into the Bulldogs' next drive, Milton's Ray Copeland was the beneficiary of the Eagles' broken coverage. Copeland was left all alone near the Bulldogs sideline and when Morter hit him near the Eagles' 30 there wasn't a defender within 10 yards. Copeland sprinted to the end zone for the 59-yard touchdown and 14-6 lead.
"I saw he was wide open and for a second I was like, 'Nate, you can't miss this throw. We need this touchdown,'" Morter said.
"I feel really confident. We have a bunch of big guys up front and they do their job really well. Very confident in them. It makes me feel so comfortable back there."
Milton-Union (4-1 overall, 2-0 TRC) hosts Miami East (2-3, 1-1) next Friday in a bid to stay atop the TRC standings in the conference's inaugural season. Troy Christian (3-2, 1-1) hosts Riverside (3-2, 1-1).
As for Brown, he and his defensive teammates did their part by slowing down the Eagles. Troy Christian's running game rushed for 352 and 229 yards the past two games. On Friday, the two-headed attack of seniors Landon Rich and Josh Ronicker helped TC rush for 167 yards.
Entering the game the most rushing yards Milton had allowed was 77 to Valley View. They were holding opponents to 62 yards per game.
Ronicker nearly surpassed that on his fourth carry alone. His 52-yard blast up the middle put the Eagles on the Bulldogs' 14-yard line. But a two-yard loss, incomplete pass, penalty and short completion forced the drive to end with Hunter Williams' 31-yard field goal.
With 35 players on the roster (and two of them sidelined) the Division-VII Eagles couldn't afford to settle for field goals, not going up against the D-IV Bulldogs and their 49-player deep roster. That depth advantage started showing up in the second half.
Blake Brumbaugh's punt pinned Troy Christian on their own 5-yard line. Quarterback Lee Burkett was nearly tackled for a safety and ruled down at the 1-yard line. Milton kept Rich in the endzone on the next play by the slimmest of margins for a 19-9 lead.
"Play hard. Go fast. Don't let him run up the middle," Milton's Brown said of the game plan on Rich. "That's what we did and we stopped them. … Work hard. That's all I have to say. Just work hard."
On Troy Christian's next drive – started by Ronicker's interception – the Eagles face fourth-and-8 on Milton's 22. Ethan Lane and Connor Yates combined to sack Burkett for a turnover on downs.
Burkett limped off the field with 2:36 left in the third quarter with what appeared to be an excruciating cramp. His grit got him through the rest of the game … which had to have impressed Brown, too, with a display of toughness.
"It was a tough challenge for us. We hung in there with them for a little bit, then we started getting banged up a little bit," Troy Christian coach Steve Nolan said. "They have a good front on both sides of the ball and that was going to give us some problems.
"It's going to be an issue in this league. Our kids played hard right to the end and that's all I care about at this point."
Unofficially, Troy Christian finished with 208 yards of offense. Ronicker, who attended school in the Milton-Union district until transferring to Troy Christian for high school, rushed for 99 yards on 11 carries. He entered the game with six carries for 39 yards.
Rich was held to 55 yards on 15 carries and scored the Eagles' TD on a 4-yard run in the first quarter. He'd gone for 202 and 140 yards in his last two games.
"It's not secret what they do well and that's get (Rich) the ball behind that big offensive line," Milton coach Bret Pearce said. "We had to try to shut that down.
"We knew they were going to be physical and our kids had to match or exceed that. I think our kids rose to the task."
Milton finished with 282 yards of offense, led by Morter's 175 yards passing. He completed 12-of-21 passes with one touchdown and two interceptions. He also rushed four times for 20 yards, including Milton's first TD on a 5-yard run.
"Nate really stepped up," Pearce said. "He threw the ball well. He was very efficient tonight and is a great field general for us, leading the team and getting us in the right play. He made really good decisions as well as physically throwing the ball well."
Milton's top two running backs were sidelined Friday, giving Morter more of an opportunity to pass. He found Brumbaugh four times for a game-high 82 yards. Matt Pickrell (4-20), Cooper Brown (2-11) and Copeland (1-59) also hauled in passes.
Brumbaugh led the Bulldogs' ground game with 47 yards on six carries.
Milton also added a pair of 26- and 28-yard field goals from Mason Grudich. The second-team, all-state soccer player is 3-for-3 on field goals (his longest is 31 yards) and improved to 17-of-19 on extra points.
Milton's Jordan Foose added a 6-yard run midway through the fourth quarter for the 29-9 final.
"We just plugged in the next group," Pearce said. "We had a couple of kids at receiver step up tonight. We have great depth. We have great kids who work hard in practice and they're ready when it's their time to shine."