Forced inactivity put Gahanna Lincoln on the sidelines last week, but the Lions showed themselves capable of overcoming both adversity and the duress of a road game at unbeaten Hilliard Darby.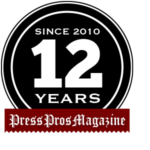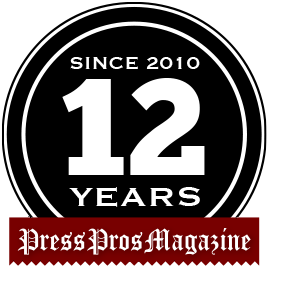 HILLIARD — Head coach Bruce Ward didn't show his Gahanna Lincoln players that viral video of Allen Iverson mocking the merits of practice while two-thirds of his roster sat isolated by contact tracing for 10 days.
Instead, he opted for more conventional contingency plans common to the COVID era entering a road game at unbeaten and sixth-ranked Hilliard Darby on Friday.
"We don't see what they do a whole lot," Ward said of Darby's Wing-T offense. "The good thing about quarantine, as we figured out last year, we could still get some things done on Zoom and we were still able to prepare virtually."
The Lions' combined that on-line how-to with a lingering case of on-field want-to from their Playoff loss to Darby last year in emerging with a 17-14 victory that ruined the Panthers' Homecoming.
That made Lincoln's forced inactivity a week ago, when COVID precautions cancelled its home game against Reynoldsburg, easier to stomach.
"I don't think kids realize how lucky they are to play until they don't get to play," said Ward, whose team rose to 3-1. "I think now a lot of them realize, 'It's not guaranteed, so while we have it, let's get after it.' That was our mentality all week. And maybe the rest did us some good."
Quarterback Maxwell Cummings found Brendan Raymond for a 14-yard touchdown pass.
A fumbled Darby punt at the 6-yard line before the quarter ended set up Cummings' scoring run on the next play for a 14-0 margin that survived into the fourth quarter.
"We just didn't start the game very well," Darby coach John Santagata said. "I thought our energy was lacking. We fumbled and gave them a touchdown, which was big, and then we had some penalties. We'd get some movement going and then have a penalty."
Darby stayed unbeaten through four weeks by mustering whatever it needed when required, but its season-long avoidance of momentum-killing mistakes deserted the Panthers on this night whenever a comeback beckoned.
A rare offensive facemask call and even-rarer defensive chop block penalty contributed to a lethargic first half that ended with Darby's best drive undone by a snap over quarterback Blake Horvath's head.
Lincoln defensive linemen Jabez Hill and Kamari Burns made Horvath uncomfortable in the pocket all night and combined with linebacker Tyree Johnson to take away Horvath's typical rushing success.
He finished 3-of-11 for 34 yards and managed 94 yards on 26 carries.
"It helped us a lot to play them last year," Hill said. "It gave us the mentality to come out here and get revenge."
Hill and Burns smothered Horvath a half yard shy at the Lincoln 20 on a fourth-down gamble early in the third quarter, then smothered him on a sack to end Darby's next possession that began at the Lions' 44.
Horvath finally got his team on the board after his brother, Cole, intercepted at midfield with 5:47 left in the third quarter.
Trouble is, that 53-yard drive took more than six minutes, and Lincoln followed it with a march into range for Dallas Gephart's 22-yard field goal with 7:30 to play.
Hubbard did the heavy lifting with 24-yard run on which officials tacked 15 more yards because of a horse-collar tackle. He took the next snap from the Darby 34 around right end for 25 more yards before Darby held the Lions out of the end zone, but not off the scoreboard.
"Sometimes you get punched, you want to punch back," Ward said of the drive that rebuilt his team's two-score lead. "That's the sign of a good team. We took one there and gave up a score, but we were able to come right back and put some points on the board. That was a big drive out of our guys. Diore is the real deal."
He finished with 106 yards on 15 carries and Cummings added 47 on 11 attempts, while completing 7-of-12 attempts for 82 yards.
"I was fully vaccinated, so I didn't miss any time," Cummings said. "Most of our guys came back Tuesday and the rest of them came back Wednesday. I think we handled that adversity pretty well.
"It means a lot because of that. And because people didn't want to pick us. Darby was the unanimous pick to win. We took that personally."
Horvath gave the Panthers hope with a 13-yard touchdown pass to Benjamin Marsh that tightened the score to 17-14 with 2:18 left, but the comeback fell short when Lincoln's rush forced an interception by Johnson near midfield in the final minute.
"We were our own worst enemy and I think they played really well," Santagata said. "We couldn't block them. They're very athletic with big bodies. We had some sophomores up there trying to block guys who will be playing Division I football.
"When you lack energy, you lack focus and it causes penalties. The next thing you know, you're down 14 points and you have to fight to get back in the game."
Bruce Hooley is the Central Ohio Market Manager for Press Pros. He hosts the Bruce Hooley Show on 98.9 FM in Columbus from 11 a.m.-1 p.m. Monday-Friday and the We Tackle Life podcast on iTunes and GooglePlay.