The burning questions for Ohio State are whether defensive coordinator Kerry Coombs will call signals, which defensive coaches will switch from the press box to the field and vice versa and what personnel changes are in store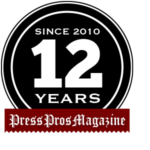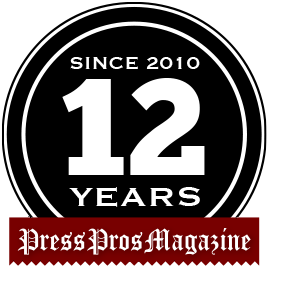 COLUMBUS – This season Ryan Day's contract called for a $1 million raise to $7.5 million to coach football for Ohio State.
The sizable hike was deserved.
His body of work in 2020 was a job superbly done with the Buckeyes winning a fourth straight Big Ten championship and making it to the College Football Championship game despite the strict safety protocols and mental strain during the height of the COVID-19 pandemic.
The stress for Day in earning his daily bread hasn't tapered this week with Ohio State dazed and confused from a stunning 35-28 loss to Oregon at home.
That game diverted the discussion from whether the team will be in another hunt for a national championship to what-in-Sam-Hill-is-going-on-here?
Day has promised structural and personnel changes with the defense and a renewed effort by everyone for Game 3 against Tulsa of the American Athletic Conference at 3:30 p.m. Saturday at Ohio Stadium.
The Golden Hurricane, which lost 19-17 to FCS California-Davis and 28-23 to Oklahoma State, is a 24 ½-point underdog. The only meeting came in 2016 with the Buckeyes winning 48-3.
Day gave no specifics about what spectators might see, but receiver Garrett Wilson offered a morsel of information.
"They have some new things they are working on and I'll leave it at that,'' Wilson said.
The pressing questions: 1. Which assistant will call the defense? 2. What will be the changes with personnel? 3. Will the scheme change from, say, one safety to twins?
"We can't worry about feelings,'' Day said of changes and demands.
One can be sure there was little levity during practices.
"I think there has been some toughness and a little bit of an edge,'' he said. "Guys have been grinding at it and a little bit of friction is good certainly after coming off a loss like that.''
There is a lot of pressure on Day. At least three times since spring practice he has said that "you can't lose a game here.''
That comes with this job. The public called Ohio State "The Graveyard of Coaches'' before Woody Hayes' arrival.
At root of the Buckeyes problems is a defense that has ranged from puzzling to unsettling to horrific since fan and media favorite Kerry Coombs returned to campus in 2020 as the coordinator after two seasons with the Tennessee Titans.
Coombs owned the defense's problems after the loss to the Ducks.
"My response is that I'm responsible," he said. "That's my job. We have to play better. When we say we have to play better, I'm not blaming the players. The standard of our defense is one of excellence. The Silver Bullet standard is very high. And, so, I have to do a better job."
In 2020, Penn State scored 25 points, Rutgers 27, Indiana 35 and Clemson 28 in a CFP semifinal.
Alabama took apart the defense in a 52-24 national championship game victory, and the beat went on in a 45-31 win over Minnesota in this season's opener.
On Monday, Day was asked whether Coombs was still the coordinator. He said yes, but the answer was prefixed by a laugh.
On Thursday during his weekly "lightning round'' teleconference with the media, Day said he wouldn't finalize which coach would call defensive signals until after that day's practice.
He also said some defensive coaches might go from working in the press box to the field and others from the field to the box.
Other than Coombs, the only assistant who has called defensive signals was secondary coach Matt Barnes for Maryland in 2018 in relief of Andy Buh.
"What we have to do is figure out what makes the best sense for us in terms of organization, the game plan and calling the game on Saturday,'' Day said. "That's all that we've focused on right now.''
He finished a detailed statement about calling defensive plays by saying, "That's not brain surgery, but that's just what it is.''
One structural change is guaranteed with senior safety Josh Proctor being lost for the season after suffering a compound right leg fracture against Oregon.
There are plenty of options. Day mentioned Bryson Shaw, Marcus Hooker, Ryan Watts and Kourt Williams.
Hooker started in 2020, but he had major issues with tackling. He was arrested for DUI in March, suspended and reinstated.
Shaw and Watts played the first two games. Williams is coming off knee reconstruction from a torn ACL last preseason and has not played a single down in college.
"We have to have a couple guys in there that we are considering because this is a long-term fix,'' Day said.
No defensive players were present during media opportunities this week, but Wilson, running back Miyan Williams and left tackle Nicholas Petit-Frere talked about practices being full of positive energy.
Days also thinks he has seen an upbeat attitude.
"I thought the energy at practice has been very good,'' he said. "We've had a few group meetings and it has been good. Now, we've got to go and put it on the field. It's not something that gets fixed overnight and I think the guys understand that. We have to get out there and play with a bunch of energy and play aggressively. We have to do a great job of tackling and then we'll take it from there.''
Tulsa was a pretty good team last season in finishing 6-3 with victories against No. 11 Central Florida and No. 19 Southern Methodist. It lost 27-24 to No. 6 Cincinnati in The American championship game and 28-26 to Mississippi State in the Armed Forces Bowl.
Seventh-year coach Phil Montgomery has had a topsy-turvy stay with records of 6-7, 10-3, 2-10, 3-9, 4-8 and 6-3.