Miyan Williams, Garrett Wilson and Nicholas Petit-Frere talked about the team needing to be more on task with regard to their preparation, and that suggests coach Ryan Day is not satisfied with their focus.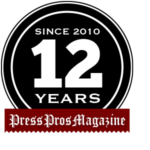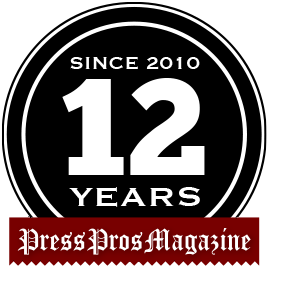 Columbus – Ohio State is doing what any football team must do after a slap-in-the-face loss that rattled its bones, and that is to button those lips when among outsiders, retreat behind the doors of the Woody Hayes Athletic Center and work like hell to figure this thing out.
On Tuesday, head coach Ryan Day was the only individual made available to the media, and that's common sense from a team perspective.
It was not a time to parade teenagers and early 20-somethings in front of people behind notepads, microphones and cameras wanting to ask prying questions like prosecuting attorneys.
Day was honest about what went wrong during a 35-28 loss to two-touchdown underdog Oregon last Saturday to the point where there was no vote of confidence for second-year defensive coordinator Kerry Coombs.
He talked about structural and possible personnel changes the team must make with regard to the way the Buckeyes go about their business on a daily basis.
The media knew that only offensive players would be made available to speak Wednesday evening with the Buckeyes as they prepare for Tulsa (0-2) at 3:30 p.m. Saturday at Ohio Stadium.
The sports information department even marched out punter Jesse Mirco, for goodness sakes.
For the most part, running back Miyan Williams, receiver Garrett Wilson and left offensive tackle Nicholas Petit-Frere were as predictable in their answers as an extra point.
That was just great coaching, and there is not a trace of sarcasm writing that.
The Buckeyes don't need a big mouth like Terrell Owens or Ocho Cinco – what was his real name already? – being a cancer in spewing dirt like a Slinger Jones truck does mulch.
An employee of a Fortune 500 company doesn't come out and knock his people for all to hear. A husband or wife doesn't gripe about a mate to the neighbor.
"We are hungry,'' Petit-Frere said. "This was a learning experience because this hasn't happened in a while. It's a great hunger on both sides of the ball.''
Petit-Frere was a true freshman the last time Ohio State lost a regular season game, a 49-20 ambush on October 20, 2018 against Purdue in West Lafayette. Urban Meyer was head coach and Day the offensive coordinator/quarterbacks coach.
The last time the Buckeyes lost a regular-season home game was against Oklahoma, 31-16, on September 9, 2017 when Petit-Frere was playing high school ball in the Tampa area and Day was an assistant working his second game in the program.
"Everybody should have a sense of urgency – we can't lose again,'' Williams said with regard to the team having any chance of being voted into the four-team College Football Playoff.
Some media members mumbled and grumbled that no one said much of anything.
Take a closer look at what was said and volumes actually came out of the players mouths as to why Ohio State is discombobulated.
Williams began his segment saying "we just have to play harder.''
Those six words right there might have revealed what Day and his staff are laboring to correct this week.
Maybe the program's culture of being cut-throat and on task needs to be reinforced or even awakened. Ohio State might have gotten full of itself after four Big Ten championship game victories, a payback victory over Clemson in a CFP semifinal and No. 3 ranking this season without one play being run.
For years, recruiting services have told these players that their talent level is ridiculously high. The NFL draft has backed that up.
But this team should not have to raise its bar after getting knocked on its behind in such a showdown game. Oregon is not a warm-up act like Tulsa or Akron.
"We're bringing a lot more energy than we have been,'' Williams said. "People are flying around. You can tell people are hyped up.''
Then receiver Garrett Wilson actually said this:
"We haven't had a better practice than today all year – offensively – I would say,'' he said. "The energy and just the attention to detail the last two days, I feel like it hasn't been like that since camp started. We knew we had some problems, but whenever you lose it magnifies them all. There's no room for messing up at practice anymore. If there was before, there's none at all now."
Petit-Frere also talked about the players picking it up. He said the loss to the Ducks taught them a lot about how to become more on task.
"We just learned a lot about doing the small things right," he said. "A lot about the details in practice, the details when it comes to the things you wouldn't even think about, like how we stretch, the way we walk into a practice, the way we walk into a huddle, the way we do anything. All those small little details are things that we've done for so many years here. That why we've won. When you lose track of some of those small details, things like this can happen. So, we're getting back to basics.''
The defense has received the bulk of the criticism, and rightly so. It showed concerning signs way back in the first half of last season's opening victory over Nebraska.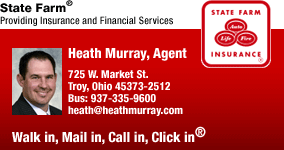 The offense did go up and down the field against Oregon in totaling 32 first downs and 612 yards. But it failed during crunch time situations in not converting 3 of 5 fourth downs and 9 of 15 third downs.
"We started slow and we finished slow,'' Wilson said. "You can say what you want about the defense, but we had two chances to tie the game up (in the fourth quarter). We feel we didn't do enough on the offensive side.''
One can't find much fault with redshirt freshman quarterback CJ Stroud. The 19-year-old has been outstanding in displaying patience and calm succeeding Justin Fields, the No. 11 overall pick in the NFL draft by the Chicago Bears.
Day brought Stroud along conservatively in the 45-31 win at Minnesota, and he still threw for 294 yards and four touchdowns on 13 of 22 passing despite having only 48 snaps because of the Gophers' ball control game plan.
Then Stroud went 35-for-54 for 484 yards and three scores against Oregon when Day all but abandoned the running game in trying for the big pass play downfield.
The Buckeyes might be asking too much from him.
The running game netted just 128 yards against the Ducks, with Williams gaining 80 in 14 carries and TreVeyon Henderson 54 in 12.
This might not be the soft, cutesy Oregon anymore. Coach Mario Cristobal has designed his defense to be more physical in the mold of the Pete Carroll defenses that made Southern Cal a terror.
But it's fair to question whether Day got impatient and maybe a trifle arrogant.
This week, the coach has larger things to worry about.