Ohio State's staff is taking a hard and honest look at Kerry Coomb's defense and not worrying about hurting anyone's feelings after a 35-28 loss to the Ducks that knocked the team from third to ninth in the Associated Press poll.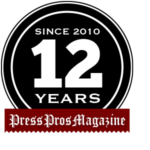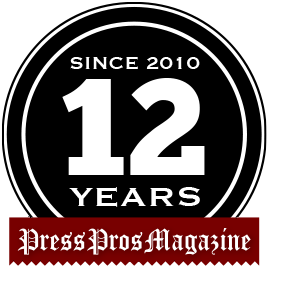 Columbus – Ryan Day walked into Ohio State's main meeting room with a sunny-side-up expression, reached into an imaginary briefcase full of cliches that are as yellowed as a 10-year-old newspaper and commented that the sun did indeed rise again over Buckeye Nation.
But the third-year head coach still had a burr in his shorts that made him itch to no end in rehashing a 35-28 loss to two-touchdown underdog Oregon on Saturday at Ohio Stadium.
It was the fourth time in the last five games the team lost to a nationally ranked Power 5 team at home, the others being against Oklahoma in 2017, Southern Cal in 2005 and Texas in 2005.
"This loss doesn't sit well at all," Day said Monday. "We wanted to win this game and had it circled for a very long time."
Day was short on the specifics of what will be different when the ninth-ranked Buckeyes play Tulsa at 3:30 p.m. on Saturday at home.
"No hard decisions have been made,'' he said. "We have the coaches, we have the players. We can figure this out."
The loss hasn't wrecked the Buckeyes' season, but there is no room for another bobble. The team had better win the final 10 games of the regular season and bring back a fifth straight Big Ten championship trophy or there won't be a third straight appearance in the College Football Playoff.
Just like that, they are behind the usual gang of Alabama, Georgia, Oklahoma, Oregon, Clemson and Texas A&M in the Associated Press Top 25 poll. Only Clemson has a loss.
Ohio State isn't even the top-ranked team in the Big Ten or the state. Iowa is fifth and Cincinnati eighth.
Day had no gripes with redshirt freshman quarterback CJ Stroud. He threw for 484 yards and three touchdowns in completing 35 of 54 passes.
"I thought he was really accurate on Saturday,'' he said. "That was not our issue."
The defense, Day said, is holding back the offense.
"We've got a really good (offensive) scheme and really good plays,'' he said. "We do have to finish drives better. When things are clicking, we have a chance to be really, really explosive.''
The defense was picked apart by Ducks' quarterback Anthony Brown and tailback CJ Verdell. It allowed …ouch…505 total yards, 6.7 yards per pass completion and 7.1 yards per carry.
No one is daring to call them the "Silver Bullets.''
"(We're) giving up too many yards and too many points," Day said. "That's the bottom line. Now, it's not just a single game. It's a little bit of a pattern. We took a long, hard look the last 48 hours and certainly will make some adjustments."
Maybe not even Governor Mike DeWine is under more scrutiny than second-year defensive coordinator Kerry Coombs. His problems are a carryover from last season when Ohio State gave up 25 points to Penn State, 27 to Rutgers, 35 to Indiana, 28 to Clemson and 52 to Alabama.
Asked whether Coombs was still on the job, Day laughed and said, yes.
Make no mistake, though, it was not a vote of confidence.
"We're going to look at everything,'' he said.
Day said "I don't like it at all" that he has to spend precious time on the defense and take away from his job with the offense.
What won't happen is defensive analyst Paul Rhoads moving into a hands-on role.
His job description prevents him from working directly with the players. Day said that would be a difficult transition because he doesn't know the players and that it would be "unfair'' to him.
Rhoads was a defensive coordinator at Arizona (2020), Arkansas (2017), Auburn (2008) and Pittsburgh (2000-07) and took Iowa State to three bowls and 32 victories in seven seasons as head coach.
This defense is close to being brand new. Six players from last season's front seven, linebackers Pete Werner, Tuf Borland, Baron Browning and Justin Hilliard and tackles Johnathon Cooper and Tommy Togiai, are gone. So is cover cornerback Shaun Wade.
The knock on the front four in 2020 was getting just 21 sacks in nine games. But it was a tenacious, bull-rushing group and with the linebackers helped cover up the deficiencies of a bad secondary until the national championship game loss to Alabama.
Against Oregon, the front four was a liability with one tackle for loss and zero sacks. Brown rarely had to leave the pocket to avoid tacklers.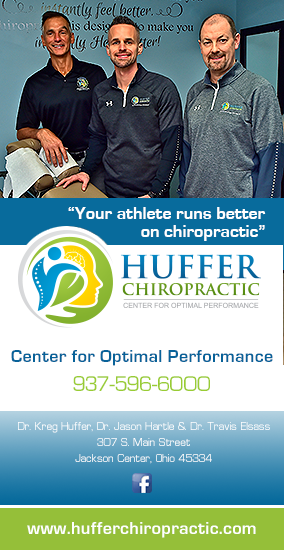 The Ducks gashed the line for 270 yards rushing and three touchdowns. Verdell ran for 161 yards and two touchdowns on 20 carries.
Ohio State is geared toward not giving up the big play, but Verdell ran virtually untouched for a 77-yard score and had two 14-yard touchdowns, one a short pass, for walk-ins.
On both 14-yarders, end and captain Zach Harrison got sucked inside, leaving a wide-open boundary.
In Week One, Minnesota tailback Mohamed Ibrahim ran for 56 yards on fourth-and-one to set up a touchdown. There was a huge hole for him between left tackle and guard.
"That is frustrating, for sure," Day said. "We have to create some disruption and affect the quarterback, and we didn't do that."
Coombs has been using Craig Young, Dallas Gant, Teradja Mitchell, Tommy Eichenberg and Cody Simon on a shuttle basis at linebacker the first two games.
The NCAA finally got around to declaring Southern Cal transfer Palaie Gaoteote eligible before game time Saturday, and he was used a little bit.
Keep in mind that Coombs had nothing to do with two of the previous three recruiting classes. He was an assistant with the Tennessee Titans in the NFL.
Is Ohio State playing too many linebackers?
"If they'd been playing at a high level, that wouldn't be a question," Day said.
An extremely green secondary has been playing heads-up ball for the most part. The problem there, though, is that senior safety Josh Proctor has been lost for the season with a compound right leg fracture.
"When you lose a guy like that, it hurts,'' Day said.
Ronnie Hickman should get the first shot at the position. There's also Marcus Hooker. He started last season, but had major issues with tackling. Then he was arrested and suspended for a DUI last March.
Cornerback Sevyn Banks finally might see the field on Saturday. He was banged up most of the preseason, but was available in an emergency against Minnesota. He did not play against Oregon.
"At this point, he is not too injured to play,'' Day said. "Hopefully, we'll get him on the field this week.''