On one of life's indescribable days for their coach, Diana Kramer, New Bremen remained unbeaten with an emotional straight-set win Tuesday over South Adams (Ind.).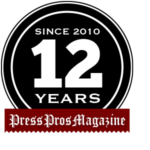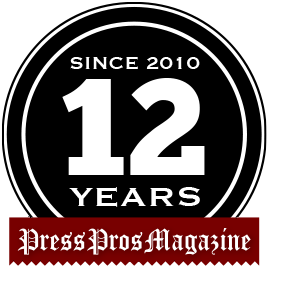 New Bremen, OH – If you went by the box score it looked like just another of New Bremen's impressive wins in volleyball, straight sets over visiting South Adams (Indiana) Tuesday night…25-18, 25-7, and 25-17.
But the box score couldn't possibly have described the mood, the emotion, and the feelings of a team for its coach on one of life's indescribable days.  New Bremen coach Diana Kramer, who lost three cousins a month ago in a horrifying Mercer County farm accident, received word Tuesday morning that her father-in-law, Robert Kramer, had passed away.
Tears streaming down her cheeks as she spoke after her team's win, she did her best to address the moment and her team's ninth win of the season.
"I mean, there's only so much heartbreak that you can take,"  she said, doing her best to force a smile.  "He loved his family, he loved his grandkids, he loved the Cardinals, and he loved New Bremen.  He had battled cancer for five years, but he had such a good attitude.  He knew the deck was stacked against him, but he always found a way to be happy and bring out the best in people."
Impressively, her team rallied around Kramer Tuesday to "make sure", in the words of sophomore Olivia Heitkamp, that the day, the moment, didn't get any tougher.
"We had to win tonight for her,"  said Heitkamp afterwards.  "We had to make sure."
And the manner in which they did that showed as much grit on the part of the Cardinals as Kramer did by even being there.
They weren't sharp in the opening set, missing four serves, hitting the ball out of bounds, and allowing a good South Adams team (11-5) to hang around.  Eventually, though, junior Mia Schmitmeyer and senior Kaylee Freund found the range scoring to post four of the final five points in a 25-18 win.  From that point on…the match was no contest.
Freund, Schmitmeyer, and Heitkamp all came alive in the second set, hitting one searing shot after another through the heart of the South Adams defense.  They served four aces, and quickly went out to a double-digit lead.  Try as best they could, South Adams (nicknamed the Starfires) could not dent the Bremen defense with an answer, as Freund and company blocked enough attempts at the net to force the Starfires to adjust tactics, and balls that did get past the barrier were salvaged on the back line by libero Abby Powers and teammate Rianna Paul.  It finished 25-9, as the Cardinals scored 14 of the last 17 points.
South Adams' players may not have known about the circumstances off the court, but they had to have sensed that the handwriting was on the wall on the court.  They rallied to in the final set to close to within four points four times, but again the thunderous hitting of Freund and Schmitmeyer and the spirited defense behind those two never allowed the team from across the border a sniff of momentum.  New Bremen closed it out, 25-17, to go 9-0 for the season.
"We played really well last night (Lincolnview),"  said Kramer, doing her best to speak to a different perspective of sports.  "But we came pretty close to how we played last night in that second set.  And you know…so often the public thinks that a team needs its coach, that you can't play or practice without a coach, and frankly that's not true.  Tonight…I needed my team more than they actually needed me, and I told them that.  And that's the beauty of what we do together.  If you can create that kind of relationship and bond it's a beautiful thing.  They hugged with me, they cried with me, and they've been on this roller coaster ride of emotions with me for the past month."
"We always come out to play for our team and our coach,"  said Abby Powers.  "She's been through a lot, and with today was a big moment for us…because we knew we had to be there for her.  We worked our butts off tonight."
"It was in our minds when we came out that we had to win this match tonight, because it was for Coach,"  added Olivia Heitkamp.  "We're a team, and we have to be there for each other…to stand up for each other.  We started slow, but when we finally got it going [in the second set] it felt amazing.  It was an energy thing.  We do better when we have good energy, and we had to make sure we won."
Diana Kramer is a remarkable woman…athlete, two-time state champion coach, and role model to kids in her classroom and on her volleyball team.  And without question what she's been through, and what she's shown during her time of sorrow has made an impression on those closest to her.  It was obvious when you listened to Abby Powers and Olivia Heitkamp…just how much they respect her, and how much they lean on her during stressful times that come with sports and competition.
But the tables were turned Tuesday, and no words will ever resonate more, given the circumstances, than the statement of fact that comes when you have no one else in the moment.
"I needed my team,"  pled Kramer.
And her team delivered!