Their loss to Oregon was stunning, and not just for the fact of losing to an underdog.  The perennial expectation for Ohio State football could suddenly be in jeopardy after Saturday's hiccup.  And, was it just a hiccup?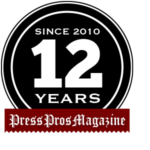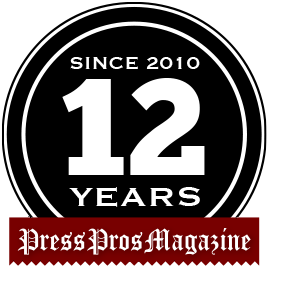 The mood of the 100,474 that watched was ugly as they left Ohio Stadium on Saturday afternoon and streamed towards home.
The defense had been no better than it was in a winning effort the week before at Minnesota – actually worse!
The offense, while impressive at times, was inconsistent at others.
There were questions all over The Fan, 97.1 FM, about coaching – halftime adjustments, and in particular, first-year defensive coordinator Kerry Coombs.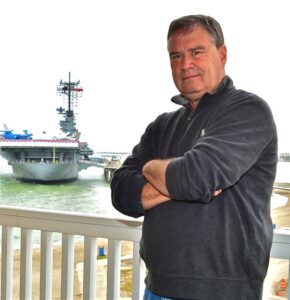 Many were still steaming over a wi-fi breakdown that made them stand outside the gates prior to the game – the new-age ticketing system that had failed for the sake of 'progress'.  Thousands had a hard time getting in because the ticket scanners used by gatekeepers to scan cellphones was as slow as dial-up. One usher said he had never seen fans so angry and upset. Another commented, "This can't happen again."
Once they got in and seated – once the game began – they were steamed again, as Oregon ran the same play over and over with quarterback Anthony Brown and running back CJ Verdell eating up huge chunks of yardage against a Buckeye defense that looked, let's face it…unable to adjust.
"I take full responsibility,"  Kerry Coombs said in Sunday's Columbus Dispatch.
"Ultimately it's my responsibility to look at the film and see what went wrong,"  said Ryan Day.  "I'm the head coach."
An observation:  The defense did look a bit uncoordinated, owing to Coombs' responsibilities.  There were a lot of young players on the field, forced to play starting roles for the second week in a row due to injuries to starters Sevyn Banks and Cameron Brown.  The pass rush was non-existent, which allowed Anthony Brown to scan right and left and throw repeatedly to open receivers.  One wondered if there were issues with communication, or if there was an emotional leader on the field.
And matters got worse in the second half, when senior defensive back Josh Proctor was carted off the field with what was feared to be a season-threatening injury.
For a time questions about redshirt freshman quarterback CJ Stroud were overlooked, as he threw it 54 times for 484 yards and three touchdowns…because he was forced to.  The Buckeyes never led, forced to play catch-up throughout the afternoon.  And when they had the ball and were within a touchdown with two minutes left in the fourth quarter, Stroud inopportunely threw his only interception of the day, killing the expected comeback and thrilling finish for a win.
"This screws up the whole year,"  said one fan making his way across the parking lot towards Tuttle Garage.  "We've got to win the rest of them now to have a chance at the playoffs, and I don't know if that's possible."
Another:  "Oregon was the one game we didn't want to lose.  The rest of the schedule is not that strong.  This would have been an impressive win in case we do lose later on.  It would have meant more to the committee."
A caller on radio:  "This could be a one loss and we're done scenario.  We have to win them all now, and the Big Ten Championship game.  And still no guarantees."
Well, it's like technology, and the slow ticket scanners.  You take nothing for granted.  And besides, who doesn't like a little suspense – a little drama – at $200 dollars for a ticket?  Better than watching Akron get drubbed in two weeks for $60, while you fume over the Oregon loss?
And now the real suspense becomes how soon does it get better?  How many of the remaining ten games do you have to worry about?
And what about Michigan, which has two impressive wins over suspect opponents, Western Michigan and Washington?  Do we have to worry?  Is the winning streak over TTUN, like the national title dream, threatened too?
So much to worry about.  And where do you start?
Regarding the digital ticket scanners, who didn't question that decision when it was made to do away with the traditional paper ticket?
Who didn't raise their hand in that meeting and say, "Hey, has anyone considered…if the worst can happen, it will."
And, "Is it worth the risk?"
The problem is…this could easily happen again.  You can't predict it, of course, but you can't rule it out, either.  Technology, and the internet being what it is, it's as probable as getting up in the morning and your electric being off.  All it takes is some guy hitting a pole with his car.  Or a squirrel blowing out a transformer.  We live in the age of vandalism and terrorism now, and what could be worse than 105,000 people showing up and someone wrecks the grid?
And there really is no backup system when 50,000 are waiting outside the gate, with a ticket taker saying, "Please be patient.  We're working on it."

Final point….
I haven't watched the NFL on television for a couple of years now, but Sunday I did tune in to see not the game…but the crowd.  Wanted to see if anyone was wearing a mask, in fact.
In Cincinnati, every time the cameras panned the crowd…no one was wearing one.
In Buffalo it was the same story.
And in Kansas City the place was rocking so loud…no way!
Of course a television camera can't see everyone, so when I was in the Horseshoe Saturday I took particular time to look.  I saw a few out of a hundred thousand.  On the sidelines where I photographed the game there were a couple of people behind the Oregon bench who had them, but didn't have them pulled up.  Among all the working media, I saw one person on the sidelines, properly pulled up, as if in solidarity for the president's agenda, perhaps.  I didn't take the time to ask.
The point is, vaccinated or not, people are creatures of habit…and football – sports – is something they're going to enjoy to the fullest, and without inhibition.  Obviously people missed seeing football in person in 2020, and the message sent this weekend was that come hurricanes and high water they're not willing to have their habit messed with, regardless of the president, or Fauci, or the World Health Organization.  Social distancing is now a theory.
The two-deep zone is real.