Troy Christian encountered little resistance in its first ever league game, but the Eagles know the rest of the Three Rivers Conference schedule won't be as inviting, starting with next week's challenge from Milton-Union.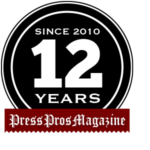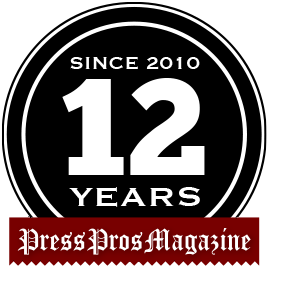 Covington, OH – They build new housing developments in stages, with some homes going up before others and sometimes reaching completion long before what's to come next door.
It's not uncommon for one structure to sparkle with its final paint job and all the landscaping meticulously installed, while the adjacent lot features nothing but a foundation and framing that someday won't be visible but now is all you see.
That phenomenon played out before a packed house at Smith Field on Friday night, where the first league game in the newly-constituted Three Rivers Conference showed Troy Christian the property ready for inspection and Covington the project with lots of work left.
The Buccaneers proud history suggests first-year coach Austin Morgan has the requisite tradition from which to build, but Troy Christian's 44-0 dominance proved it best not be discounted in the hunt for an inaugural TRC title in its second go-'round.
"We took a big step up tonight," Eagles quarterback Lee Burkett said. "The physicality, the mindset, you could see it all over the field. It was a pleasure to be a part of."
With a starting offensive line featuring a pair of 6-3, 300-pound bookends in Spencer Inman and Jaden Thomson, Troy Christian (3-1) had its way leaning on a Buccaneers' roster smaller in both size and numbers.
The transition from Ty Cates to Morgan resulted in some veterans not returning this season, leaving Covington with only six seniors and just 30 players.
Three of Morgan's seniors went down injured during Troy Christian's romp, including multi-faceted quarterback-linebacker-punter Jensen Wagoner with a hip-pointer.
"We're down in the mid- to low 20s (in players) now," Morgan said after the Buccs' third shutout loss in their first 0-4 start since 1991, when they finished 1-9. "We had COVID stuff today and we had some guys injured in the game. It shouldn't be an excuse, but…"
He didn't need to finish, given the self-evident mismatch reflected on the scoreboard and in the final summary.
Troy Christian powered 68, 63 and 72 yards for three of its first-half scores, all on drives of 10 or more plays, going 6-of-7 on third downs.
Burkett's interception and return to the Covington 12 set up a one-play TD drive, and the rout escalated when Gavin Blore returned the second-half kickoff 85 yards without a Buccaneer getting close enough to breathe on him.
"We kind of found it last week a little bit," Eagles coach Steve Nolan said of a 48-24 win over Dayton Christian. "In our first game, we didn't play like we thought we would. Now we feel we can run it, throw it and our kicking game is outstanding."
Pile-driving senior Landon Rich is healthy this season after battling an ankle injury last year. He punished Covington for 147 rushing yards on 22 carries and scored his eighth and ninth touchdowns of the season.
"I think this gives us the encouragement we need to help us reach another level, go through the season and accumulate a lot of wins," Rich said. "We were physical. That's the biggest thing."
Wagoner brought the pain to Burkett on a fierce early hit that left the Troy Christian quarterback prone and sidelined him for a play, but once his wind returned he came back and flashed some passing skills unseen in the season's first three games.
Blore hauled in a perfectly-thrown sideline streak route for 36 yards and Zach Weaver wound up with four catches, the longest for 26 yards.
"(Burkett) can hit the open guy and that really helps us," Nolan said. "That makes things a lot easier, and having Landon healthy is big, too. If we can stay at full strength, we can be a factor. But we have a long way to go and some tough teams to get through."
One of them visits Arbogast Field next week in Milton-Union (2-1), a mirror image of Troy Christian in that it also relies on a physical running game.
After their success against Covington, it's a safe bet Rich and Burkett will also bring it strong with the aid of the beef in front of them and Nolan's nifty Wing-T concepts that have returned to the Eagles' playbook.
"Our offensive line made it easy for us tonight," Burkett said. "I don't have too many grass stains on me because they were pushing people around. We've always known they had that in them. Anyone can see how big they are. They played like their bodies tonight. They put people in the ground and didn't stop."
Nolan specializes in offensive line instruction, but building cohesion there takes not only talent, but time and repetition.
Like all teams, Troy Christian had precious little of that in the preseason last year because of COVID. Its extended summer prep this year is starting to pay dividends.
"I feel good about our team," Rich said. "We've been stepping it up the last couple of weeks and we needed to do that. We have a lot of talent, a lot of experienced guys. They get in their own heads sometimes, but tonight we busted through the surface.
"I think we're getting closer to what we're capable of being. Now, we just have to keep it going. Next week is going to be a big test. We have a lot to prove there."
Bruce Hooley is the Central Ohio Market Manager for Press Pros and the host of the We Tackle Life podcast on iTunes and GooglePlay. He also hosts the Bruce Hooley Show from 11 a.m. to 1 p.m. Monday-Friday on 98.9 The Answer.