A big lead in one game and monsoon-like conditions in another prevented Piqua from throwing the ball during its first two games. On Friday night — a night where Piqua celebrated first responders and honored Patriots Day with post-game fireworks — the Indians gave Brady Ouhl the green light. The result was a pair of TD passes (including a 70-yarder) and a 35-6 victory.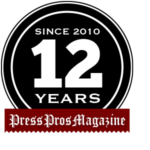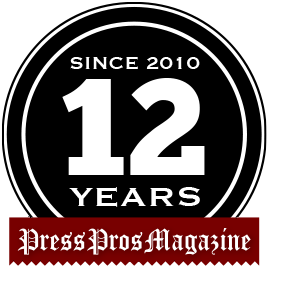 Piqua, OH – We've seen what Piqua's defense can do allowing 4.3 points and 179.7 total yards through three games.
We've seen what the Piqua rushing game is capable of with 282 yards per game and 14 touchdowns.
On Friday night, it was quarterback Brady Ouhl's turn. Ouhl, finally in a game where the Indians' didn't have a big lead or playing in a driving rain, showed off a strong arm and solid accuracy in Piqua's 35-6 victory against Xenia at Alexander Stadium.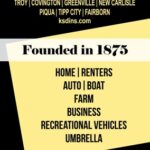 Ouhl completed 11-of-17 passes for 142 yards and two touchdowns … the big one a 70-yard strike to speedster Dre'Sean Roberts … while also tossing two interceptions. Coming into the game the senior had completed 7-of-10 passes for 72 yards, one touchdown and one interception.
"Tonight he did what he did in our first two scrimmages," Piqua coach Bill Nees said. "Anybody at our scrimmages knew he was able to throw the ball pretty well."
But before he could show it, Piqua's stout defense and that swift running game did its thing first.
Piqua defensive lineman Caleb Lyons pushed his blocker into Xenia's backfield and tripped up the Bucs' running back for a tackle for loss on the Bucs' fourth-and-1 attempt from the Indians' 38-yard line.
On Piqua's first offensive play of the game, running back Jasiah Medley took the handoff around left end for a 61-yard touchdown. Kicker Jackson Trombley added his 15th extra point of the season (on 17 attempts) for all the scoring the Indians would really need.
Not that they stopped there.
Ouhl hit Elijah Frazier for an 8-yard TD on Piqua's next drive, set up by Braiden Strayer's interception. Frazier had a step on his defender as he raced across the middle of the end zone, then made a diving catch on a ball placed where only Frazier had a chance at it.
A two-yard touchdown run by Xenia's Jalin Adams pulled the Bucs within 14-6 with 11:49 left in the first half.
Five plays later, Ouhl and the Indians struck again.
Ouhl hit Roberts in stride around Xenia's 45-yard line and Roberts raced the final distance for the 70-yard touchdown.
"Brady is a good quarterback. Good leader," said Roberts, who finished with five catches for 107 yards and the TD. "He's been leading since pee wee. He's the man right there."
Ouhl, now in his second season as the starter, spent his sophomore year watching older brother Blane run the Indians' offense.
"Following him was special, too. He taught me a lot about leadership," Ouhl said of his brother. "He passed on leadership skills to me with him being a senior and me only a sophomore.
"When he ran the offense they ran the ball a lot. We got to open it up a little bit last year, too. He's my biggest supporter so I appreciate him."
Piqua finished with 434 yards of offense, aided by going 6-of-10 on third-down conversions.
The Indians' defense held the Bucs to 226 yards. Xenia showed off the potential for a strong air game, too, with freshman quarterback Gavin McManus completing 16-of-34 passes for 110 yards. Receiver Tremell Wright proved tough to cover with eight catches for 70 yards, but Piqua ended three Xenia drives with interceptions.
One of those came at the end of the first half. Piqua led 21-6 with Xenia driving. The Bucs, facing fourth-and-5 from the Piqua 41, went for it and nearly had the first down near the Indians' 20.
But the ball was tipped and into Medley's hands. He raced 80 yards into the end zone as time expired, but the touchdown was erased by a penalty. The Indians did get the ball on their own 45 but took a knee to end the half.
Xenia drove to Piqua's 12-yard line midway through the fourth quarter, but that drive ended with Sam Schmiesing's interception off another tipped pass.
That turnover led to Piqua's final touchdown. Medley capped off an 11-play, 77-yard drive … all runs by Medley and Bryson Roberts … with a seven-yard score with 1:55 left.
Medley added a four-yard run in the third quarter to give Piqua a 28-6 lead. He finished with 189 yards and three TDs on 20 carries.
Bryson Roberts added 78 yards on 14 attempts.
"It's a team game," receiver Dre'Sean Roberts said of sharing the ball. "We can throw the ball and run the ball. If we can keep that combo going it'll be tough to stop us. We need to stay focused and keep driving."
The Indians did that Friday … with the exception of three series. A Xenia defender jumped the route for a diving interception at the Bucs' 9-yard line to stall one potential scoring drive.
Piqua followed that drive with a three-and-out, the Indians' only one of the game.
Ouhl's other interception came on a forced throw to avoid pressure.
"It definitely wasn't my best night throwing those two picks," Ouhl said. "The second one was definitely a horrible decision. But we had some drives. We haven't gotten to air it out so it was nice to throw it.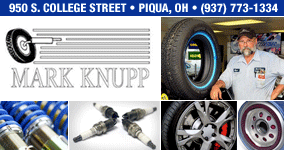 "It's nice because I don't have to look at one receiver. The defense can't key on one person. I can spread it around and it's a nice thing to have, for sure, as a quarterback."
Cory Miller caught three passes for 19 yards, Colten Beougher had two catches for eight yards and Frazier's lone catch went for the touchdown.
Schmiesing led the defense with nine tackles, Tanner Kemp had six and Devin Finley and Aiden Meyer four each.
Piqua improved to 3-0 with the win (a fourth game with West Carrollton was cancelled due to COVID) and moved into the No. 3 spot in the Division II, Region 8 playoff computer points. The top 16 teams in the region qualify for the postseason.
Xenia (2-1) came into the game allowing 16 points in two games (a game with Troy was cancelled in Week 2). Piqua put 14 points on the board in the first 7 minutes, 31 seconds.
With the offense humming and the defense hammering, there's the feeling something special is happening in Piqua this season. For their part, the Indians aren't thinking about that yet … or at least trying not to.
"Our goal is always to take it one week at a time. It's kind of hard for us being 16, 17, 18 (year-old kids) not looking forward to bigger things to come," Ouhl said. "I feel like this team can be very special. I think with our potential we can be better than we were last year."
Added Dre'Sean Roberts: "We don't want to get too far ahead. One game at a time. Just keep rolling. Keep doing our job. Keep watching film."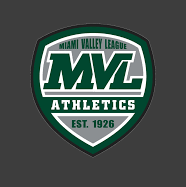 If they need any help keeping themselves grounded … then Nees can remind them of this: The Indians were called for 11 penalties for 100 yards.
"We've got to clean up a little bit out there," Nees said. "We had some penalties on the perimeter. We had a couple formation adjustments we had to use a timeout for. We'll continue to clean things up. … We put ourselves in a couple bad situations. The thing I like is we came out in the second half and we cleaned it up pretty well and were able to score, get a couple long drives."
And a chance to see what the Indians are capable of.