The Buckeyes might have thought it was going to be Duck season, but the defense was riddled and the offense ran hot and cold in failing to convert on third and fourth down all afternoon.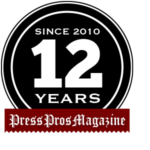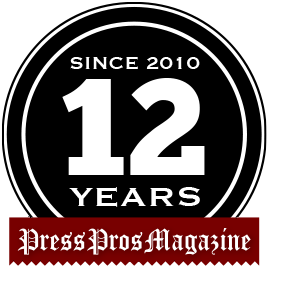 Columbus, OH – It wasn't nearly as utterly cold and nervy as quarterback Baker Mayfield planting the Oklahoma flag at midfield in 2017, but, geez, the Oregon duck mascot kept waving the team's banner in the faces of Ohio State fans Saturday to the point where it should have been a 15-yard taunting penalty.
That was in addition to the finger-waving, hands on hips and strutting about.
Then he or she – Buckeye fans probably wanted to tear that head off – sat in a gold inflatable chair as if to say, "This is a breeze.''
Upstairs, Oregon coaches dropped F-Bombs and shouted in ecstasy sprinting to the elevator in the press box. As the doors closed, one assistant took a group cell phone shot for posterity.
Not even the Las Vegas bookies saw this face plant coming. They made third-ranked Ohio State anywhere from a 13 ½- to 14 ½-point favorite.
The odds said it was logical thinking with the Ducks coming into Ohio Stadium 0-9 against the Buckeyes.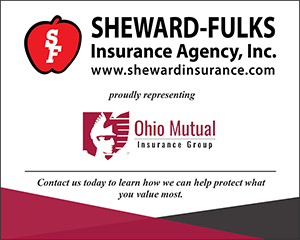 But quarterback Anthony Brown threw for two touchdowns, tailback CJ Verdell ran for two scores and caught one and the Oregon defense stopped Ohio State on fourth down three times and on third down 9 of 15 times to come away with a 35-28 victory before a passive crowd of 100,842.
"This hurts,'' said third-year head coach Ryan Day, who lost for the first time during the regular season. "It feels awful. It's unacceptable. At times like these you are going to find out a lot about your team.''
The Buckeyes find themselves in the same situation as Clemson in that they probably have to win their final 10 regular-season games and the Big Ten championship and then do some finger-crossing in order to reach the College Football Playoff a third straight season.
Yes, the 2014 team had a pratfall at home against Virginia Tech and still won a national championship behind a third-string quarterback, but there are no game-wreckers on this team like Ezekiel Elliott or Joey Bosa.
Yesterday, the defense had one-half of a tackle for loss, didn't have a sack, didn't get a turnover and coughed up 505 total yards.
Verdell was untouched on nearly identical 14-yard touchdowns – one a run and the other a pass – in the second quarter and ran almost scot-free of enemy hands on a 77-yard touchdown run in the third.
"We got outflanked a few times and that's communication,'' linebacker Teradja Mitchell said. "We have a lot of work to do. Definitely the mentality has to be a want-to on defense. We've got to win third down.''
The Ducks were 8-for-16 on third down and 1-for-1 on fourth.
The only times the defense looked stout came in the fourth quarter on consecutive possessions when the Ducks played conservative rope-a-dope in attempting to avoid the major mistake.
Last week, the Buckeyes gave up 31 points to a Minnesota team that played 1950s-style ball.
The heat definitely is on second-year defensive coordinator Kerry Coombs. This is his first college coordinator job.
"My responsibility is that I'm responsible,'' Coombs said. "That's my job. We have to play better. I will own all of it. It was very disappointing. I thought the kids played hard and they prepared.''
He defended the scheme, saying it has been in place for a while and "has been a successful one before we got here.''
Day accepted responsibility for the defense, saying personnel, scheme and coaching will be studied next week.
"Ultimately, it comes back on me because I'm the head coach,'' he said. "If it's personnel, we have to make some changes.''
There was never a feeling that Ohio State was remotely on equal footing with Oregon.
The Ducks had scoring drives of 99, 65, 84, 75 and 74 yards. Four drives took just seven, three, seven and six plays.
If there was ever a statement made, it was when the Ducks went 99 yards in 10 plays to score on a 14-yard pass that was 90 percent run around left end by Verdell with 33 seconds gone in the second quarter.
On the march, Brown had completions of 19, 10 and 20 yards and an 18-yard run on a sprint draw to the 14.
The score that shouted the Buckeyes were in real danger came on the first possession of the second half, when the Ducks turned a simple third-and-three run up the middle by Verdell into a 77-yard touchdown for a 21-7 lead.
Defensive back Cam Brown had the best shot at a tackle, and that came inside the 5.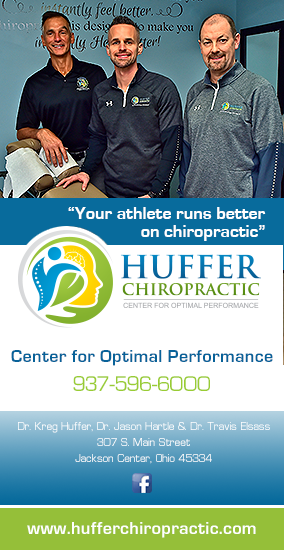 "When we needed a big play, we didn't get it,'' defensive tackle Haskell Garrett said.
Garrett said Ohio State should not be written off.
"We have a long season – this isn't COVID anymore,'' he said.
It won't help the defense if senior safety Josh Proctor's injury is as bad as it looked and sounded. His screaming could be heard on television. His right leg was put in a hip-to-ankle soft cast and he was carted off.
There was no catching Oregon after Verdell's second 14-yard score that made it 35-21 with 10:10 remaining.
As for the offense, Buckeyes redshirt freshman quarterback CJ Stroud ran so hot and cold that no one knew what to expect from play to play. He completed 35 of 54 passes for 484 yards and three touchdowns, but overshot many targets by a good bit.
It was his second college start.
Stroud's lone interception came on the next-to-last drive when Ohio State had third-and-18 at its 47. The rush forced him to bail out of the pocket to the right, and he threw over the head of receiver Chris Olave and into the hands of safety Verone McKinley along the sideline with 2:50 remaining.
"It was just rushing on my part,'' Stroud said. "I should have taken more time to execute the play. It is what it is.''
In reality, Stroud had one target, not much more time and nowhere to put the football.
"Definitely on my part, I have to be better,'' he said. "Whatever plays they have to put out there, we have to execute. I actually felt very confident. Just being out there felt good. I felt the love in the stadium.''
The running game wasn't nonexistent, but it lacked any kind of punch and had no rhythm whatsoever. Miyan Williams ran for 77 yards on 14 carries and true freshman TreVeyon Henderson for 54 yards and a touchdown on 14 carries.
"We want balance and we didn't have balance on the (stat) sheet,'' Day said. "If we're off-balance, we're out of whack.''
The offensive line is supposed to be this team's strength along with the receivers, but it was ordinary at best. Right tackle Dawand Jones had two false start penalties and left guard Thayer Munford a holding penalty.
The line received a break, too, with Oregon star defensive end Kayvon Thibodeaux sitting out with an apparent sprained right ankle incurred last week in a victory over Fresno State.
"It was nothing that we haven't seen before,'' Munford said of the Ducks defense. "We have to work on it and get better. We have to keep moving.''