After not playing a game for 658 days, the University of Dayton football team failed to score in the first half and fell behind, 3-0, but behind running back Jake Chisholm, quarterback Jack Cook and a completely new offensive line the Flyers took complete control in the second half to beat Eastern Illinois, 17-10.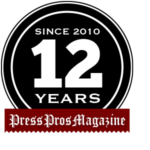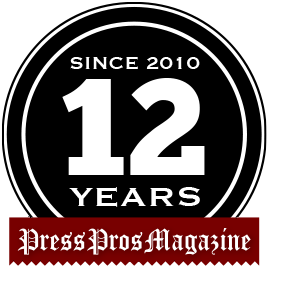 Dayton – For 30 minutes Saturday afternoon in wind-swept Welcome Stadium, the University of Dayton Flyers acted as if they didn't know if a football was round, square, oblong or rectangular with pink stitching.
And that was understandable because it had been 658 days since the Flyers stared across a scrimmage line and saw uniforms different than their own.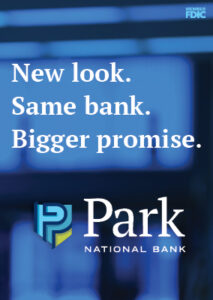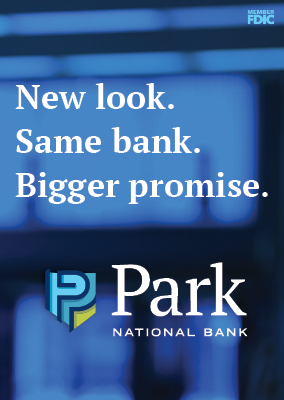 There isn't enough Rustoleum on Walmart's shelves to cover up that much football rust accumulated after the Flyers opted out of the 2020 season due to COVID-19 concerns.
The Flyers were scoreless in the first half and showed no signs of visiting the end zone against Eastern Illinois of the Ohio Valley Conference.
Fortunutely, the UD 'D' the defense, was on point and held EIU to a field goal in the first half and only trailed by 3-0.
But there was this other worrisome thing. A UD football team hasn't been shut out since postage stamps cost a dime, a dozen eggs went for 77 cents and a gallon of gas was 57 cents.
That was in 1976, a 9-0 loss to Marshall. Since then, the Flyers have scored in 488 straight games, longest streak without a shutout in all of college football.
But there they were, down 3-0 at halftime.
Then they got it together. Quarterback Jack Cook, runnjngback Jake Chisholm and an entirely new offensive line punished Eastern Illinois in the second half to score a 17-10 victory.
The Flyers outscored the Panthers in the final 30 minutes, 17-0, until EIU scored a harmless look-good touchdown in the final minute.
And that new offensive line, if it has enough energy left after a long afternoon, it should take a collective deep bow. They played the entire game, not one substitution.
Normally, an offensive lineman is not identified publicly unless he is detected holding and a game-winning touchdown is called back. An offensive lineman is as anonymous as any person residing in the government's Witness Protection Program.
Every offensive lineman charged with protecting Cook and prying holes for Chisholm was playing in his first college game Saturday afternoon.
So Cook and Chisholm owe it to the new anonymous guys for the protective shield and can opener holes that line provided, enabling the offense to unsputter and made certain the Flyers scored.
"Honestly, that scoring streak was on my mind," said Cook. "I was a little nervous going into halftime because we missed a field goal and we couldn't find the end zone. But I knew we'd score some points."
It was a matter of that offensive line finding its legs, finding some confidence, making a block to give Cook an extra two seconds to throw or making a block to clear a wedge for Chisholm.
"I had a feeling we'd come out a little slow because we hadn't played forever," said Cook. "New starters on offfense, new starter on the offensive line, so I figured we'd come out slow."
As for that neophyte offensive line, Cook said, "We didn't have any sacks and we ran the ball pretty well for our first start. They're young and every game they'll get better."
The Flyers, of course, relied on their veterans, their captains, when a big play was needed —Cook, Chisholm and safety Brandon Easterling.
And just call Chisholm 'Double Duty' Chisholm. When he wasn't running the ball, he was running pass patterns and catching them.
Chisholm, about as tall as an average garbage can and shaped the same way, carried 27 times for 84 yards and as a sidelight he caught nine passes for 65 yards and a touchdown.
Cook was 18 of 32 for 134 yards and a touchdown, plus he tucked and ran 10 times for 46 yards.
The Flyers, down 3-0, took the second half kickoff and didn't stop until they finally found the end zone. They went 71 yards in 14 plays to take a 7-3 lead.
Cook ran eight yards on a third-and-seven, Cook hit Chisholm for six yards on a third-and-four, then found Chisholm loose in the end zone for a 10-yard touchdown on third-and-eight.
"He just leaked out of the backfield and Eastern didn't do a good job of covering the back-side after a fake and I knew we had it and just went with it," said Cook of the touchdown toss. "That was awesome and I felt like all our work together paid off."
Eastern Illinois then had the football for one play. Quartback Chris Katrenick hit Tyler Hamilton with a pass. As soon as Hamilton took a step, UD's Easterling unloaded on him and stripped the ball. Freshman defensive tackle Sam Schadek hopped on it.
The Flyers had the ball at the EIU 38 and a personal foul on the Panthers moved it to the 15. Cook hit Chisholm for 11 and two plays later Cook ran over right guard from a yard out and the Flyers were up, 14-3.
It was three-and-out for EIU on its next possession and punted. Easterling brought it back 29 yards, setting the Flyers up at the Eastern 31.
Cook found Chisholm loose again for an 13-yard gain and when the offense sputtered left-footed kicker Sam Webster pumped a 31-yard field goal for a 17-3 UD lead that held up through most of the fourth quarter until the Panthers scored late.
"Those new kids on our offensive line did such a good job against such an athletic defense," said UD coach Rick Chamberlin. "That was our biggest concern, going against their defense.
"Those guys, for the first time, they did all right," said Chamberlain. "They did enough. Our playmakers did what they were supposed to do. They made plays (Cook, Chisholm, Easterling)."
Chisholm admitted after all he did that, "Yes, I'm a little bit tired." But he smiled and said that's the way he prefers it.
"That's right, it has been so long since we've played, they don't care," said Chamberlin. "They're tired, but it's a relief that they finally got to play."
And win.