Coldwater showed it had plenty for the doubters with a convincing display of ground attack, big plays, and defense up to a formidable individual challenge with an impressive win over New Bremen.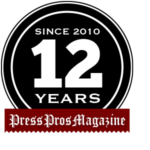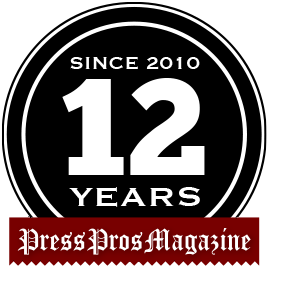 Coldwater, OH – If there are any out there who question (and you know who you are)…how Coldwater keeps graduating all that talent in May and fills the voids with able replacements come August, go watch the game film from Friday night's 28-14 win over previously unbeaten New Bremen (3-1).
You'll see Reece Dellinger filling the quarterback position vacated by graduated Myles Blasingame.  No, he's not Blasingame, but he doesn't need to be.
You'll see running backs in triplicate – Marcel Blasingame, Luke Sudhoff, and Isaac Fullenkamp, replacing Zach McKibben – two slashers and a fire plug that can get you what you need when you need it.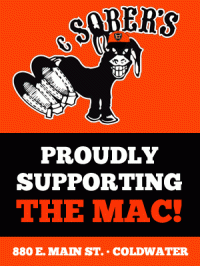 You'll see skill position players aplenty, headed by Tyler Schwieterman and Tanner Muhlenkamp…and a 6'4″, 220 pound tight end with hands like a surgeon that can outrun most tailbacks.
And, you'll see a defense that's of the 'no name' variety, but quick in pursuit and tough enough to beat a Division I team on the road (Cincinnati Oak Hills)…on a night when the offense turned the ball over four times.
They showed all that on Friday in a convincing win that didn't light up the scoreboard, but left plenty to the imagination as to how they could before season's end, and in that old familiar way.
"It was a solid game, a good win,"  said coach Chip Otten afterwards.  "We always talk about making them work, and we did that tonight.  Make 'em work, hope you make a big play, and make some stops on defense."
That's exactly how Coldwater beat New Bremen to go 4-0.
Reece Dellinger doesn't run like Myles Blasingame, but as Otten will tell you, he doesn't have to.  From the get-go Friday he put the football in the hands of backs Fullenkamp, Sudhoff and Blasingame, and those three accounted for 111 yards and two touchdowns.
He doesn't throw it like Brody Hoying, perhaps.  But when he needed to make a perfect throw in the third quarter to break the backs of the Cardinals Friday, he threaded the needle to tight end Jesse Meyer for 74 yards and the night's most impressive play.  To sum it up, Dellinger was impressive without the rockets and the red glare, the perfect Coldwater facilitator.
They started in that old familiar fashion, 12 plays and 80 yards, topped off by a six yard run by Fullenkamp at 3:33 of the first quarter to go up 7-0.
1:47 into the second quarter Dellinger showed a bit of playbook when he mixed things up with his arms and legs, then hit Tyler Schwieterman on a 9-yard pass to go up 13-0…the PAT attempt missed.
New Bremen certainly had its opportunities, and showcased its own inventory of parts in the person of quarterback David Homan, playing the the place of graduated state champion Mitchell Hays.  Homan would rush for 140 yards on 25 carries for the night, and score a touchdown, while making the crowd (both of them) hold its breath every time he touched the ball.
But a first half turnover (a fumble) as Homan was driving the ball deep into Coldwater territory in the first quarter foiled what looked to be a golden opportunity, one that the Cavaliers turned into opportunity by scoring their second touchdown.  The clock ran out of the first half with New Bremen frustrated by its mistakes, trailing 13-0, and knowing that it had the firepower to answer in the second half.
Undaunted, Homan came out in the third quarter and cut the margin to 13-7 with an eight-play drive culminated by his two-yard run for a score.  But Coldwater never gave him, or the Cardinals, the opportunity to enjoy the moment.
Exactly one minute later, on the ensuing possession, Dellinger hit tight end Jesse Meyer with a perfect strike at the 50 yard line, between two converging Bremen defenders, and Meyer snatched the ball out of the air and streaked 74 yards for a back-breaking score to put Coldwater up 21-7 after a two-point toss and score on the PAT to Marcel Blasingame.
"He made the perfect throw, right on my hands,"  said Meyer afterwards.  "I saw the corner out wide, and the high safety coming over, and I just split 'em right down the middle.  Reece threw a perfect ball and I just ran straight through 'em.  He couldn't have done it better."
Want a little reminder of Petey Post, of power and will to score while you kill the clock?  At 8:39 of the fourth junior Luke Sudhoff gave it as he smashed down the field and finished an eight-play drive with an 11-yard run to make the score 28-7.
Still, David Homan had something to say, and brought New Bremen right back with a ten-play drive, highlighted by Branxton Krauss scoring from five yards out to cut the margin to 28-14.  And on the ensuing kickoff, New Bremen again threatened to make it even more interesting.
They executed the perfect onside kick, recovered it, and took over on Coldwater's 44 yard line.  Six plays later they were on the five yard line, fourth and goal.  Homan had been as dependable as spring rain all night when a yard or a first down was needed.  But this time when he took the snap and juked the first defender, linebacker Josh Kaup was standing beside him in the backfield and dropped him for a loss, and loss of possession as the Cardinals were forced to turn it over on downs.  That's how it ended.
"That's a really good team,"  said Cardinals coach Chris Schmidt.  "And that's why you play teams like Coldwater, because you want to be tested.  I was proud of our effort in the second half, and to put ourselves in position to win the game.  We just shot ourselves in the foot too often, and we've got to clean those things up and get better.  But you need this experience if you want to play late into November."

To their credit, New Bremen played with a lot more energy in the second half…to give themselves that chance to win.
"Why?  I wish I knew,"  added Schmidt.  "We said at halftime that the first half was as bad as we've played all year and we were still only down 13-0.  But David came out and gave us a great effort, even though I think he was disappointed that he didn't play better in the second half.  He's a great competitor and he led the charge in the fourth quarter.  It was a great response from him, and overall from all our kids."
Chip Otten appreciated the effort of both teams, and his eyes brightened at the mention of David Homan's performance.
"He's tough,"  said Otten with a smile.  "I don't know how many carries he had, and he throws it good enough. He reminds you of some of the quarterbacks we've had here over the years."
And at 4-0 for the season, Otten could smile at the mention of another familiar journey taking place, reminiscent of so many others in the past.
"The trip to Cincinnati with all the distractions we had, and to get a win over a Division I team…that really helped us.  It was a long trip, Jesse (Meyer) didn't play, our offense wasn't good that night, and our defense kept hanging in there to give us a chance.  It made you feel good to go down there and win.  Then we had a good clean game against Fort last week…so we came into tonight feeling good, they were feeling good because they had won eleven in a row, and tonight was a good game.  That was probably fun to watch.
"Our backs ran hard, our defense was good again, and we had some big plays.  Jesse's catch was a REALLY big play, and I was pleased with how hard we played."
It does sound familiar, doesn't it?  Coldwater finished with 336 total yards, to New Bremen's 281, and he could have gone on talking into the night.  There's plenty to talk about when you coach at Coldwater;  but Chip Otten had some grandfathering to do, as well, with a little blonde-haired girl.
Trust it, he never misses on an opportunity.  That, too, was fun to watch!