Buckeyes are breaking in a new quarterback, there are injury concerns and the defense was sketchy in the opener, but the Ducks almost lost their opener against Fresno State and the fan base is getting weary of their team falling flat in important games.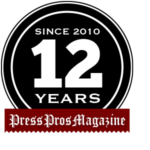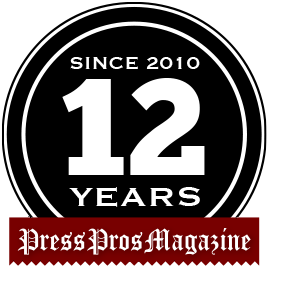 Columbus – No matter the team's nose-bleed high national ranking or latest and greatest conquest on the field, the public, boosters, alumni, students and media always focus their eyeballs on what ails Ohio State or its shortcomings going into an important football game.
This week, the peeps again are on redshirt freshman quarterback CJ Stroud.
Was the first half of his first college start against Minnesota last Thursday like a student driver hitting the curb and a sign of weakness? Or is his outstanding four-touchdown pass second half going to be the norm?
Are injured safety Josh Proctor, cornerbacks Sevyn Banks and Cameron Brown and center Harry Miller going to play?
Is the defense going to be porous again? It coughed up 31 points to the Gophers.
It's not an overstatement to say that the No. 3-ranked Buckeyes' game against No. 12 Oregon at noon Saturday at Ohio Stadium is one of the extremely important deals nationwide in the non-conference season.
The victor moves on with a lot of poll cred, while the loser, in all reality, must be perfect the rest of the way in order to have even a shot at the College Football Playoff final four.
Ohio State coach Ryan Day said the crowd, which hasn't been in full force since the Penn State game in November 2019, must be a factor.
"I know there are so many people who are going to be dying to go into that Shoe and see the band and see us run out of that tunnel and obviously cheer on the Buckeyes and be together for a weekend," Day said. "I think that's something that everybody misses around here, and I know there's a lot of people looking forward to it."
Defensive lineman Taron Vincent wants it so loud as to sound something like the tarmac of an airport.
"I hope the Shoe is rocking so loud that they can't even hear the snap count,'' he said.
The Buckeyes are 13 ½-point favorites, according to the Las Vegas bookmakers.
History is on their side in that they are 9-0 against the Ducks. The first meeting was a 10-7 victory in the Rose Bowl that secured the 1957 national championship.
The previous two games also came in the postseason, with the Buckeyes winning the 2014 national championship with a 42-20 beatdown in the Cotton Bowl and the 2009 Rose Bowl with a 26-17 final.
There are plenty of Oregon critics out there because of the team's failures in marquee games beyond Ohio State. The Duck lost to Auburn in the 2011 BCS title game, to LSU in the 2011 opener and to TCU in the 2015 Alamo Bowl.
Fourth-year coach Mario Cristobal has been hooted at for his perceived recruiting shortfalls and offensive play-calling.
He has led Oregon to the last two Pac-12 championships, albeit last season's is tainted. Washington won the North Division, but was bumped out of the title game because of COVID-19 infections.
The Ducks didn't win the division because of difficult-to-explain losses against Oregon State (41-38) and California (21-17). There was more restlessness in the offseason after a 34-17 clobbering from Iowa State in the Fiesta Bowl.
Since 2018, Cristobal has gone 9-4, 12-2 and 4-3.
Included are two wins against Big Ten teams, Wisconsin 28-17 in the Rose Bowl and Michigan State 7-6 in the Redbox Bowl.
Cristobal has never attempted to be a media darling, and he's not starting this week. He does talk about this game as if it's against a team on the Mount Rushmore of the college game.
"I don't have any slogans, man,'' he said. "I don't have any cool t-shirts that I come up with. We're just completely hunkered in, hunkered down all the time, improving and developing our guys, bringing in great talent and working hard. It's what we do, and opportunities like these are You don't get many of these in your lifetime."
And here are more words from Cristobal:
"If you're a real competitor, you always want to test yourself against the very best, and Ohio State is an elite program from top to bottom; a storied program with tremendous history at a place where they've had tremendous success," he said.
The most pressing question for the Ducks is whether 6-foot-5, 260-pound defensive end Kayvon Thibodeaux will play or how effective he will be if he does play.
Thibodeaux, who has been fingered as a possible No. 1 overall pick in the next NFL draft, suffered an injury to his left ankle in the first quarter of last week's 31-24 victory over Fresno State and later appeared on the sideline in a walking boot.
This is a player who, get this, in two Pac-12 championship games has totaled 18 quarterback pressures, 10 tackles, 4 1/2 tackles for losses and 3 1/2 sacks.
"It hurts us considerably on the edge,'' Cristobal said of his possible absence. "He got rolled up on. Beyond that, I know it's a sprain. We're very optimistic it's nothing serious."
Thibodeaux has been listed as day to day.
"Battle scars made me the man I am today," he tweeted. "As long as we win, I'll be alright."
He'll often line up against left tackle Nicholas Pete-Frere and right tackle Dawand Jones.
Chip Kelly made Oregon sexy from 2009 to 2012 because of a spread, no-huddle passing game that was as prolific as any in the history of the game.
These Ducks can score, but they are more balanced behind a double-threat quarterback in 6-foot-3, 226-pound Anthony Brown. This is his first season as the starter. He threw for 20 touchdowns and 2,121 yards for Boston College in 2018.
The lead running back is CJ Verdell. Last week, he ran for 74 yards and two touchdowns on 18 carries. Then came Travis Dye (13-64) and Brown (16-56-1).
A hot topic this week was Ohio State's poor tackling against Minnesota. Now, here comes another experienced back.
"We have a laundry list of things that we need to do better and improve on," defensive coordinator Kerry Coombs said. "We've got to tackle better, we've got to leverage the ball better, we've got to make sure that we continue to limit explosive plays."
He said later, "We're getting close. That's all I will say.''
But then he said, "We're still finding our way.''
Oregon fans are restless because their team blew a 21-6 lead in the second quarter against Fresno and needed a 30-yard touchdown run by Brown with 2:57 remaining to escape with a 31-24 victory.