With a rare TD pass on a fourth-down play late in the fourth quarter, Hilliard Darby escaped its crosstown rival and ran its record to 4-0.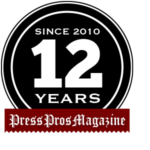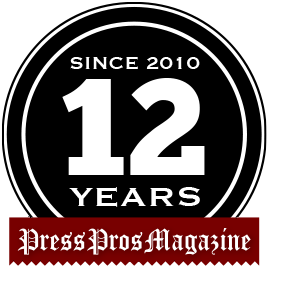 HILLIARD – As the final seconds ticked away in a cleanly played, highly entertaining and respectfully spirited crosstown rivalry game between Hilliard Darby and Hilliard Davidson, a wiseacre in the otherwise quiet Davidson student section yelled, "So what? You're just a one-man team!" The quip drew laughter from the home crowd.
It would be folly to suggest that Blake Horvath is the only reason Darby ran its record to 4-0 by hanging on to edge Davidson, 29-23, on Friday. Horvath, a 6-foot-2, 195-pound senior quarterback who does most of his damage as a runner, gets great blocking from a grade-A offensive line and is showcased brilliantly in a creative scheme that features two backs and plenty of deception.
But Horvath, clearly the leader in the clubhouse for Division I Central District offensive player of the year, was front and center in virtually every big play that allowed the Panthers to hold off a tremendous second-half rally by Davidson (3-1), that did ample damage with its vaunted triple-option attack handed down from the ultra-successful Brian White era from 1999 to 2019 that spawned two state championships and multiple deep playoff runs.
"I know Blake gets a lot of credit for our success, but he is a special, special athlete and a tremendous football player," Darby coach John Santagata said. "I can't take too much credit for some of the things he does out there. A good example is the biggest play of the game when he came over and begged us to run a certain play. He's a coach on the field."
The play Santagata referred to came on Darby's final drive with the Panthers clinging to a 21-16 lead and facing fourth-and-2 at the Davidson 34 yard-line. Moments early, Horvath had converted a fourth-and-2 near midfield with a keeper for four yards.
Darby lined up for the second fourth-down play when Santagata ran onto the field to inform officials that the clock inexplicably had stopped after the third-down play. As things were sorted out (the clock never was changed), Santagata pulled his offense to the sideline for a few quick words.
"I saw something I liked with the way they were defending us – they were lined up really tight on the line — so I went over to coach and told him the pop pass was there," Horvath said. "I told him, I promised him, that it would be wide open."
Horvath found his tight end, Benjamin Marsh, uncovered over the middle and he ran to the end zone untouched. Horvath's two-point conversion run pushed the lead to 13.
"We lined up in the very same formation we did on the other fourth down play and I'm sure Davidson was expecting Blake to run off tackle again," Marsh said. "Chalk that one up to Blake. He's just so smart. We might have caught a break there with the delay about the clock being stopped, because we probably would have run Blake again."
Santagata added; "We did debate about (the play) it for a while, but in a situation like that, I'm usually going with what Blake says."
Fighting back all night after falling behind 14-0, Davidson drove 85 yards, capped by a 14-yard TD run by Leo Nixon – his third of the night — with 34.4 seconds left cut the deficit to 29-23.
The Wildcats then tried an onside kick, but Horvath (who else?) was there to alertly pounce on the loose ball.
Horvath rushed for 206 yards on 23 carries with TD runs of 45 and 4 yards. Rarely called on to throw, he completed all three of his attempts for 54 yards.
Running back James Hakes chipped in with 82 yards to complement Horvath, who now has run for 629 yards and eight scores in Darby's mildly surprising start. Horvath ran for 1,686 yards and 20 TDs as went 4-4 in 2020 on the way to earning third-team All-Ohio.
Asked if he was related in any way to Les Horvath, Ohio State's first Heisman Trophy winner in 1944, Blake Horvath smiled. Les also was a running quarterback. "I see his name up there every time I visit the Horseshoe and I wonder. I might have to look into that."
Davidson still holds a 10-5 lead in the rivalry that throughout the years has featured a smash-mouth running approach with a lot of hard-hitting defense. Friday's outcome marked only the third time that the winning team exceeded 21 points. It also was the first time the losing team scored more than 14 points.
Davidson is the original Hilliard high school, opened in 1956. Darby was founded in 1997 and Bradley followed in 2019. Darby beat Bradley, 21-13, in Week 2.
"In rivalry games like this when so many of the kids know each other, you really never know what's going to happen," Santagata said. "In most of these Darby-Davidson games that I remember, one or the other team always rallies and turns it into a great game.
"Davidson did that tonight. Give them a lot of credit for the adjustments they made at halftime. They really took advantage of us offensively with their option game."
In taking a 14-0 lead, Darby racked up 11 first downs before Davidson managed its first, which came on a halfback pass from Jonny Weir to Mikey Clarke that covered 37 yards. But on fourth-and-goal at the 4, the Wildcats settled for a field goal.
Davidson cut the deficit to 14-10 when Nixon, the up back in the triple option, scored from 35 yards out.
Darby responded immediately with a 15-play, 82-yard drive capped by a Hakes 2-yard TD run.
Four plays later, Nixon burst loose for a 57-yard TD run, making it 21-16. The two-point conversion failed. Nixon finished with 113 yards on just eight carries. Weir chipped in 66 yards.
The effort by the Darby offensive line, led by tackles Hayden Gladden and Kasey Garrett, guards Logan Braddock and Joshua Neri, center Brady Smith and tight end Marsh, can't be understated.
The Panthers rushed for 328 yards, averaging 6.7 yards per carry, controlled the clock to the tune of 30:32 to 17:28 and helped keep the ball-control offense ahead of schedule with solid runs that kept the chains moving.
"Our line is doing a great job," Santagata said. "We've got of experience in the trenches and those kids are both tough and smart. I'm not going to come out and say it's our best line ever, but it's certainly a big reason why we are where we are."