It wasn't the offensive explosion that some had predicted, and the officials and television made it a dirge to watch.  But in the end Arcanum made enough plays and got a lift from its defense to outlast Ansonia for their fourth consecutive win.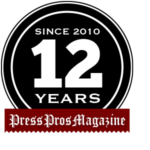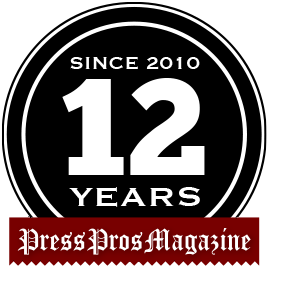 Arcanum, OH – Arcanum coach Jason Schondelmyer would have liked it if his team had played better;  because that's what coaches do.  They always want for more.
His Trojans were far less effusive on offense than 'the show' some expected against 2-2 Ansonia on Fox 45's TNL broadcast Thursday night.  His son, and quarterback, Bryce Schondelmyer had an "off" night by his standards, just 24 of 40 passing for 321 yards and three touchdowns.  Off, that is, while eclipsing the thousand-yard mark in passing for the year in just four games.
But the Trojans' defense, heretofore unheard of through the first four weeks of football compared to their offense, proved to be resilient when needed, shutting out Ansonia in the second half, and pacing Arcanum to a 30-14 win.
"We hadn't won a physical football game lately,"  said the elder Schondelmyer, post-game.  "But tonight we did.  Ansonia was a four-yards-and-a-cloud-of-dust type of team and our defense had to step up and make some plays.  It took some guts and toughness, and I'm extremely proud of that.  And then the offense made some plays when it had to.  So I'm really proud of that, too, obviously."
The offense is predicated around Bryce Schondelmyer, who not only threw it forty times, but ran it another twelve times for forty eight yards and a score.  Only one other player, Zade Shank, touched the ball on offense (outside of the receivers), carrying the ball five times in the waning minutes of the fourth quarter for 14 yards as Arcanum ran out the clock.  It amounted to a game between one team that couldn't run the ball (Arcanum), and another team that couldn't throw it (Ansonia).
What Ansonia did do, though, was feed it regularly to senior Peyton Beam, a 6'2, 200 pound tailback that pounded it all night long into the teeth of the Trojan defensive front.  He got his hundred yards and a pair of first half touchdowns; and he challenged Arcanum to match his physical style of running.  And eventually they did, but for the first twenty four minutes of Thursday Night Lights, it was as good a show as Fox 45 could have hoped for.
Arcanum scored first midway through the first quarter on their first possession when Schondelmyer hooked up with Brennen Troutwine for 34 yards and touchdown to go out ahead, 8-0.
But a minute and a half later Ansonia and Beam answered with a 27 yard run in which the big back took on all comers between him and the end zone…and won.  The kicked extra point made the score 8-7 at the end of the quarter.

In the second Ansonia's defensive front stiffened, began to pressure Schondelmyer in the pocket, and forced him to hurry and throw some balls at the feet of his receivers.  And with no running game for balance, he was at the mercy of his offensive line, which wasn't blocking anyone.
All the while Ansonia kept giving the ball to Beam, who with three minutes left before halftime chugged over from the two yard line to give the Tigers the lead, and Ansonia its first deficit of the season, 14-8.
But no sooner had the Ansonia band played the fight song than Schondelmyer struck on a beautiful catch and throw of 70 yards to receiver Tyler Huber, who split the Ansonia secondary and raced to the end zone to tie the score at 14 after a two-point conversion failed.  Their blood up, Arcanum's defense stoned Ansonia's attempt to answer, or even run out the clock, and forced a punt with 22 seconds remaining before the half.  That's all the time Schondelmyer needed.
After missing on first and second down pass attempts, he found Zade Shank on the sideline and put a beautiful strike right on his hands.  Shank made the twisting catch, gathered himself, and outraced the Tiger secondary to the end zone for the score and a 22-14 halftime lead.
They've totally bought in on the pass game at Arcanum, as twice on fourth and long in the first half…they went for the first down, and once from their own 36 yard line on fourth and four.  Extra points are an automatic two-point attempt now because of their confidence in picking up two points and three yards over the kicking game.
"We really believe, and we practice, that fourth down is no different than third down,"  said 'Coach' Schondelmyer.  "We're bought in with what we do, and we really want to go after it.  If you followed Kenton back in the day that's the way they played.  And I'm not comparing us to Kenton in any way, but that's our philosophy and we're going to keep going with it."
Television, of course, means camera time for everyone, and the officials made sure they got theirs.  There were eighteen penalties flagged, some chippy holding and blocking calls, and a couple of big plays for both teams taken away –  a holding call against Ansonia in the second half that took a 93-yard scoring play off the board and broke the back of Ansonia in its attempt to seize momentum.
And of course, the insufferable media timeouts while the station ran commercials that left the teams standing, waiting, which made a perfectly good two-hour game a lethargic three-hour game.  It literally took much of the momentum out of the third quarter.  Arcanum finally drove to the Ansonia four yard line before turning the ball over on downs, but what they didn't gain on offense…they accepted on defense as the Trojan front began meeting Peyton Beam in the hole and gang-tackling the Tigers' big back.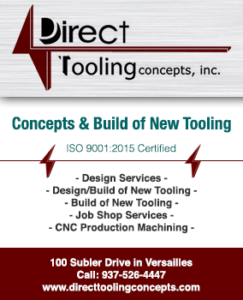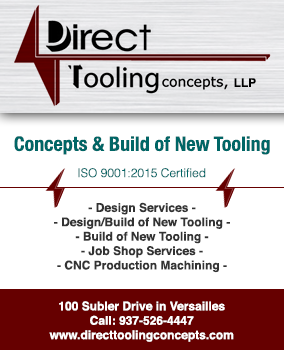 Finally, at the eight minute mark of the final quarter, Schondelmyer and the Trojans made their way to the Ansonia two yard line…where the Trojans' quarterback took it in for the score.  And celebrating that score…you guessed it…he was flagged for taunting.  But it didn't matter as seconds later he connected with teammate Ian Baker for the two-point conversion that capped the night's scoring.
"I struggled tonight,"  Schondelmyer (Jr.) admitted.  "Our offensive line struggled for a while to block them in the first half, and as a team we struggled.  But our defense picked us up, and that's what we've been waiting for them to do.  And we made some plays when we had to.  I know I played rough, but I'm going to watch the tape, I'm going to get better, and at the end of the day we won."
They spread it around between receivers Ian Baker, Tyler Huber, Brennen Troutwine, Garrett Garno, and Micah Jarrett…and on defense an undersized linebacker named Jacob Rayburn got some attention by sticking Peyton Beam and teammate Exzavier Moody a few times.
It wasn't the juggernaut that people expected, but it's the first time that Arcanum can truthfully say they have the attention of future opponents since the first time Jason Schondelmyer was coach…and Bryce Schondelmyer was a toddler.
"People are noticing you.  They're coming out to watch,"  Schondelmyer told his team during the post-game huddle.  "Now, we just have to build on this and keep winning."
Tri-County North awaits next week, along with all that tape that Schondelmyer, Jr. promised to watch.  He expects to be better – the show to be better next time.
No waiting, and no commercials.