The expansion of the playoff fields in each region allow more margin for error, but teams under .500 need to get busy in what for most OCC teams will be their final week of play outside their division.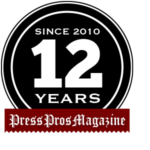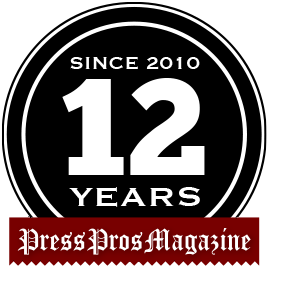 There are far too many grudge matches on the schedule for Week 4 in the Ohio Capital Conference to qualify as the calm before the storm. 
With unbeatens Darby and Davidson squaring off in Hilliard, Jerome visiting Coffman in Dublin and Pickerington North playing host to cross-town rival Central, it's more like the tempest before the tidal wave of OCC Division play that starts in earnest next week.
Dublin Scioto at Westerville South and Canal Winchester at Worthington Kilbourne get a jump on the rest of the league by playing their OCC Capital openers on Friday.
An 8-2 mark on Week 3 predictions raises the season record to 20-10, with Darby's win at Westerville South and Marysville's easy win at Pick North the only blemishes a week ago.
Hilliard Darby (3-0) at Hilliard Davidson (3-0)…Darby already had a win over Bradley and can claim Hilliard bragging rights against its cross-town rival with two state titles in its past. Davidson will have to contain QB Blake Horvath, who got free for 200 rushing yards and four TDs in a close win at Westerville South last week. Darby feels like a team that finds a way to get it done, no matter who the opponent, although Davidson backs Jonathan Weir and Leo Nixon will make this one very close.
Dublin Scioto (2-1) at Westerville South (1-1)…OCC Capital Division play opens with the division's top two finishers from last season in a head-to-head showdown. Both are coming off losses, with Scioto falling to Olentangy Berlin and South losing close to Darby. South's defense is glad to get a more conventional offense this week, and the Wildcats' offense has just enough play-makers to win a close one.
Marysville (2-0) at Hilliard Bradley (2-1)…The Monarchs won't be intimidated on the road after pounding Pickerington North away from home, 31-6 last week. Gabe Powers gets the headlines for Marysville, but the five-star linebacker bound for OSU is far from his team's only weapon. Its Wing-T is hard to defend and Bradley won't have quite enough get it done in the first of four straight games against opponents who are currently unbeaten.
Pickerington Central (3-0) at Pickerington North (2-1)…This one loomed as a better game, on paper, at least, until North got housed at home by Marysville last week. Central has even more firepower and is even better at forcing the sort of mistakes North made last week and turning them into quick points. The emotions will keep this one close for awhile, but Central winds up the winner by at least two scores.
Olentangy Berlin (3-0) at Olentangy Liberty (1-2)…Liberty has scored just two touchdowns and accumulated less than 400 yards of offense in three games, while Berlin limited a potent Dublin Scioto offense to one score. The Bears haven't dominated anyone, but they've proven an ability to win close games, which will serve them well in this one.
Olentangy Orange (0-3) at Olentangy (0-3)…Four of the last five in this series have been decided by one score or less, and such a tight margin will probably prevail again. Olentangy has the better passing offense and so it gets the nod in a one-score game at home.
Westerville Central (1-1) at Upper Arlington (3-0)…Carson Gresock is finding the going tougher now that every defense makes him its top target, but the Bears have a lot more than just their tough tailback. UA's defense provided two interception-return TDs and the passing game now has receiver Sam Cannon back from injury. All that works for a comfortable win over a Central offense that struggles to score.
Canal Winchester (2-1) at Worthington Kilbourne (1-2)…Kilbourne bounced back from its loss to Thomas Worthington by getting balanced offense from QB Nash Biglin (183 yards passing) and tailback J.J. Calip (78 yards, one TD). Biglin has to stay away from interceptions to get his team a win in its OCC-Capital opener, made easier by likely absence of injured Canal running back Stephan Byrd.
Dublin Jerome (3-0) at Dublin Coffman (0-3)…Jerome is 0-5 all time against Coffman, the original Dublin high school. First-year coaches Brett Glass and Geron Stokes are going to see a lot of each other over the next few seasons, so they'll become the standard by which each other is measured. Stokes' Shamrocks have to find a way to tighten up on defense if they're to avoid their first 0-4 start since 1992. Give the edge to Coffman in an upset.
New Albany (3-0) at Lancaster (1-2)…The Gales earned coach Brian Schoonover his first win last week against Olentangy, but this is a tougher task in the ground-oriented Eagles. QB Brock Kidwell got the New Albay passing game rolling last week. Sure, he went only 4-for-4, but when paired with a couple of 100-yard backs and his own tough running, that's a high-powered combination Lancaster won't be able to stop.
Bruce Hooley is the Central Ohio Market Manager for Press Pros Magazine.com and hosts the We Tackle Life podcast on iTunes and GooglePlay. He also hosts the Bruce Hooley Show from 11 a.m.-1 p.m. on 98.9 FM The Answer.