The Ohio State senior captain was not highly recruited until after his senior season at Mission Hills High School in San Ysidro, California, and by then former coach Urban Meyer had a commitment from the wide receiver.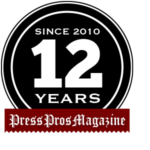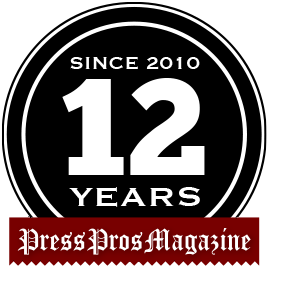 Columbus – The question was innocent, but at the same time pretty embarrassing for Chris Olave having to tell the truth while having his feet firmly planted in this football-mad state.
The man has become one of the greatest players in Ohio State history. This season he has been voted one of the captains by teammates. He returned to campus for a fourth year partly out of loyalty to teammates and to chase a national championship.
But he stammered when asked whether he rooted for the Buckeyes or Oregon during the 2014 national championship game.
"Uhhh. . . . I mean, yeah, I was young,'' he said. "I remember watching it at home with my family and I was definitely an Oregon fan. I remember they beat Florida State (the week) before that. So, I was going for Oregon. Then Ohio State came in and kind of put the thing on them. They were hitting hard. They just kind of messed up Oregon's game. That's what I remember.''
He became enamored with the Ducks beginning in 2009 when then coach Chip Kelly was throwing the ball all over the lot in playing a space age no-huddle, spread attack.
Olave and his family watched Ohio State overwhelm the Ducks 42-20 that night in that first-ever College Football Playoff title game played at Jerry's World in Arlington, Texas.
Now, he will be wearing the Buckeyes colors when they play the Ducks in a nationally televised game at noon Saturday in Ohio Stadium.
"It's a childhood dream to play in a game like this, Ohio State versus Oregon,'' Olave said. "I grew up an Oregon fan and always wanted to go to Oregon. Just playing against them. . . . they won the Pac-12 and they are one of the best teams in the Pac-12. I'm excited. I can't wait to be able to play against them.''
Really, it would be a great time for him even if the opponent was Tulsa or Akron, the next teams on the schedule. He hasn't played in front of full house or nearly full house since Penn State in 2019.
"Just playing in the Shoe again in front of fans – 100,000 – I'm excited,'' Olave said. "To have Buckeye Nation behind us cheering (for) us during the game is going to be fun. We're excited as a team. We can't wait for that.''
How did a kid from San Ysidro, California, wind up 2,275 driving miles from home?
Former Ohio State coach Urban Meyer took advantage of a perfect storm to get Olave to come here. He wasn't a known prospect before having to sit out his junior season when he transferred from Eastlake High School to Mission Hills.
Buckeyes coaches had a hunch that his best ball was ahead of him and offered a scholarship before his senior season. Then everyone was on him after he caught 93 passes for 1,764 yards and 26 touchdowns.
"We had contact," Olave said of Oregon. "They wanted me to visit in late January, but my mind was already set on Ohio State.''
His freshman season with the Buckeyes consisted of a few lightning bolts and a lot of watching incumbents KJ Hill, Johnnie Dixon, Terry McLaurin, Austin Mack and Victor Binjimen. He caught 12 passes for 197 yards and three touchdowns.
Then, kaboom, as a sophomore Olave caught 49 passes for 849 yards and 12 touchdowns and the nation took close notice.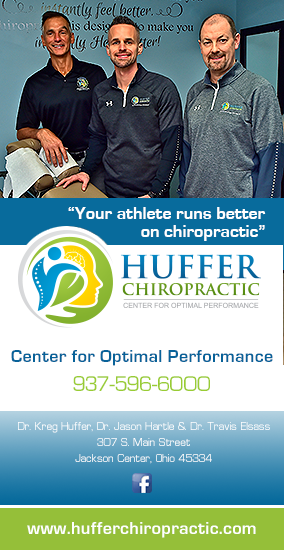 The man was fluid and fast, his routes were velvet and, oh, those sure hands.
Last season, he totaled 50 receptions for 729 yards and seven touchdowns. He tied a team record for average touchdown catches per game.
What makes Olave more than statistics is that he catches big balls in big games:
He caught two touchdown passes and blocked a punt in a 62-49 victory over Michigan in 2019.
The following week he caught five passes for 77 yards and one touchdown in a 45-24 win over Northwestern in the Big Ten championship game.
In 2020, he caught six passes for 132 yards and two scores in a 49-28 victory over Clemson in a CFP semifinal.
The good stuff continued in a 45-31 opening win at Minnesota last Thursday when he caught only four passes, but for 117 yards and two touchdowns.
His first score was a 38-yard reception that gave the Buckeyes a 17-14 lead with 12:43 left in the third quarter. His second was a ballet as he stayed in bounds and wove his way 61 yards for a touchdown to give the team a two-touchdown buffer with 4:39 to play.
The complexion of the game looked to be out of the 1970s with the Gophers playing ball control behind tailback Mohamed Ibrahim. They had possession more than 38 minutes in limiting the Buckeyes to 48 plays.
Quarterback CJ Stroud needed the first half to get accustomed to the speed of the game and the hype of starting his first college game.
Olave said he knew Stroud, 19, would be okay. He was only human playing a little jumpy before a crowd of approximately 50,000.
"I just felt he had to get comfortable,'' he said. "Once he got comfortable – once he got his feet underneath him – he was good. Going into the second quarter he was still kind of shaky a little bit. Coming out of halftime, he kind of got his head on his shoulders and started throwing the ball. He kind of got there on his own.''
What Olave proved to himself was all the practice work on extending plays after the catch paid dividends.
"I practice at it,'' he said. "I try to finish plays. That's huge for me. I try to finish plays and try to make some moves on the next defender. It definitely carried over to the game.''