Head coach Ryan Day wants Ohio Stadium to be as loud as possible for a 12th-ranked Ducks team that has had one of the most prolific offenses in college football for more than a dozen seasons.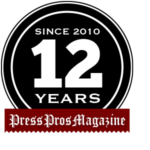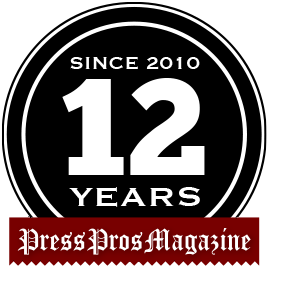 Columbus – The secondary ticket market should be like a fish market on Saturday morning in Seattle for what will be Ohio State's first football game in 657 days in front of a crowd without limitations Saturday at Ohio Stadium.
To be a scalper at this point of the week, though, is to be holding a bag full of rotting fish heads.
As of high noon Tuesday, there were approximately 10,000 seats available for the nationally televised game between the third-ranked Buckeyes and No. 12 Oregon at noon.
Last season, when the Big Ten prohibited everyone except immediate family and friends at games because of COVID-19, the largest "crowd'' for an Ohio State home game was 1,314 for the opener against Nebraska.
There also will be a sizable number of high school recruits taking it all in.
"We hope the experience here of game day, which we're hoping is one of the best it has been in a long, long time (will be a good one for recruits),'' coach Ryan Day said. "What a big game with a Pac-12 team coming in here. We're really hoping that the crowd is excellent.''
Jerry Emig of OSU sports information said more than 90,000 tickets have been sold and that most seats in the student section have been sold.
The university is telling spectators to arrive early with the advent of paperless tickets and credit or debit card only parking lots. It is recommending that people download the Ohio State app on their smart phones in order to make the process run more smoothly.
Masks are not required when seated, but they must be worn in restrooms, elevators and lobbies. Athletic director Gene Smith said those uncomfortable being around unmasked people should wear a mask.
The "Skull Session,'' in which the marching band warms up inside St. John Arena, and Fan Fest between the arena and stadium will return.
It's arguable that Oregon could be the most important home game of the season, and that includes Penn State.
"We need Buckeye Nation in this game,'' Day said. "This is a very, very big game for our program. We need it to be loud. Especially on third down, we need it to be loud when they have the ball. The last game we played here was when Penn State – that was the loudest I've heard, and we need that same kind of environment here. We need to force them into a silent count because that's an advantage for us.''
DAY, KELLY GO WAY BACK
This being Oregon week, Day was asked several times about his relationship with Chip Kelly, the coach who turned the Ducks from respectable under Mike Bellotti into a national power from 2009 through 2012.
During his time, the team went 10-3, 12-1, 12-2 and 12-1. There were two victories in the Rose Bowl, one victory in the Fiesta Bowl and a loss to Auburn in the BCS championship game.
Day was born in Manchester, New Hampshire, and Kelly in Dover.
The two have worked together three times in their careers, the first two at the University of New Hampshire. From 1998 until 2001, Day was the team's quarterback and Kelly the offensive coordinator. Then Day was tight ends coach in 2002 and Kelly the coordinator.
In 2016, Day was quarterbacks coach for the San Francisco 49ers when Kelly was head coach.
"We talked yesterday. We talk all the time,'' Day said. "He's very, very close to me. His summer home is right across from mine. We stay very close and share thoughts and ideas on just about everything and not just football.''
Kelly tried to get Day on his staff several times at Oregon, but it came down to family first.
"We talked several times about going there,'' Day said. "It was very hard at the time. We thought long and hard about doing it. It was just too far to go at the time. It was too much to take a family across the country.''
One year, Day's son RJ was very young and wife Nina was pregnant with first daughter, Grace, when they turned down Oregon.
"Chip said we'll coach together some day, and lo and behold about five years later we were in San Francisco together,'' he said. "He's a wonderful coach and has had success at all levels.''
Kelly is in the news again for leading UCLA to a victory over LSU on Saturday after trying seasons of 4-9, 4-8 and 3-4.
Day credits Kelly for being one of the "pioneers'' of spread and no-huddle offenses.
"I think you'll find he has a great football mind and he isn't just a spread guy,'' he said.
COOMBS: WE PLAYED REALLY HARD
The opening victory was a different animal in that Minnesota had possession more than 38 minutes in trying to shorten the game by running the football behind tailback Mohamed Ibrahim.
That in itself made it seem like a throwback game from the 1970s.
Defensive coordinator Kerry Coombs, who had to start true freshman Denzel Burke and redshirt freshman Ryan Watts at cornerback out of necessity, generally was pleased.
"A lot of good and a lot of bad,'' he said. "I thought we played really, really hard. We played physical and that was a good, encouraging thing. I think we improved on some things from last season. We played a lot of young guys, but there is a lot of room for improvement. That's what Week 1 to Week 2 is all about. We have to tackle better and we have to leverage better.''
Coombs said the youngsters "handled the environment well.''
The Buckeyes got a 32-yard fumble return for a touchdown from defensive tackle Haskell Garrett and a fumble recovery from linebacker Cody Simon. An interception by safety Josh Proctor was nullified by a roughing-the-passer penalty on Dallas Gant.
The tackling, though, ran too hot and cold.
"You have to work on it,'' Coombs said. "We tackled yesterday and we'll tackle today. It's harder because tackling drills are really different than in scrimmages and games (with so many players flying around). We'll continue to work on it fundamentally.''
Ohio State might shorten its defensive rotation as the season goes along.
"We're still finding our way and still finding out the best players, the best combinations and the best way to do that are game situations,'' Coombs said. "We have to put the best players on the field to help us win the game, and that's the best strategy going forward.''