Not the biggest Brian Kelly fan, but you support a little humor in interviews?  Which is exactly what he did on ABC following Notre Dame's win over Florida State.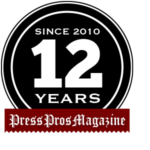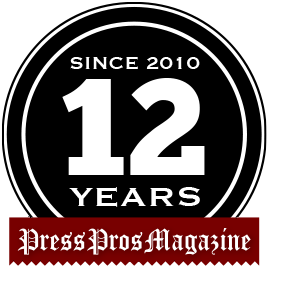 Let me start by saying…I've never been a big Brian Kelly fan for the way he ditched Cincinnati to take the Notre Dame coaching job back in 2009.
And how bad was that? I think he snuck out of the UC post-season football banquet early to catch a waiting car to take him to South Bend to formally accept the job. The story varies according to the source.
But I won't jump down his neck for his comment on Saturday after his Fighting Irish (a nickname probably offensive to some) beat Florida State in one of those marquee opening-season games with a national audience.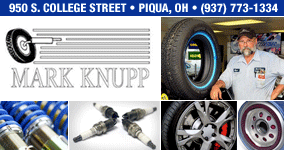 Afterwards, in an interview with ABC reporter Katie George, he said:  "Yeah, I'm in favor of execution. Maybe our entire team needs to be executed after tonight. We just didn't execute very well."
He wasn't being original, or even serious. Kelly was reprising an old John McKay quote when he coached the Tampa Bay Bucs in 1976 and someone asked him after a particularly bad loss what he thought of his team's execution.
"I'm in favor of it," deadpanned McKay, and moved on to the next question.
Believe it or not, we once actually laughed at remarks like that because coaches weren't afraid to speak their mind and admit the obvious.
And when Notre Dame blew a sizable lead against Florida State on Saturday, but held on to win, Kelly simply paid tribute to one of football's all-time malaprops.
Except, no one thinks it's funny now when you mention execution, or public criticism of individuals, or even inside information, like Casey Stengel once did. Talking privately to a struggling member of his 1962 New York Mets team, Stengel famously said, "No one knows this yet, but one of us has just been traded to Kansas City."
McKay also said this, after releasing place-kicker Bill Capece during the 1983 season. "Capece is kaput." Can you imagine THAT coming from Urban Meyer?  McKay was known for being funny, entertaining, and snarkishly sarcastic. And people actually wrote columns about his quotes, today remembered as being some of the funniest lines in sports history.
Like: "We can't win at home, and we can't win on the road. What we need is a neutral site."
But if you said something like that today it would be offensive to somebody.  Then, people saw the fun in a good line without concern for political correctness.  Saying something colorful now is either racist, insensitive, or bullying.
Fox Sports commentator Skip Bayless said this about Kelly:" Kelly's attempt fell flat, did not work. Hey, coach, your team JUST WON AT FLORIDA STATE. And that deserves "execution"?
I disagree. If you know a bit of sports history his attempt was homage to a coaching legend, as opposed to some of Bayless's made-up rhetorical arguments about sports topics forgotten by lunch time.
One last quote. When Lou Holtz was the head football coach at William & Mary University in 1969 he didn't fare very well against a murderous schedule of North Carolina, Virginia, West Virginia, and Virginia Tech. After the season was over the president of the university asked Holtz why he had lost so many games.
"Well, it's obvious," said Holtz to the president. "We have too few Williams and too many Marys."
If You Want To Criticize CJ Stroud…How Was 'Your' First Day On The Job?

Mark Znidar and I traveled to Minneapolis Thursday night to cover the Ohio State – Minnesota game and the debut of redshirt quarterback CJ Stroud, about which way too much has been written, and way too much was expected.
In fact, I can't count the number of people who've asked since Thursday what I was watching when I wrote "Stroud's impressive debut" in a post-game tweet.  More than one has offered since, "I wasn't impressed."
Well, if we can't laugh at Brian Kelly and Lou Holtz anymore, maybe our perspective of what it takes to impress has gone kaput, too.  All Stroud did was lead the Buckeyes to a 45-31 win, throw for 294 yards and four touchdowns, and publicly admit afterwards that he wasn't very sharp in the first half.  That's not enough?
Perhaps those people should consider Ryan Day's perspective, post-game, when he said, "It's not easy to be the quarterback at Ohio State.  And prior to tonight's game he had never thrown a pass in a college football game."
What I personally saw was a young man with a lot of self-confidence and the arm to make all the throws.  The moment, even against Minnesota, was not too big for Stroud.
What I saw was a young man smart enough to play to his advantage – an enormous and experienced offensive line and an explosive running attack (Master Teague, Miyan Williams, and TreVyon Henderson).  He didn't try to make an impression, he just tried to win.
What I saw was someone who didn't shrink after a sluggish first half.  Rather, Stroud came out in the third quarter and went on the attack, which is what Day told him at halftime.
"He and I had a conversation early on that we're going to keep swinging no matter what happens,'' Day said. "And we're not going to play it close to the vest. That's not the way we do it. And he responded.''
Most of that 294 yards and the four touchdowns came after that halftime talk.
Can I say it again?  Impressive!