Critics pointed out that the Buckeyes had so many shortcomings against Minnesota, particularly with quarterback CJ Stroud in the first half and lousy tackling.  But they sure looked better than LSU, Oregon, Oklahoma, North Carolina…and others.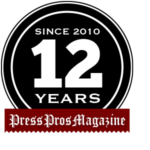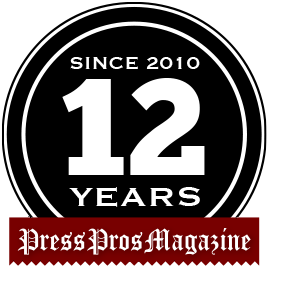 Columbus – Think about the first day that you were on a new job. You might have known where the restroom and coffee pot were, but maybe the computer language was so different than the last office that your head spun. Maybe someone gave you instructions on a project that sounded as if he or she was speaking Latvian.
You couldn't wait for two weeks to pass to reach a comfort zone.
There were no video or still cameras zeroing in or 50,000-plus ticket-holders watching your every move. So, please, give Ohio State redshirt freshman quarterback JC Stroud a hall pass for the first half he played against Minnesota in a 45-31 victory last Thursday in Minneapolis.
Some media and fools on Twitter charbroiled Stroud for that. He was 8-for-14 for 58 yards, zero touchdowns passing and that unsightly pick when an attempt was 3 feet behind Chris Olave.
Yet remember that the Buckeyes had all of four possessions that half and the kid did get points on the first two.
Also remember that offensive coordinator Kevin Wilson and head coach Ryan Day had the offense play vanilla at first and that the Gophers were playing ball control.
Stroud sure looked pretty great in the second half with four touchdown passes. He finished with 294 yards passing. He never lost his cool at any point. He felt the rush. He didn't hesitate. The team never came close to having to use a timeout because the play clock was about to expire.
"In the game of football, you have your ups and downs. Everything doesn't go the way it's supposed to," Stroud said. "In the first half, my mind wasn't right, I was kind of all over the place a little bit. I was talking to my teammates, praying a lot, just trying to lock back in. I don't feel like I did terrible, but I definitely didn't do as best as I could in the first half."
Day had a frank talk with Stroud about the reality of facing fire for the first time, and on national television at that. Almost 6 ½ million television sets were tuned in to the game at some point.
"He and I had a conversation early on that we're going to keep swinging no matter what happens,'' he said. "And we're not going to play it close to the vest. That's not the way we do it. And he responded.''
This produce-immediately-or-get-put mentality in collegiate and professionals sports is insane.
One media outlet that staffs Ohio State football had the audacity to speculate that maybe defensive coordinator Kerry Coombs shouldn't have been brought back for a second season.
Whoa there! In 2020, the secondary was thin to begin with before losing Cameron Brown to a torn Achilles' tendon the second game against Penn State. There was no game-wrecking player on the line or at linebacker and secondary like Chase Young, anyone named Bosa, Jordan Fuller or Jeff Okudah.
Yes, Minnesota had the ball more than 38 minutes. Yes, Mohamed Ibrahim ran for 162 yards on 30 carries. Recall, though, that one of his carries went for 56 yards. Take away that fourth-and-one run, simple math says he averaged about 3.4 yards per carry.
Read media outside of Columbus they are calling the Buckeyes' performance "up and down,'' "inconsistent,'' et. cetera.
Take a look around the country and compare their results to that of LSU, North Carolina, Wisconsin, Indiana, Oklahoma and all of the Pac-12 in non-conference games.
Ed Orgeron led LSU to a national championship in 2019, but his fan base always wants him out of there. That drum beat is louder today. North Carolina was all that in pre-season. Now what, Mack Brown? Was Indiana's 2020 season a comet that won't zip by for another decade or two? Oklahoma is public enemy co-No. 1 with Texas for backstabbing the Big 12 by bolting for the SEC. Will that team even win that conference as a lame duck after the near pratfall against Tulane? Wisconsin looked to be playing football in the 1970s when it reached the red zone.
Oregon, which comes to Ohio Stadium on Saturday, had to be hyperventilating after escaping Fresno State in its opener.
The truth is that Day and his staff have a not-so-subtle reshaping job on their hands. The offense lost a generational player in quarterback Justin Fields. It has scrambled the offensive line to the point where four positions are manned by tackles. Center Harry Miller was boogered by injuries and did not start Thursday, and that meant redshirt freshman Luke Wypler got his first college start.
Defensively, Coombs lost four impact linebackers and a glue guy in defensive tackle Tommy Togiai to early entry into the NFL. He still doesn't have Brown and cover cornerback Sevyn Banks because of injuries. Lineman Jarron Cage was unavailable.
Ohio State was shaky at times on that side of the ball – especially with all the blown tackles – but true freshman Denzel Burke and redshirt freshman Ryan Watts had to start out of necessity at the corners. Cover safety Lathan Ransom and linebackers Tommy Eichenberg and Teradja Mitchell got their first career starts. Safeties Bryson Shaw and Ronnie Hickman got their first extensive playing time.
On the line, true freshman end JT Tuimoloau played in college for the first time.
Day has said the plan is to play depth. Did he play way too many people against the Gophers? Perhaps. But if a prized recruit is running second team and deserves to play, it's a better option to put him on the field than risk a transfer. It would be a waste of talent.
"To say that I'm surprised with the way it played out, I'm not," Day said. "We played a lot of young guys, on the road, conference game, first time playing with fans in a long time, a quarterback who hadn't thrown a college pass before. But the way we rallied and played in the second half, we have a lot to build on here."
This is a different world these days in college football.
Quinn Ewers, the fourth-string quarterback who should be a senior at SouthLake High School in Carroll, Texas, is going to bank north of $1.5 million thanks to the name, imaging and license deal permitted by the United States Supreme Court. He might not play a single down.
If, say, defensive back/hybrid linebacker Kourt Williams panics or gets angry about not playing or not playing enough, he can transfer tomorrow wherever he wants and not have to sit out a season. The same goes for blue chip receivers Emeka Egbuka and Marvin Harrison Jr. and tailback Evan Pryor.
So, you had better believe Day wants to play depth.
The man was wise last season when he had offensive and defensive linemen and defensive backs learn all the positions in their groups because of the threat of COVID-19 infections.
Now, the staff wants to not only injury-proof the Buckeyes, but to have fresh four- and five-star bodies running on and off the field to overwhelm the opposition. But it's going to take time to get these young players in step.
A team cannot do this unless it recruits with Alabama, Clemson, Georgia, Oklahoma and Notre Dame.
You saw what happened with Minnesota's offense when Ibrahim left in the third quarter with an injury to the left leg. Coach PJ Fleck had no one close to that ability to put into the lineup.
If, say, Miyan Williams had gone down for Ohio State, Day had Master Teague, TreVeyon Henderson and Marcus Crowley to do the same job.
Day walked out of the stadium feeling pretty good about the Buckeyes. He has said that Minnesota and Oregon are a mini season and that by Week 3 everyone can breathe easier.
"We learned a lot from this experience," Day said. "To say that I'm surprised with the way it played out, I'm not. We played a lot of young guys on the road, conference game, first time playing with fans in a long time. Quarterback hadn't thrown a college pass before. But the way we rallied and played, especially in that second half, we have a lot to build on here. Very excited coming out of that locker room."