The Battle on the Miami was won in the mud on Saturday night as the Piqua Indians won their second straight against Troy in the historic rivalry. Running back Jasiah Medley had his second straight four-touchdown game behind the Indians' offensive line, and Piqua's defense made it stand in the 137th meeting between the Miami County rivals.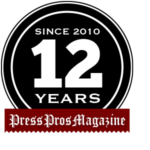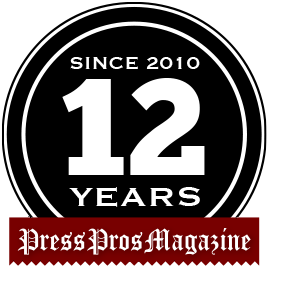 Troy, OH – The music was bouncing off the walls in the visitors' locker room at Troy Memorial Stadium … and likely so were the Piqua Indians. Well, most of them.
Piqua's offensive linemen, according to senior Caleb Lyons, don't partake in the post-game dance sessions. That's not say they can't dance, mind you. They just like to go about their business quietly.
"We don't really do nicknames," Lyons said following Piqua's second straight victory in Ohio's oldest running high school football rivalry. "We just try to take care of business. We don't talk. We don't laugh much. We don't dance. They're in (the locker room) dancing and we're all sitting down. We just play and do our job."
Exhibit A: Piqua 28, Troy 7.
In a game played partially in monsoon-like conditions on Saturday night, Piqua's offensive line sloshed, slogged and slugged (figuratively, of course) their way to 284 yards rushing on 45 attempts. Four of those rushes resulted in short Jasiah Medley touchdowns, his second straight four-TD performance.
The win moved Piqua with a victory of tying the series, which stands at 66-65-6 in Troy's favor. The Battle on the Miami started back in 1899 and the teams have met every season starting with 1912.
"Obviously we try to win all 10 but this one always has a little asterisk on the schedule," Lyons said. "My sophomore year was a tough game and we didn't end up coming out with the win. Now we got the series to 66-65, they're still up by one game. I'm going to graduate so I won't get a chance to tie it up. We're bringing it back though."
Rain started falling during the first quarter. The skies opened with a downpour a couple plays into the second. It rarely let up. And once the Piqua Indians had the lead, neither did they.
Troy (0-2) took the opening kickoff and methodically moved downfield with an 11-play, 88-yard scoring drive. Junior Nick Kawecki did most of work with 50 yards on seven carries, helping set up senior J.J. McCoy with a one-yard TD plunge. The Trojans led 7-0 with 5:20 left in the first quarter.

Three plays later, Troy senior Jack Kleinhenz intercepted a deep Piqua pass at the Trojans' 10-yard line. The Trojans grabbed the momentum. But that turned out to be as tough to hang onto as the slippery football. Troy's next four series went punt, punt, punt attempt (which resulted in a turnover on downs) and lost fumble.
Piqua (2-0) took advantage with three straight scoring drives to end the half … excluding the final two plays of the second quarter that ended with the Indians taking a knee to run out the clock.
Medley tied the game 7-7 on his four-yard run with 9:17 left in the half, capping a nine-play, 86-yard drive. He put the Indians up 14-7 with 5:29 left with an eight-yard run to finish off a five-play, 79-yard drive.
His third touchdown came courtesy of Piqua's defensive pressure. Troy set up for a punt from their own 29-yard line. The snap sailed over Kleinhenz's head and rolled to the goal line. As he tried to pick it up an Indians defender blasted him … and was flagged for leading with the crown of his helmet. Piqua senior Landon Hare picked up the loose ball at the goal line, but the penalty pushed Piqua back to the 16-yard line.
Medley punched it into the endzone four plays later on a four-yard run, giving the Indians a 21-7 lead with 2:47 left before the half.
Troy responded with a drive to Piqua's 17-yard line before Hare recovered another Trojans' fumble. In all, Troy fumbled seven times and lost three of them.
Holding a halftime lead is always a bonus in the Battle on the Miami. Holding a halftime lead knowing both offenses will be limited in the trying conditions?
"It's huge," Piqua coach Bill Nees said. "It's really nice when you come out of the locker room and it's wicked, and you know you have at least a two-touchdown lead. That's pretty good."
Piqua's first drive of the second half ended when Troy delivered a ball-jarring hit on quarterback Brady Ouhl that Gavin Burris recovered. Troy's ensuing drive ended on Piqua's 15-yard line with a turnover on downs. The Trojans went for it on fourth-and-4, but the snap was low and led to an incomplete pass.
Sustaining drives was tough for both teams … the longest drive over the next seven series was seven plays.
Troy's final three drives ended on a turnover on downs at midfield (five plays), an interception by Piqua senior Braiden Strayer (five plays) and a turnover on downs on their own 30 (four plays). Piqua went punt (four plays), turnover on downs on the Troy 27-yard line (seven plays), lost fumble (five plays) and … touchdown.
Piqua took over on Troy's 30-yard line with 3:24 to play following a turnover on downs. Medley's fourth TD, an eight-yard run, came four plays later for the 28-7 lead with 2:04 left.
"He's our guy. He comes into the game and he's playing great football right now," Nees said. "He really appreciates being able to come here and help his team get a win."
Piqua won the trenches with 284 yards rushing on 45 attempts for an average of 6.3 yards behind offensive line starters Zach McGuire, Wyatt Dobbins and Lyons (seniors) and Anson Cox and Jacob Voskuhl (juniors).
Medley finished with 107 yards on 20 carries. Senior Tanner Kemp added 99 yards on 12 carries and Ouhl 64 yards on eight attempts.
"I've been blocking for those guys for nine years now," Lyons said. "I know exactly how they're going to run the ball. They're not going to sacrifice the team to make themselves look better. They're going to win the game for us. That's why I love blocking for them. They're great guys on and off the field."
Added Medley, describing another four-TD night: "It's an unreal feeling because of the atmosphere of this game. I can't even explain it. It is a little more special this game because of the rivalry."
Ouhl attempted just three passes in the difficult conditions. He completed one, another was incomplete and the other was intercepted.
Troy finished with 244 yards overall, 186 of them on the ground. Kawecki rushed for 109 yards on 19 carries and Mayfield added 83 on 20 attempts. Forced to take more chances through the air in the second half, Troy managed 83 yards in the second half.
"We felt pretty good at the beginning of the game," Troy coach Dan Gress said. "We established the run pretty well and we thought that was going to be a tough challenge with how stout Piqua's front is this year. Obviously this rain … it hinders the passing game. At the end of the day both teams are playing in this weather."
You know the conditions are rough when a coach … in this case Piqua's Nees … praised the long snapper and punter for being able to hold onto the ball.
The game was originally scheduled for Friday night. But with Troy coming out of a COVID quarantine it gave the Trojans an extra day to prepare and get back to full strength. Neither Troy or Piqua played their scheduled games last week due to COVID.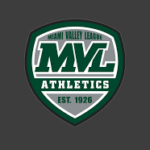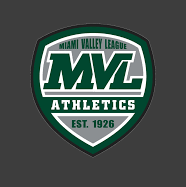 "It was a different week, obviously, with some of the things going on," Gress said. "This one hurts more than any other one. But us coaches cannot be happier with the way our boys responded to adversity this week and got after it.
"We still have a season ahead of us. We still have our goals ahead of us. We've shown in both games we can accomplish our goals. Now it's time to start for us as coaches and as a team to start getting them done."