Hilliard Darby knew just where to look when it needed a big play down the stretch…to the man who's been the Panthers' go-to guy all season — quarterback Blake Horvath
By Aaron Blankenship for Press Pros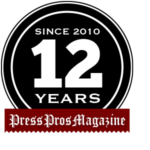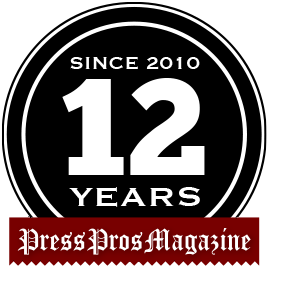 WESTERVILLE — Blake Horvath has already demonstrated that he's a dynamic, dual-threat quarterback, who can win games for Hilliard Darby with both his arm and legs.
But in a matchup of two of central Ohio's best teams Friday at Westerville South, the senior showed off his leadership skills and toughness while leading the Panthers to a come-from-behind 34-31 victory over the Wildcats.
Not only did Horvath rush for four touchdowns and 195 yards, he also engineered the game-winning scoring drive late in the fourth quarter, putting his team ahead for good with just 79 seconds left on the clock.
"Blake's definitely one of the best to have ever played this position for us," said 14th-year Darby coach John Santagata, whose squad improved to 3-0 overall. "Obviously, he can run and throw, but he also showed great poise and leadership at the end of this game to put us in a position to win it. His leadership is a big part of our success."
After South took a four-point lead with less than eight minutes remaining, Horvath calmed his teammates down and guided them on a 13-play, 55-yard game-winning touchdown drive.
Horvath capped that drive with a nine-yard run during which he resembled a wet bar of soap, squeezing through the hands of several would-be tacklers up the middle of the field. That score put Darby ahead by three points and stood as the game-winner.
"Blake stayed calm and held everyone together on that last drive," Darby left tackle Hayden Gladden said. "That was a pressure situation, but he's an amazing leader who knows when to turn the pressure up and when to let off. He always shows a lot of composure and the rest of us follow him."
Horvath said he relished the opportunity to lead his team in such a pressure-cooker of a situation, but after South's offense exploded for 25 points in the second half, he reminded his offensive unit that it would be in Darby's best interest to drain as much of the clock as possible.
"There was (7:41) left in the game when we got the ball, and we were having trouble stopping them because they have a lot of explosive players, so we wasted as much of the clock as we could," Horvath said. "There were plays where we ran right at them, and just put our heads down and gained as much as we possibly could. On that last (touchdown), I saw a gap inside, and managed to slip my way past their guys into the end zone."
After being limited to only 121 yards on three drives while falling behind 14-6 in the first half, the Wildcats tinkered with their offense and rallied to take the lead three times in the second half.
Kaden Saunders sparked South's offense by taking over at quarterback on the first drive of the third quarter. Saunders, a four-star recruit at wide receiver who is committed to play at Penn State, ran for 57 yards and a score and threw for 28 yards, including a 22-yard touchdown pass to Javi'er Wills to pull South within 14-12 early in the third quarter.
Saunders also had seven catches for 109 yards, as South quarterback Latrelle Palmer rebounded from a sluggish start to complete 10 of 11 passes in the second half, including a 47-yard scoring bomb to Jalen Wheeler to put the Wildcats ahead 19-14 late in the third quarter.
This season, Palmer has filled the shoes of graduate and current Otterbein player, Peter Pedrozo, who passed for 2,622 yards and 30 touchdowns last season while being named first-team all-state and the Offensive Player of the Year in the district and Ohio Capital Conference-Capital Division.
"Kaden can do a lot of things to hurt you, so we just had to find ways to get the ball in his hands," said South coach Matthew Christ, whose team dropped to 1-1. "We also saw a lot of good things out of Latrelle tonight and he took a big step in terms of becoming the guy to lead of our offense."
Christ said that Darby didn't catch his defense off guard by throwing any new wrinkles into their option offense. Ultimately, Horvath just did a stellar job of reading South's defense and making huge plays with his feet.
After James Hakes scored on a three-yard run up the middle to give Darby a 7-0 advantage, Horvath scored the four remaining touchdowns.
Horvath scored on a nine-yard run up the middle to put Darby ahead 14-6 at halftime. Horvath also powered his way into the end zone from two yards out to give his team a 21-19 lead late in the third quarter, and broke two tackles on his way to a third score to make it 27-25 early in the fourth quarter.
"Their quarterback was the difference, and we knew we had to do a better job of slowing him down," Christ said. "It's going to be painful watching defensive film, because we knew what they were going to do, and we just couldn't come up with a big stop when we needed one. But give Darby and that quarterback a lot of credit, because they executed well and he made some exceptional plays."
Aaron Blankenship covers the Ohio Capital Conference for staging.pressprosmagazine.com