Marion Local rallies to keep winning streak alive against Versailles.  It was a close game as anticipated, but Marion made key plays down the stretch to defeat Versailles in a highly-anticipated match-up. 
By Colin Foster for Press Pros Magazine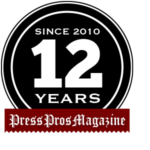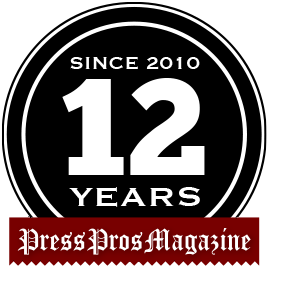 MARIA STEIN – Versailles felt good about its chances of ending an almost-decade long losing streak to Marion Local Friday night.
"We thought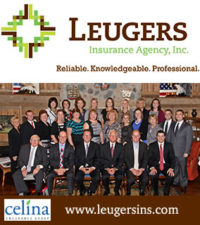 we could win the game," Versailles coach Ryan Jones admitted after the contest. "That's the type of attitude we have entering every game. That's a credit to our seniors. They're just a great group of kids. They have a lot of confidence."
The Tigers were knocking on the door of ending said streak, but the Flyers had an inhospitable answer on defense.
Darren Meier's late-game interception halted a promising Versailles' drive and secured a 19-17 Marion victory at Booster Stadium That was one of three turnovers during a hectic final 2 minutes.
"I've been a part of some pretty interesting finishes, but that's got to be top three," said Marion Local quarterback/ defensive back Peyton Otte, who scored the go-ahead touchdown with a 1-yard run late in the contest. "It might be the craziest I've ever been a part of.  All credit to them. They played a helluva'  game. We fought them. They fought back. It's Marion Local-Versailles. It's MAC football. That's what you're going to get."
Fans got a good one Friday.
Otte's 1-yard keeper returned the lead to Marion with 2:29 remaining in the game. He kept that scoring drive alive with a run of 4 yards on a fourth-and-3 from Marion's own 37. Peyton's brother, Kyle Otte, rushed for 25 yards on the next play. Peyton broke off a 21-yard gain to follow, and later outraced multiple Versailles' defenders to the pylon for a touchdown on fourth down. A bad snap led to a missed extra point, leaving Versailles with a chance.
Quarterback Carson Bey orchestrated a drive that quickly put Versailles in Marion territory. He had big-chunk completions to Eli McEldowney and Landon Henry, but later saw his deep shot to the end zone picked off by Peyton Otte with 1:07 left.
All Marion had to do was run out the clock. They fumbled on the next play instead, and Versailles was back in business 20 yards away from the end zone.
But this drive for Versailles ended in similar fashion as the last.
Marion blitzed on third-and-7, and Bey's pass attempt went right into the breadbasket of Meier, who intercepted the ball and ran 30 yards before sliding.
"They blitzed, and one of their linebackers dropped and made a big play," Jones said. "The blitz kind of threw us off, so we kind of had to half roll. (Meier) made a great play, and that's the difference."
"That was just another deal where we rose up and stopped them when we had to," Marion Local coach Tim Goodwin said.
"(The ending) definitely had a lot of ups and downs, didn't it? I'm sure it would have been exciting if you were a fan," he added.
Versailles had five total yards and two punts after two possessions. Marion's offense amassed zero yards through five plays, but the sixth one put them in business deep in Tiger territory.
Facing a third-and-long from midfield, Peyton Otte connected with Kyle Otte for a gain of 24. After a few runs and a 10-yard completion to Carson Griesdorn, Dylan Fleck crossed the goal line for a 1-yard touchdown and a 6-0 lead with 3:25 to spare in the first quarter.
A 16-yard pitch-and-catch from Bey to Noah McEldowney gave Tigerball their first positive play on the follow-up series. Noah McEldowney had another key catch later, hauling in a ball for a 19-yard gain after two Flyers got their hands on it first. But Versailles had to settle for a 20-yard field goal by Chase McEldowney.
The Flyers answered immediately.
Owen Rindler caught the ensuing kickoff, found a crease and jetted 84 yards for a touchdown.
The Tigers had their next series end at the Flyers' 26 when Bey's fourth-down pass to Eli McEldowney fell short. But the duo hooked up for a long gain later on.
A 67-yard pass play to Eli McEldowney led to a 3-yard Bey TD run. Jacob Carman followed with an interception, and Versailles took its first lead when Titus Gehret scored a 5-yard touchdown with 1:16 left in the first half.
"The kickoff return for a touchdown was a big momentum-shifter for them," Jones said. "We were able to wrestle away from them with some big plays of our own and get the lead going into halftime. We knew it would be a tough game. We knew it would probably be close. But I couldn't be more proud of the way our guys played."
Versailles entered the game looking to end a losing streak against the Flyers dating back to Sept. 22, 2012. The Tigers suffered an overtime loss to the Flyers in 2020.
Both coaches loved the collective efforts by their teams, but didn't love the mistakes. Either way, there's likely a lot of winning left ahead for Flyerball and Tigerball.
Marion visits St. Henry next Friday. Versailles hosts Parkway.
"I just love coaching at Marion Local," Goodwin said. "It's nothing that I'm doing. Now, we've had a lot of success over the years, but these guys will not quit. They will not quit. I just love coaching them."
"It's a hard one because they really wanted to win this game," Jones said. "But we're going to get back to work tomorrow and get ready for Parkway next week."