Defense hasn't defined Olentangy Berlin in its young history, but that history may be changing after what the Bears did to Dublin Scioto in a 17-7 victory that kept them unbeaten at 3-0 for the first time ever.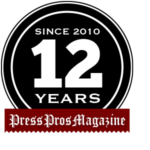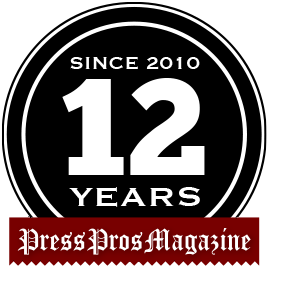 DUBLIN — In the program's first three seasons as the Olentangy district's fourth high school, the Berlin Bears splashed onto the scene with a wildly entertaining, pass-happy offense that gave opponents fits.
High scoring shootouts were commonplace for the newcomers in the uniquely cool blue and light blue jerseys.
With age, however, comes maturity and Berlin is showing signs of emerging into much more than everyone's favorite underdog.
Riding a magnificent performance on defense – yes, defense – the Bears stymied a high-powered Dublin Scioto offense on the way to a 17-7 victory Friday in a non-league battle between a pair of intriguing, previously unbeaten teams.
Berlin (3-0) allowed 33.3 points per game during a 5-4 2020 campaign that ended with a 56-29 loss to Westerville South in the third round of the Division II playoffs. The Bears went 6-5 in 2019 and 1-9 in their initial season with all underclassmen.
"A lot of these guys on our defense played as sophomores and took their share of lumps for a year or two," Berlin coach Mark Nori said. "Tonight's performance against a passing attack that really concerned us was just another step in the continued growth of that unit."
The final statistics may not completely illustrate how Berlin frazzled a Scioto passing attack led by strong-armed Division I prospect Amare Jenkins and a dangerous duo of receivers in 6-3 Tysen Boze and 6-1 Lesley Andoh. The Bears' secondary, made up mostly of players in the 5-7 to 6-0 range, took away the deep threat and forced Jenkins to throw check-down and sideline passes all night.
Playing in all-pass, catch-up mode the second half, Jenkins completed 26 of 50 passes for 209 yards, with one touchdown and two interceptions. At the same time, the Irish managed just 35 yards rushing.
Jenkins is coming off a season in which he passed for 1,871 yards and 16 TDs in just nine games. He started this season with 410 passing yards, six TDs and no picks in two victories.
"The jump ball to those tall, long and athletic receivers concerned me," Nori said. "The game plan was to play coverage and flush the quarterback out of the pocket and keep him off balance. We were trying to defend them cerebrally. On top of tight man-to-man coverage, we focused on doing all the little things like jamming the receivers at the line of scrimmage, rerouting them and just keeping them from getting behind us. We didn't let them beat us down the field too many times."
Hybrid linebacker/strong safety Bennett Lawrence, who made second team All-Ohio at receiver in 2020 with more than 1,000 yards in nine games, did most of his damage on defense Friday, snagging two interceptions and recording a handful of tackles. Lawrence, who contributed eight tackles for loss as the Bears' top tackler in 2020, already has four interceptions this season.
"We asked Bennett to help out, dropping back in coverage and he seemed to be at the right place at the right time tonight," Nori said.
Scioto coach Karl Johnson credited Berlin's defense with setting the tone for the contest.
"We had a chance to make some plays, but didn't," he said. "Their defense did the job and that's all there is to it."
This much-anticipated meeting of Division II powers was all Berlin from the outset.
After Scioto went three-and-out on the game's opening series, Berlin struck quickly. On third down and 4, quarterback Dylan Reyes connected with Jason Harris on a 59-yard touchdown strike. Harris beat his defender badly and caught the bomb in stride.
"That's part of Dylan's strength, getting the ball downfield," Nori said of his senior. "Our plan was top get a defensive stop and strike early."
In a 31-24 overtime win over Olentangy Orange last week, Nori alternated Reyes with sophomore Harrison Brewster, who turned out to be the star of a 14-point late-game rally. Brewster, who is the better runner, played quarterback only in spot situations Friday while Reyes shined, completing 15-of-20 passes for 161 yards.
On the next series, Lawrence picked off Jenkins deep in Irish territory. Three plays later, Nick Tiberio danced in with an 8-yard run and it was 14-0 barely five minutes into the game.
Scioto recovered nicely, mounting a nice drive with a mix of passes and runs. But it was doused when fullback Ed Worthen fumbled and Berlin's JT Tompkins recovered at the Bears 26.
Berlin turned that miscue into a 28-yard field goal by Conrad Spencer to make it 17-0 early in the second quarter.
"We've got to figure out how to get out of the blocks better at the start of the game," Johnson said. "We just seemed disorganized until we had to play with a sense of urgency."
In Week 2, Scioto erased a 27-7 deficit to beat Watkins Memorial 35-27.
But on a night when 1995 state championship coach Bryan Deal was honored by Scioto, the Irish couldn't do anything right. In addition to three turnovers, it was hurt by costly penalties.
In one sequence early in the third quarter, Scioto was flagged for illegal substitution on three consecutive plays. Jenkins was victimized by at least seven dropped passes, a handful that had big-play potential.
With 5:07 remaining in the game, Jenkins capped a 12-play, 80-yard drive with a 9-yard TD pass to Boze, but it was too little, too late as Berlin leaned on the run to preserve the lead.
Tiberio paced the Bears' ground game with 97 yards on 18 carries. Berlin controlled time of possession nearly 29 minutes to 19.
After a 17-12 win over defending Division III state runner-up DeSales and the win over Division I playoff perennial participant Orange, Berlin is 3-0 for the first time and feeling good about itself.
"It sounds corny, but it's one play at a time, one game a time for us," Nori said. "We're doing a lot of things that are good for Berlin football, and hopefully this is just the start."