Redshirt freshman quarterback CJ Stroud threw for 294 yards and four touchdowns in a successful first college start.  But the defense made it interesting with missed tackles and some untimely penalties in a 45-31 opening win over Minnesota.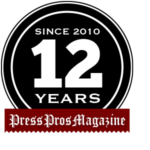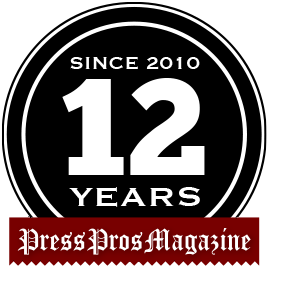 Minneapolis, MN – Ohio State head coach Ryan Day wasn't looking for pizzazz or fireworks from his team the first game of the season as much as to be able to walk out of Huntington Bank Stadium with a 1-0 record when it was finished.
Day got his victory, alright, but in the end, he might as well have had gun powder burns on his face and holes in his clothes from the many blasts he took.
It was a night of great heights and extreme lows for the Buckeyes as they went deep into their bench in showing off the many young four and five-star athletes they've recruited.
A report card would read: Nothing but gold stars for the offense.  But oh, that defense.  It needs to stay after school with three costly penalties and so many missed tackles.
Redshirt freshman quarterback JC Stroud threw for touchdowns of 38, 56, 70 and 61 yards, tailback Miyan Williams ran for a 71-yard touchdown, Haskell Garrett returned a fumble for a 32-yard score and true freshman TreVeyon Henderson caught a 70-yard score in a 45-31 victory over the Gophers on Thursday night.
The game was a sellout of 50,805, but there were hundreds of empty seats at the north corner of the upper deck and patches of empty seats at the west side. A steady rain fell most of the second half.
"I think we learned a lot with this experience,'' Day said. "Especially the way we played in the second half, we have a lot to build on.''
He later said, "There were a lot of guys who played a lot of football. We will go back and assess. We do like playing depth.''
Other than Stroud being intercepted in the second quarter when he threw behind receiver Garrett Wilson, the offensive effort was rock solid.
Stroud was 13-for-22 for 294 yards in his first collegiate start. Receivers Chris Olave (four catches, 117 yards) and Garrett Wilson (five for 80) picked up where they left off last season.
What hit the Buckeyes hard was having to start true freshman Denzel Burke and redshirt freshman Ryan Watts at cornerback with starters Sevyn Banks and Cameron Brown out with injuries.
That inexperience and some horrible tackling enabled Minnesota to have time of possession for 38 minutes, 41 seconds.
The Gophers got within one score when Matthew Trickett kicked a 46-yard field goal with 10:39 left in the fourth quarter to make it 31-24.  The crowd had to be fantasizing about their team defeating the Buckeyes for the first time since 2000 and only the eighth time ever.
But another special Ohio State player might have been unveiled three plays later, when on third-and-five Henderson caught a screen pass, split a couple of tacklers and ran past everyone like a bullet train.
The play that finished off the Gophers came less than three scoreboard minutes later when Stroud rolled to his right with a defender in his face and threw a perfect ball to wideout Chris Olave as he was running toward the sideline. Olave somehow stayed in bounds and weaved his way 61 yards for a touchdown for a 45-31 lead.
"First game jitters,'' Stroud said of his first half. "Thank God for my teammates. In the first half my mind wasn't right. I was all over the place. I wasn't terrible, but I wasn't finishing plays.''
The second half was a different story with Stroud looking more confident and his receivers breaking wide open from the defensive backs.
"We knew with the structure of the defense that we were going to take some shots (down the field),'' Stroud said.
Stroud showed confidence in himself at the podium.
"I have great teammates, but I think I'm a good player, too,'' he said.
The situation looked to be perilous for the Buckeyes after the Gophers took a 21-17 lead with 10:03 left in the third quarter on a 19-yard touchdown run my Mohamed Ibrahim.
The drive was extended because linebacker Dallas Gant was penalized for a late hit on quarterback Tanner Morgan, nullifying an interception by safety Josh Proctor that carried well into Minnesota territory.
Ohio State, though, had a one-two punch that showed which team is ranked No. 4 in the country.
First, Stroud hit Garrett Wilson for a 56-yard touchdown strike that made it 24-21 with 5:12 left in the quarter. The one-play drive took all of eight seconds.
Then came the punch to the snout when defensive end Zach Harrison stripped the ball from Morgan and Garrett scooped the ball and returned it 32 yards for a touchdown.
"It was being at the right place at the right time,'' Garrett said. "My number was called.''
Asked if that was a "fat man'' touchdown, he laughed.
"It just shows you that big men can run,'' Garrett said. "We have nimble feet these days.''
Garrett gave the credit to Harrison.
"I just got off the ball and used my hands and feet,'' Harrison said. "They say sacks are good, but strip sacks are better.''
Yes, the defense was scary at times, but Harrison looked at the big picture.
"Coming out of this game we have so much to improve and get better,'' he said. "This is the starting point and we came out with a win against a Big Ten opponent.''
Williams gave the Buckeyes a 7-0 lead with a 71-yard touchdown with 7:22 left in the first quarter on the team's first possession on a run around right tackle in which he had only a cornerback to beat.
He was a mere three-star recruit coming out of Cincinnati Winton Woods, but has carved a spot in the running back rotation.
"It felt like a dream at first,'' Williams said. "Then I said, 'I've just got to keep moving.''
Williams said the second half was different for Ohio State.
"At half, we really came together as a team,'' he said. "We said we can't lose and found a way (to win).''
Noah Ruggles, who is a graduate transfer from North Carolina, made it 10-0 with a 35-yard field goal.
Minnesota looked out of sorts, but gained a lot of confidence when coach PJ Fleck called timeout and drew up a play on fourth-and-one from his 29-yard line.
Ibrahim squirted through a hole on the left side, cut to the sideline and ran for 56 yards to the 15.
Two plays later, Dylan Wright caught a 13-yard touchdown pass from Morgan with 9:11 left in the quarter with redshirt freshman cornerback Lejond Cavazos all over him.
Stroud made his only glaring mistake when, on second-and-10 at his 41, badly threw behind Olave on an attempt over the middle. Terell Smith intercepted and returned the ball 23 yards to the 37.
The Gophers eventually scored on a 1-yard run by Ibrahim to make it 14-10.
But the complexion of the game changed again when Stroud settled in.
"There were a lot of things he was doing for the first time,'' Day said of Stroud. "He missed some passes, but he fought through it. It took a little while for CJ to get into the offense, but that was his first game … that was his first pass.''