The key to winning the opener probably will center on beating blocks against a huge, experienced offensive line and gang-tackling Mohammed Ibrahim.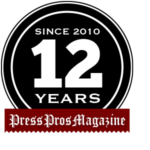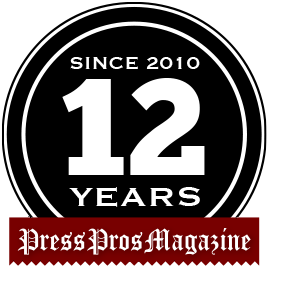 Minneapolis – There could have been way many easier assignments for Ohio State's season opener such as any cupcake from the Mid-American Conference, Tulane, Vanderbilt, VMI or maybe even Appalachian State.
Oops, sorry, Michigan, we know that last name still has a little too much ouch for you.
The Buckeyes starting out against a Big Ten team at night, on the road and on national television sure doesn't look to be a gimme. Their pursuit of a fifth straight conference championship and third straight appearance in the College Football Playoff starts against Minnesota at approximately 8 p.m. Thursday before what should be a full house of nearly 51,000 at Huntington Bank Stadium.
Las Vegas oddsmakers have made Ohio State a 14-point favorite.
Third-year head coach Ryan Day said he will bank any victory, even a "gritty'' one, in order to get to 1-0. He isn't looking for style points for the first time out.
The Associated Press has ranked the Buckeyes No. 4, but there are big-time questions about this team:
Quarterback JC Stroud is making his first college start. He played sparingly last season and did not attempt a pass.
Every single linebacker – look for Cody Simon and Teradja Mitchell to get a lot of snaps – will be playing extensively for the first time.
Cornerbacks Sevyn Banks and Cameron Brown and safety Josh Proctor have a lot of experience in the defensive backfield, but everyone else will be brand new.
Ohio State fans should print out the roster and have it at the ready on the coffee table. There are many new names such as defensive end Jack Sawyer, Simon, defensive hybrid back Kourt Williams and running back Treyveon Henderson.
Even the beefy and athletic offensive line will be under scrutiny with all five starters having changed positions since the beginning of pre-season practices. It's complicated. For instance, two-time All-American left tackle Thayer Munford is now the left guard. Right tackle Nicholas Pete-Frere is now at left tackle.
But Minnesota hasn't defeated Ohio State since 2000 and is coming off a horrendous 2020 season.
Critics haven't been calling them the Golden Goofers for decades for nothing.
You had better believe coach PJ Fleck, the man who acts as if he has dark dry roast coffee running through his veins rather than blood, will have his players amped.
Minnesota has a low-to-the-ground tailback with NFL written all over him in Mohammed Ibrahim and an offensive line with all five first-teamers having at least 13 career starts, including utilityman Blaise Andries with 33 starts.
Buckeyes defensive end Zach Harrison, a junior, has the task of getting around 6-foot-9, 400-pound right tackle Daniel Faalele.
"It's relying on fundamentals — hand placement, making sure your pads get low," Harrison said. "If you let them get on you and run you, that's a big body and it's hard to stop that."
The "smallest'' Gophers lineman is 6-4, 320 pounds.
"They're big, that's the first thing I noticed," Harrison said. "They move well, they're very fast, they move laterally. That's definitely going to be the challenge for us on the d-line. But I feel like we're an experienced d-line, as well, so it's going to be a good matchup."
Quarterback Tanner Morgan was pretty awful last season, but can any player or team except national champion Alabama really be judged fairly from 2020? The Gophers in particular lost two games to COVID infections and two more in overtime to Maryland and Wisconsin.
Morgan was a star in 2019 in throwing for 3,253 yards and 30 touchdowns and completing 66 percent of his passes.
It would be a safe bet that he will return to form.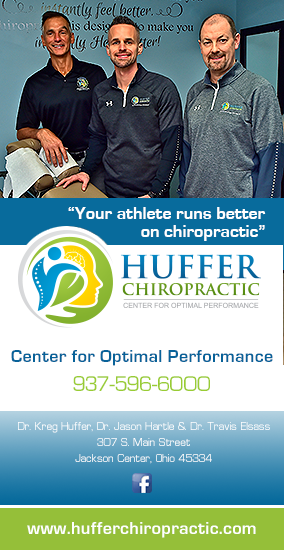 But make no mistake, the best way for this team to give the Buckeyes even a tussle is to make them chase down Ibrahim from behind all game long.
Ibrahim might have been the lone positive in 2020 in being voted Big Ten running back of the year with 1,076 yards and 15 touchdowns rushing. He averaged 5.4 yards per carry and 153.7 yards per game.
Mitchell, a senior who has waited four seasons to start, has great respect for him.
"You can't arm tackle him," he said. "I think he's one of the best backs in the country. It's definitely a challenge for our defense."
Day said the combination of the large line and Ibrahim will be a lot to handle.
"He runs hard, and the o-line does a good job getting movement," Day said. "We have to defeat blocks and tackle well."
But, Day said, this is life in the Big Ten, where almost every contender has a stud running the ball.
"We've played against good running backs before, but this guy is built low to the ground, he breaks tackles," he said. "So, that's why we spent a lot of time tackling in the preseason. We've got to do a good job of getting him down. There's a lot of different ways that we're going to look to do that. But he's a very good running back, he runs hard, their offensive line does a good job of getting movement. We're going to have to defeat blocks and tackle well."
Fleck wants to think about the possibilities of reverting to the exciting team of 2019, when Minnesota went 11-2 with victories over Penn State and Auburn in the Outback Bowl.
Last season's strife, he said, made the Gophers stronger. The best example is when they were without 35 virus infected players and defeated Nebraska.
"I love that we have high expectations," he said. "I get paid to win, and I get all that. But there were a lot of other things way more important than just winning a football game in 2020. Our team realized that, I realized that, we realized that together and we did everything we could to be the best we could be. We hit every obstacle head on, and we weren't afraid to do that."