Only teammates and coaches know exactly what the second-year quarterback from Rancho Cucamonga, California, might bring in the season opener against Minnesota on Thursday; Head coach Ryan Day calls this an opportunity for him rather than an accomplishment.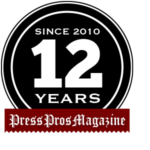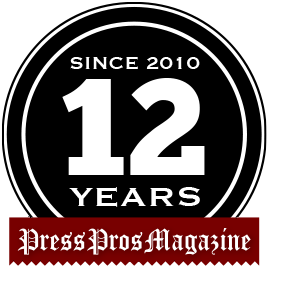 Columbus – The man Ohio State coaches hand pick to become the team's starting quarterback is similar in some ways to the person elected by the people to sit in the governor's chair in the statehouse.
There is great fanfare when these positions are won, and with it comes great anticipation for the future from millions of people from as far north as the shores of Lake Erie to as far south as the Ohio River.
Unless he or she makes a big mistake and gets impeached and convicted, a governor is on the job for four years.
No Buckeye quarterback has to try to balance a budget or fight a pandemic. But no matter how good he has looked in practice or during games, he can get subbed for with a couple of glaring miscues such as a pick-six.
"It's hard to be quarterback around here," head coach Ryan Day said. "The goal is to make practices harder than the games so that they're ready.''
Day & staff tried to do just that during pre-season when JC Stroud, Kyle McCord and Jack Miller were receiving equal opportunities to win the most coveted spot in Ohio other than where Mike DeWine sits.
Coaches pushed them when the heat index was in the 100s. They asked for more precision when it rained, and, geez, it certainly has done a lot of that in August. They threw different defenses at them in order to force their brains to process the information faster. They blared white noise through the sound system to simulate the crowd.
The victor was Stroud, a 6-foot-3, 218-pound second-year player from Rancho Cucamonga High School in California.
"There are just certain guys that rise to the cream of the crop and come through in those big moments and inspire the team to keep pushing through, and C.J. did that almost every single time," starting left tackle Nicholas Petit-Frere said. "Those are the kind of moments we see from him that show that type of leadership and personality to persevere though anything that happens."
Stroud will be in the shotgun formation when the Buckeyes open the season with a Big Ten game against Minnesota at 8 p.m. Thursday at Huntington Bank Stadium in Minneapolis.
This will be one of the biggest mysteries in recent Ohio State football history in that no one outside the walls of the Woody Hayes Athletic Center knows what to expect from him.
The quarterbacks met once with the media in pre-season, and that was way back at the beginning of camp. Reporters were cleared to watch the first segments of several practices, but those were as vanilla as a team can get without showing its hand.
Stroud received a handful of plays as a true freshman – the most notable being a 48-yard run in a wipeout of Michigan State – but did not attempt a forward pass all season.
Think about what he is up against: His predecessor, Justin Fields, was picked 11th in the NFL draft by the Chicago Bears.
Forget about statistics – oh, okay, 3,273 yards and 41 touchdowns passing and 10 more running in 2019 and 2,100 yards passing and 22 TDs and five running last season – and know that Ohio State won 20 of 22 games with Fields in charge. One loss came against Clemson in the College Football Playoff semifinal in 2019 and the other in last season's national championship game against Alabama.
Before Fields came Dwayne Haskins, JT Barrett, Braxton Miller and three-game wonder Cardale Jones during the national championship run of 2014.
Haskins was the 15th picked in the first round of the 2018 draft by Washington. He threw for 51 touchdowns and was intercepted once in his only college season.
Barrett is the greatest statistical quarterback in team history with 9,434 yards passing, 3,263 yards rushing and 147 touchdowns passing and running.
Stroud starting against the Gophers is no coronation as much as a chance to show what he has got. McCord and Miller were that close in the derby.
"I think he knows that this is just an opportunity. It's not an accomplishment – it's an opportunity – and I think he looked at it like that," Day said when revealing his starter on August 21.
On Monday, Day said that Stroud has grown every day, but that "now it's time to go put it on the field."
It's presumed that Nicholas Pete-Frere will start at left tackle or Stroud's blind side, and he gave a little more information on the mystery man wearing No. 7.
"There are just certain guys that rise to the cream of the crop and come through in those big moments and inspire the team to keep pushing through, and C.J. did that almost every single time," Petit-Frere said. "Those are the kind of moments we see from him that show that type of leadership, and his personality to persevere through anything that happens."
At one time, Stroud was a three-star high school recruit, which means the chances of him becoming a competent major college player were high.
It took a lights-out performance at the Elite 11 camp, in which Stroud was voted most valuable player, to bump him to a four-star. Twenty-one teams offered him scholarships.
Buckeye teammates rave about him without any prompts.
"He's built for the moment," tight end Jeremy Ruckert said. "He has shown that he can play big in the moment, in practice and throughout training camp. We're not really looking for much other than him being himself, because that's what got him here. Sticking to that and being himself is what's going to put us ahead."
Wideout Garrett Wilson dropped the big names of Russell Wilson of the Seattle Seahawks and Aaron Rodgers of the Green Bay Packers when talking about what type of ball Stroud is capable of throwing.
"That comparison came about because Russell Wilson throws the best deep ball to me, him or Aaron Rodgers," Wilson said. "And just the way the ball lands, like falls on the receiver, it makes it so you can choose how to play those types of balls. If you're a DB, you can't really make a play on that. The way he throws it, he always gives you a chance, is the best way to put it. Sometimes a deep pass can be hard to react to if it's on a line. So, the fact that the ball falls on you gives you a better chance to make the catch, easier to react to."
Receiver Chris Olave said Stroud's arm talent is "off the charts, so he is going to put the ball there where we need it.''
Jaxon Smith-Njigba, who won the slot receiver job, called Stroud "a competitor, a fighter, a guy who just wants to win.''
The men players must impress most are the coaches, and receivers coach Brian Hartline had high praise for Stroud's intangibles such as his calm and poise.
"I haven't seen any rattle from him. It's just very mature of him,'' Hartline said. "I think he is able to hit a throw, be happy about it. Miss a throw, move on to the next throw. (But) still hold himself accountable.''
It remains to be seen whether Stroud can make things happen with his feet outside the pocket. Miller, Barrett and Fields were masters of buying time to throw and making something out of nothing running down the field in breaking the hearts of a lot of defensive coordinators.
"I think he has kind of surprised everybody with his athleticism,'' Day said. "I think that he moves well in and out of the pocket. He can pull the ball and run. He can extend plays.''